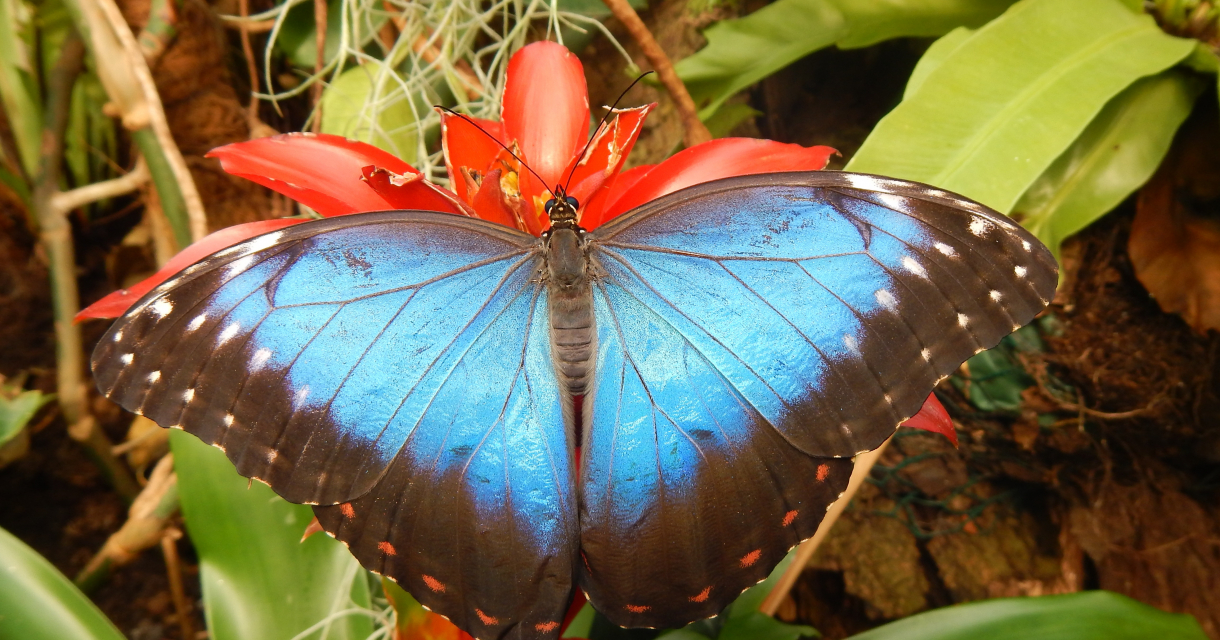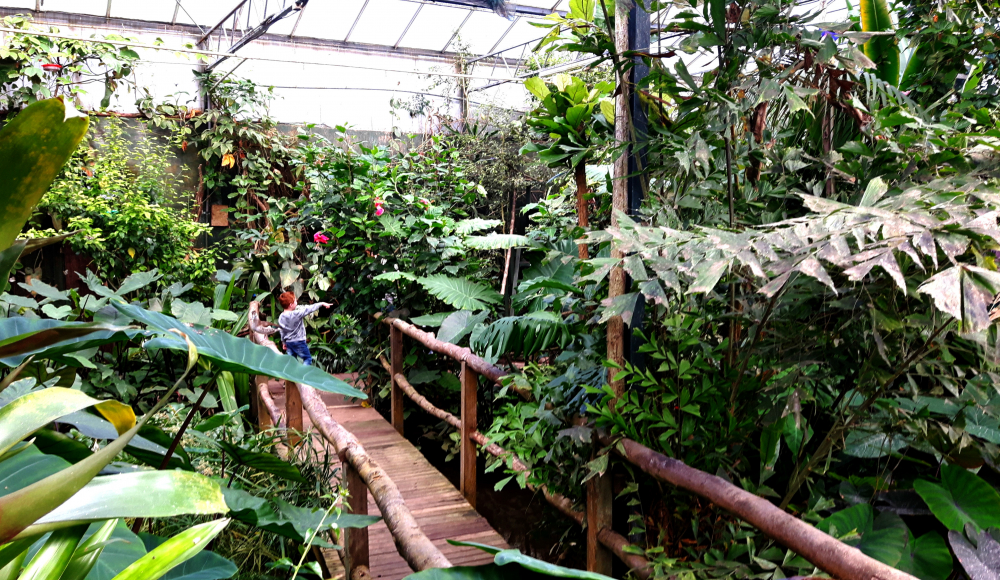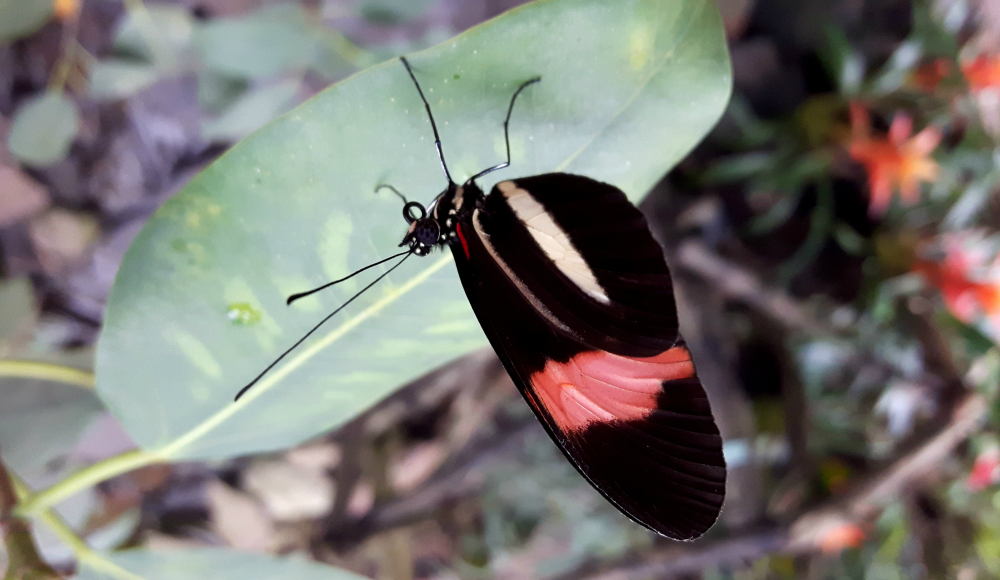 Vlinders aan de Vliet (Butterflies by the Vliet) is a small tropical zoo in Leidschendam near The Hague with hundreds of colourful butterflies, birds, fish, tortoises, reptiles and other unusual insects. From spring until autumn you can come here to learn all about butterflies and the secrets of the tropical jungle. An ideal outing with children when the weather is bad or raining, because Vlinders aan de Vliet will make you feel like you're in the tropics.

Colourful butterfly jungle
The indoor tropical butterfly jungle is a hobby that got out of hand, whereby an old greenhouse in Leidschendam has been converted into a small zoo. At Vlinders aan de Vliet you can see hundreds of day butterflies from all of the warmer regions of the world. In addition to the exceptionally beautiful butterflies, you will also find many birds, fish, tortoises, reptiles and other insects. Because it is too cold to allow the butterflies to fly in the winter, Vlinders aan de Vliet is open from February to November.

Loved by photographers
The tropical jungle in Leidschendam is loved by photographers. Nowhere else in the Netherlands can you find as many colourful butterflies all in one place as you can in this butterfly greenhouse. The greenhouse contains a copy of a complete tropical rainforest with plants from all parts of the world, including several types that you rarely see in Europe. A great theme for photography!

Directions
Vlinders aan de Vliet is based in Leidschendam, a short distance from The Hague. The small, tropical zoo is easy to reach by car, public transport and bike. From The Hague drive towards Leidschendam-Voorburg on the N44 or A4 and Vlinders aan de Vliet is located within fifteen minutes. By public transport it takes around thirty minutes: buses 45 and 46 towards Leidschendam stop in the vicinity of Vlinders aan de Vliet.