Culinary
Dutch Beer Tasting Festival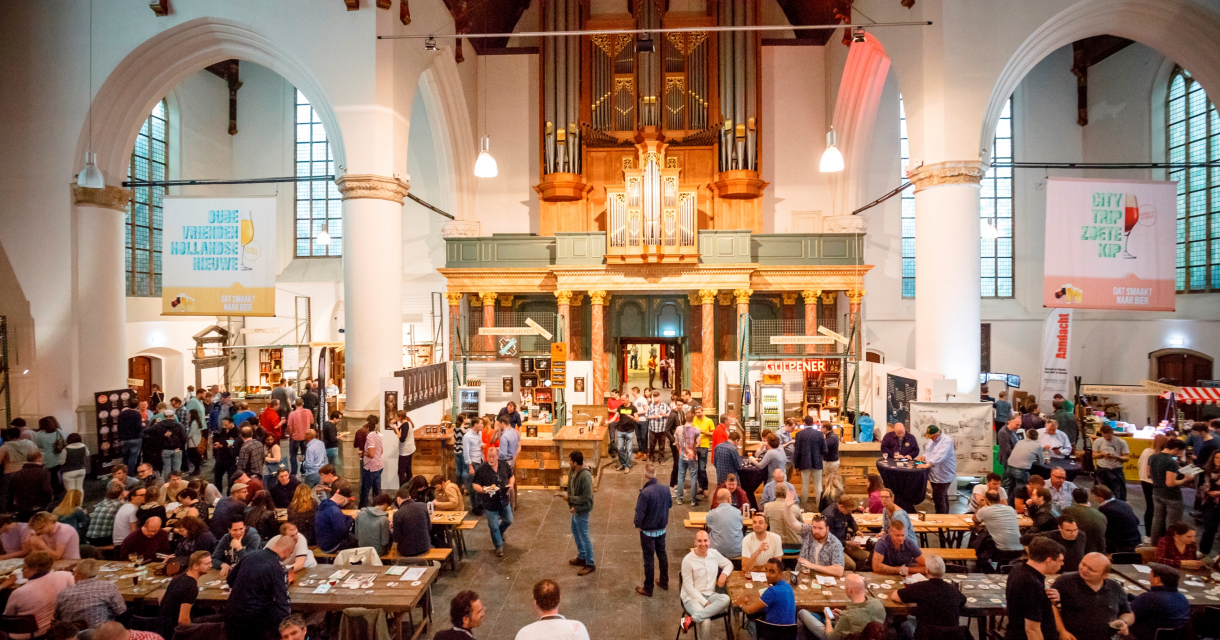 From Thursday 11th of May until Saturday 13th of May 2023 the 10th edition of The Dutch Beer Tasting Festival will take place. During the festival beer lovers enjoy the greatest possible variety of beers in a relaxed atmosphere. The festival takes place in the unique setting of the Grote Kerk (church) in The Hague and is the opening event of the Dutch Beer Week.
Program
Over 40 Dutch breweries present more than 250 beers during the Dutch Beer Tasting Festival. Visitors have the possibility to talk with brew masters about their beers and the brewing process and can sign up for interesting masterclasses given by beer experts to, for example, learn more about the various beer styles. Most importantly, visitors can also enjoy delicious beer and food combinations.
Tickets
Tickets for the Dutch Beer Tasting Festival are available (end of January) via the website. Costs vary between €17.50 and €20.00 depending on the day. Everyone over the age of 18 is welcome!
About the Dutch Beer Week
During the Week van het Nederlandse Bier, the Dutch Beer Week, hundreds of beer related activities are organized throughout the Netherlands. As every year the Week starts with the 3-day Dutch Beer Tasting Festival in The Hague. For more information check out their website. 
How to get to the festival
The organization of the Dutch Beer Tasting Festival advises visitors to use public transport. The Grote Kerk (church) is situated in The Hague city centre and is easy to reach by public transport from stations The Hague Central station and The Hague Holland Spoor. For more information, please visit the website of 9292.nl. If you decide to come to the festival by car, it is advised to appoint a designated driver to drive you back home safely. Alcohol and traffic do not mix. Alcohol-free beer and soft drinks are also available at the festival.