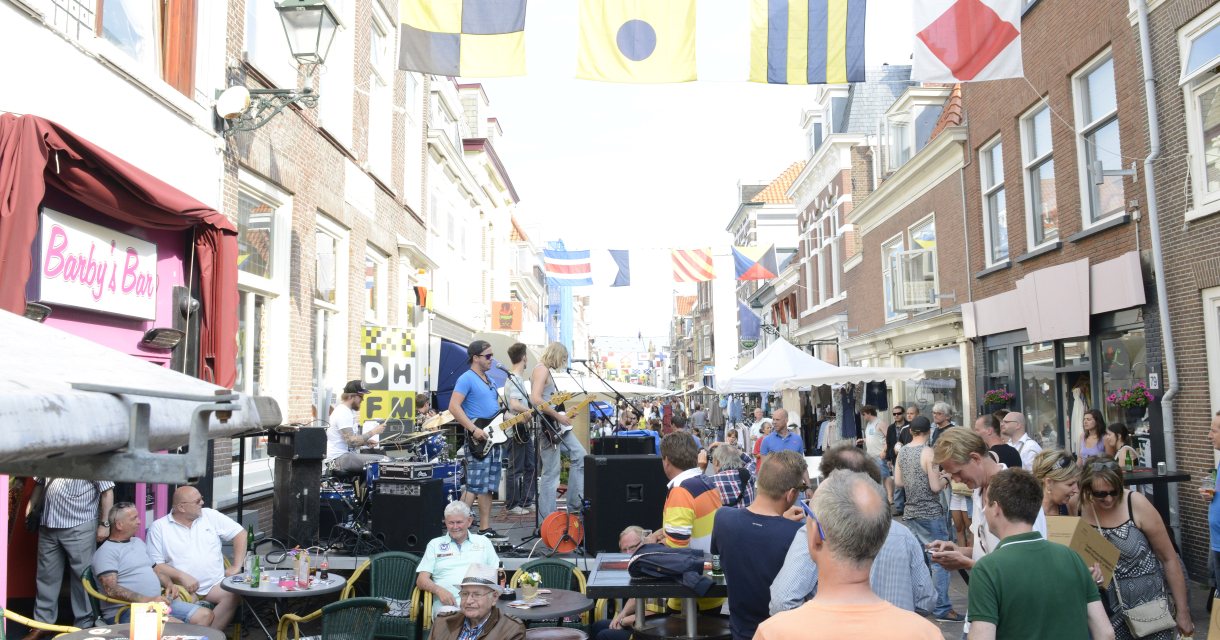 On Saturday 16th of June, the one and only free pop festival in the heart of Scheveningen will burn loose again: HipFest! From 5 p.m. until the night hours, several outdoor stages, (catering) venues and the concert hall in Keizerstraat are once again bursting at the seams with the music of well-known acts, emerging bands and must-see young talents!

Programm
Podium Snoeshaen - (Keizerstraat 98)
17:45 - 18:30 uur Money & The Man 
19:00 - 19:45 uur Muylike 
20:30 - 21:15 uur GUS WALKER 
22:00 - 22:45 uur Cavolo Nero           
 Podium Kerkplein - (Keizerstraat 8)
18:45 - 19:30 uur The Indien 
20:15 - 21:00 uur POM
21:45 - 22:45 uur FATA BOOM
 Podium De Maatschappij - (Keizerstraat 67)
19:30 - 20:15 uur Subterranean Street Society 
21:00 - 21:45 uur Ciao Lucifer 
22:30 - 23:30 uur TRIPKIP
 Tante Knier - (Keizerstraat 56)
21:00 - 00:00 uur Hete Kolen
 Podium Aan Zee - (Keizerstraat 58)
20:45 - 21:30 uur The Anaesthetics 
22:15 - 23:00 uur CHARLOT 
23:45 - 00:30 uur Marathon 
01:00 - 02:00 uur gladde paling
Keizerstraat 
Keizerstraat is Scheveningen's oldest and most historical shopping street. The former fishermen's dwellings in and around this cosy street create plenty of charm. You will find many small shops and eateries here, but also larger chains such as Albert Heijn, HEMA and Blokker. In short: an authentic shopping street in Scheveningen-Dorp, where you can enjoy a stroll toward the boulevard and also shop for your daily groceries.

Directions
Keizerstraat starts at the end of Scheveningseweg and ends just before the boulevard. Street parking in Scheveningen is paid almost everywhere; the closest parking garages are a 10 - 15 minute walk away. The most convenient way to reach Keizerstraat is with the tram.
Unfortunately, this event has already taken place. A new date for the next edition is not yet communicated to us.
View all upcoming events in The Hague in the agenda overview