Festivals
Summertime festival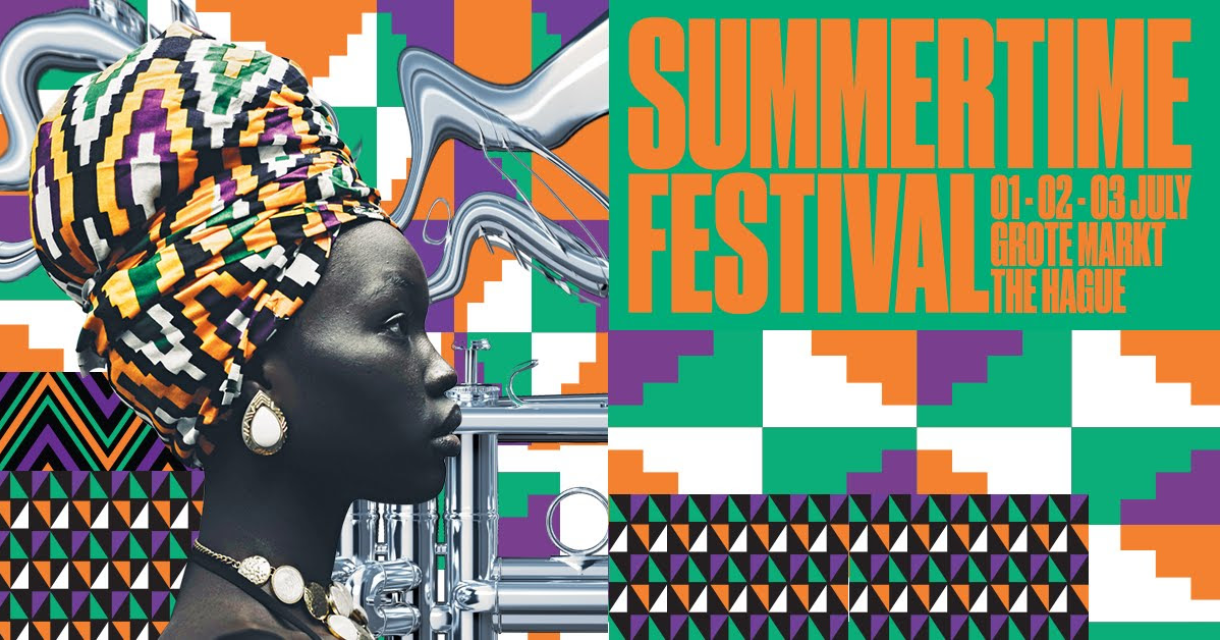 Musicon and Stichting Popdistrict present the eighteenth edition of the Summertime Festival on the Grote Markt in The Hague on 1, 2 and 3 July. This year, The Hague's foremost jazz, world music and roots pop festival returns to the Grote Markt for three days of eclectic sounds from our city's diverse community of musicians. This year's program features a diversity of styles and cultures, performed by living legends and up-and-coming talent. Entrance is free.
Summertime Festival showcases a beautiful but underexposed aspect of the city, namely the international musician community that flourishes here, thanks in part to the presence of the Royal Conservatoire; this living network of music students and graduates is the source of the diversity of styles and cultures within the program. The festival offers a lot of space for young careers and new repertoire and is therefore experienced as a special discovery by visitors. In short: enjoy the summer during the relaxed Summertime Festival on one of the nicest squares in The Hague!
What's new in 2022?
In 2022, the partnership will be expanded with:
FRESH! A new organization in The Hague that facilitates concerts for young professionals who are still studying or have already graduated from the Royal Conservatoire.
BIM. Ever the founders of the BIMHUIS, De BIM has been committed to the interests of jazz and improvised music in the Netherlands since 1971. It does this by, for example, facilitating more playgrounds and fighting for better conditions for musicians. In collaboration with Sena Performers, the BIM puts Dutch (un)known jazz and improvisation musicians in the spotlight during this festive anniversary year!
The festival is further organized in collaboration with Podium De Nieuwe Kamer and the BID, Interest Association for Jazz, World and Improvisational Music The Hague (BID) and supported by Sena Performers and the Municipality of The Hague.
Program:
Friday 1 July
16:00-17:00 All-Star Trio Izaline Callister with Ed Verhoeff & Angelo Verploegen / Fusion of Curaçao music and vocal jazz
18:00-19:00 XILLAN / Vocal jazz-pop
20:00-21:00 Ondrofeni / Kaskawi & Kaseko
22:00-23:00 Bimpro Presents: Ronald Snijders Band / Legendary jazz flutist
Presentation: Eline Gemerts
DJ: DJ Molina
Saturday 2 July
12:00-13:00 Princess Christina Competition Laureates Bas Arendsen, Preda Brothers & Luyi van der Lingen / Award-winning young talent
14:00-15:00 Spinoza Orchestra / Large ensemble with various jazz artists
16:00-17:00 Dawn Patrol / West Coast Soft Rock
18:00-19:00 Bimpro presents: Dulfer! Total Response / Sax-driven Jazz
20:00-21:00 Eric Ineke 75 & The Frans Elsen Factor with Benjamin Herman & Rik Mol / Jazz drummer Eric Ineke and friends
22:00-23:00 FRESH! presents: Badass Soul Collective / Modern feelgood funk-jazz
Presentation: Ben van den Dungen
DJs: Uncle Steef & Jen Min Lau
Sunday 3 July
12:00-13:00 Karisma / Flamenco-inspired jazz
14:00-15:00 Matangi Quartet - Canto Ostinato / Pop Jazz Fusion
16:00-17:00 BIM presents: Great Guitars Summit with Maarten van der Grinten, Durk Hijma & Gijs Idema / ensemble of guitar virtuosos accompanied by John Engels on percussion and Frans van der Hoeven on bass.
18:00-19:00 FRESH! presents: MB Big Band with Bart van Lier / Up and coming big band plays classics and original arrangements
20:00-21:00 Jesus Hernadez y su Tumbao / Cuban jazz
Presentation: Ben van den Dungen
DJ: DJ Philippona
Grote Markt
The Grote Markt is one of the nicest parts of The Hague. The atmosphere on the Grote Markt is always pleasant and the nightlife crowd is often creative and idiosyncratic. On the square in the middle of the city there are various catering establishments that offer something for everyone: from brown cafe to cocktail bar, from music venue to restaurant. In addition, the Grote Markt also bears the 'Pop District' label. Live concerts take place under this name all year round, organized in collaboration with pop venue Paard van Troje.
Accessibility Grote Markt
The Grote Markt is accessible by public transport as well as by car. The Grote Markt can be reached by tram lines 2, 3, 4 and 6, bus line 25, and a 15-minute walk from The Hague CS and HS train stations. The nearest parking garages are Parking Spui, Centrum and Turfmarkt.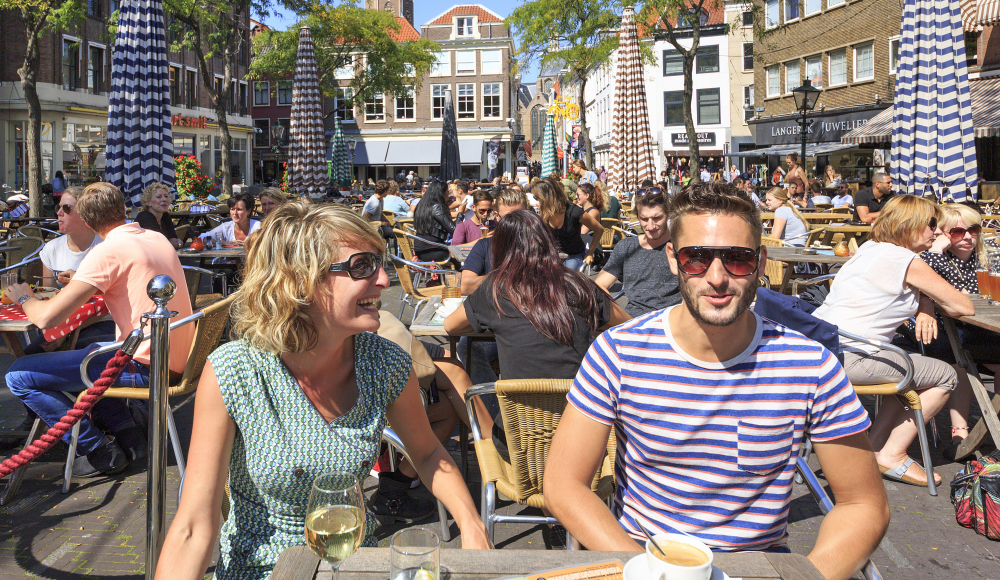 Unfortunately, this event has already taken place. A new date for the next edition is not yet communicated to us.
View all upcoming events in The Hague in the agenda overview