The Life I Live Festival in The Hague is a huge free open-air music event that was first organised in 1989. On King's Night countless bands perform on several stages at different squares. You can listen to anything from local bands to international acts. As well as booking live bands, the city also attracts a number of DJs during the festival. So it is a big party every year, with people strolling from stage to stage and enjoying street food and drink. Submerge yourself in this huge musical party, with a beer in your hand, in one of the theatres or pubs around the city! If you are from abroad and want to experience The Life I Live Festival in music city The Hague, make sure to book your hotel well in advance.
Opening:
Go_A from the Eurovision Song Contest with the song SHUM will be playing. The war inspired their most recent single, Kalyna about hope and union. Due to the exemption from their military service, the Ukrainian band opens the festival. 
Line up:
Go_A (UA) • GIAN • Paul Sinha • The Cool Quest • Jungle By Night • Kuzko • POM • Personal Trainer • 4B2M • Fokke Simons • Three Little Clouds • Sarah-Jane • Arp Frique & Family • Tabass-co • DJ Prosciutto • Drip rack (live) • Dazion (live) • Tjade (Bordello a Parigi) • Tsepo & Camiel Mereisonne • Yellofox • Tiny Legs Tim (B) • Herman Brock Jr. • Christine Tambakis & Friends (USA/UK) • Ragmob • Goat •Ismena • Haylid • HSG • Sister Zonnebloem • Moyo • Benito • DJ Kevin Orduña • SNIESTER presents: The Great Communicators • Prince S. and the Goat • Equal Idiots (B ) • The Skatalites (JAM) • PAARD presents: Poptrash Soundsystem • Kiss All Hipsters • 80's, 90s, nullies • Mama Africa The Skatalites • Mispoes DJ Team
On the Talent Stage 'Radar Live' will seven bands be playing that are not to be missed. 

Accessibility
The Life I Live Festival takes place in The Hague's city centre. Because the centre is traffic-free, it is advisable to leave your car at home and take your bike or public transportation. 
During the festival in The Hague, HTM relieves visitors by offering safe and easy transport. For the outward journey, visitors can travel by trams, buses and HTM bicycles. For the return journey, HTM organizes various event buses that take visitors home between 01:00 and 05:00. More information can be found here 
The NS traditionally uses extra trains. Do you want to be sure that you can still go home at night? Check the website of the NS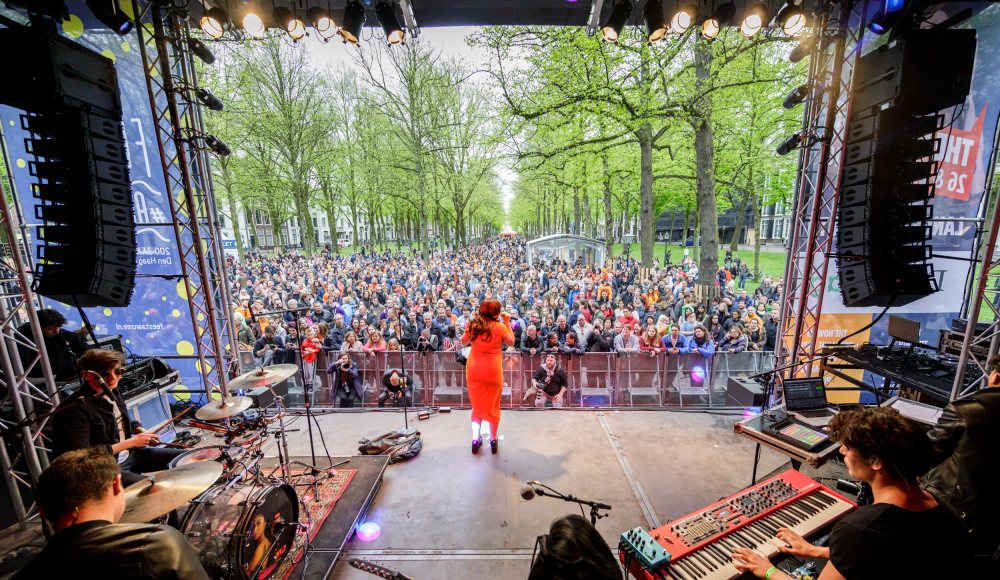 Unfortunately, this event has already taken place. A new date for the next edition is not yet communicated to us.
View all upcoming events in The Hague in the agenda overview