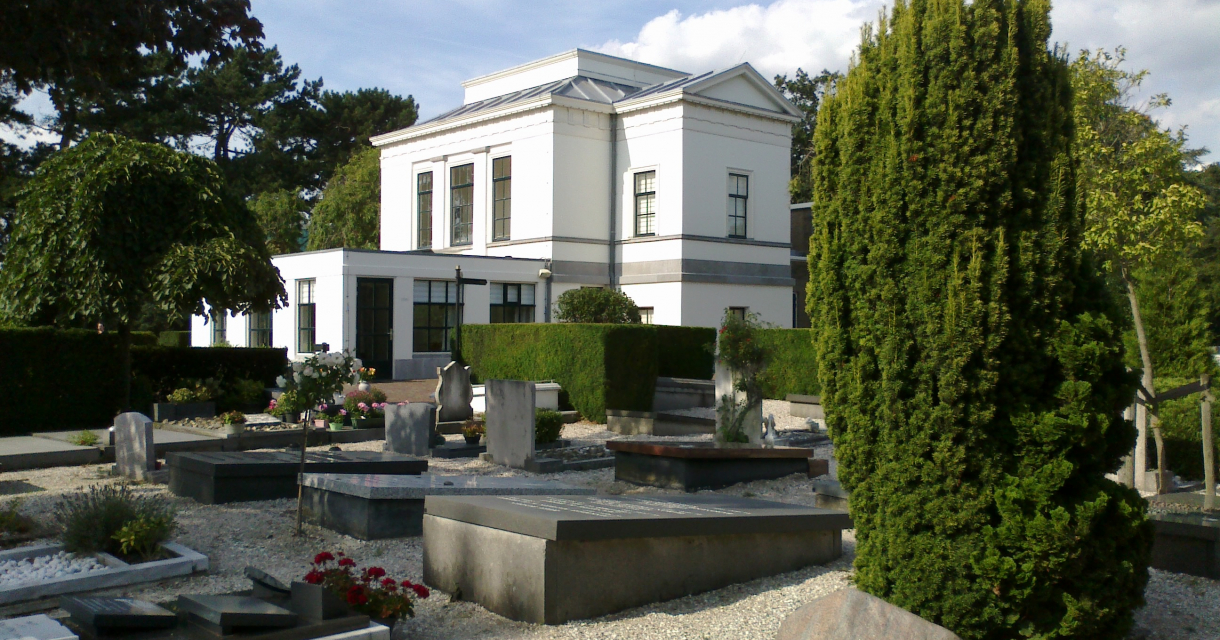 The cemetery on Kerkhoflaan is one of 2 cemeteries managed by the municipality. The cemetery has been around since 1830. It is an attractive and green location in the city.
Particularities
There is an information column at the cemetery with which you can quickly find graves. You can also print a map with route here. You can view special funerary monuments, including 2 mausoleums. A number of famous Dutch people are also buried on Kerkhoflaan. For example, the writer Anna Bosboom-Toussaint and the politicians Johan Thorbecke and Pieter Jelles Troelstra. The Kerkhoflaan cemetery was designed by the Hague city architect Zeger Reyers.

Court of Honor
On the Erehof at the General Cemetery in The Hague is a monument with the names of 167 fallen soldiers. At least 546 Dutch soldiers were killed in the Battle of the Residence. The purpose of the commemoration is to keep the memories of that time alive, to commemorate the fallen and to preserve the Court of Honor for now and future generations. The Kerkhoflaan cemetery is open daily from 8 a.m. to 6 p.m. During summer time, the cemetery remains open until 9 p.m. at the latest.

Accessibility
The Kerkhoflaan cemetery can be reached with tram lines 1 and 9 (back entrance of the canal, stop Riouwstraat) and bus 22. You can also park your car around the Kerkhoflaan. In this area you have to pay for parking. Check the parking signs along the road for exact parking times.