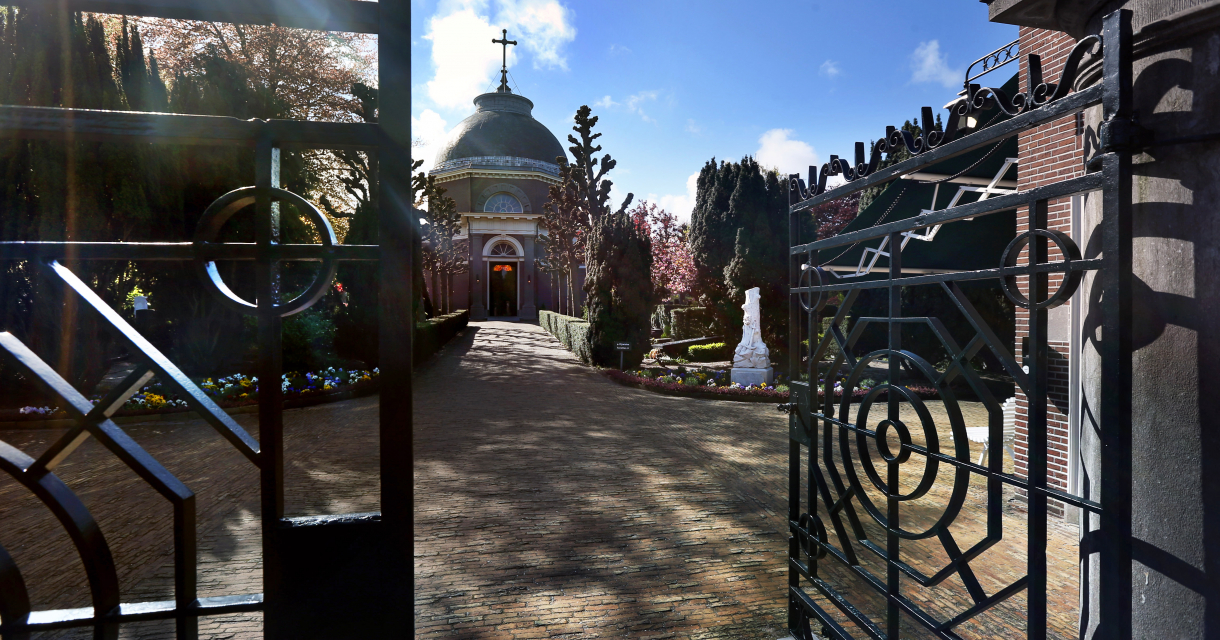 Bookmark
Remove
Have you ever visited a cemetery during your holidays? You're not the only one! Catholic monumental cemetery St. Petrus Banden is located on Kerkhoflaan in The Hague. It is a beautiful, peaceful place for a walk, and there are special routes that take you past the graves of notable people
. 
Cemetery St. Petrus Banden can be visited every day for free. 
History 
The Hague's historically significant cemetery St. Petrus Banden was designed by architect A. Tollus in 1830. Close to the beach and surrounded by forest, St. Petrus Banden is both intimate and prestigious.
Architecture 
The monumental chapel and arcade both make your visit to the graveyard worthwhile. You can come in through the historical entrance with the beautiful cast iron fence and walk along an avenue lined with linden trees to the chapel, dating back to 1838 and also designed by A. Tollus. The impressive arcade was designed and built in 1885 by architect W.B. van Liefland.
Catholic character 
Nowadays, people of all faiths are buried at St. Petrus Banden, but the cemetery's Catholic character is still strongly in evidence in its symmetrical form, based on the symbol of the Catholic cross. The graves of Catholic priests lie beneath the arcade, and the chapel and arcade are decorated with Catholic texts and symbols.
Activities 
St. Petrus Banden is managed by the R.C. Cemeteries Foundation (Stichting R.K. Begraafplaatsen) in The Hague. The Foundation is committed to creating a unique and accessible cemetery and organises guided tours, workshops, lectures, performances, memorial services and other special activities all year round. You are very welcome to download the unguided tour from their website and take a walk by yourself along a route that takes you past remarkable graves. The cemetry also provides guided tours upon request.