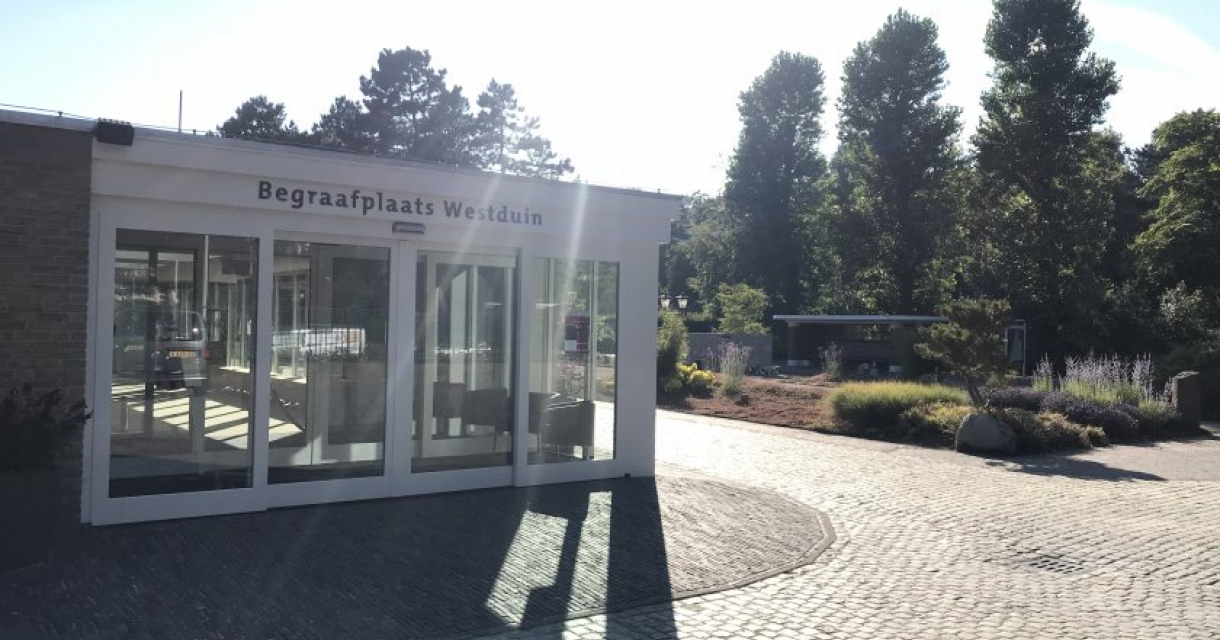 The municipality manages 2 cemeteries. The Westduin municipal cemetery is located in the foothills of the Hague dunes. The cemetery offers atmosphere and tranquility. Westduin is a spacious and green cemetery. In addition to private graves and family graves, you will find an urn garden here. This consists of an urn wall and its own urn graves.
Particularities
Westduin cemetery contains a monument to the members of the Stijkelgroep, a resistance group from the Second World War. Westduin is the final resting place of Martinus Nijhoff and Blonde Dolly (Johanna Niemans).
Memorial Square
Westduin Cemetery has a special Memorial Square. The square offers the possibility to scatter ashes in 2 tombs. This makes it a beautiful permanent place to commemorate loved ones. The plants, trees and paths match the atmosphere of the dunes in The Hague. The Memorial Square is illuminated at night and during dark days.
The Stijkel group monument
The Stijkelgroep was a resistance group during the Second World War. In memory of this resistance group, a monument has been erected at the Westduin cemetery. Of the 47 men and women who were arrested in 1941, 32 were shot, the others were sentenced to prison camps. Only 1 man and 3 women of this resistance group survived the horrors of the German concentration camps.
The Westduin cemetery is open daily from 8 a.m. to 6 p.m. During the summer time, the cemetery remains open until 9 p.m. at the latest.
Accessibility
The Westduin cemetery can be reached by tram line 3 and bus 26. For more travel information, visit the HTM website