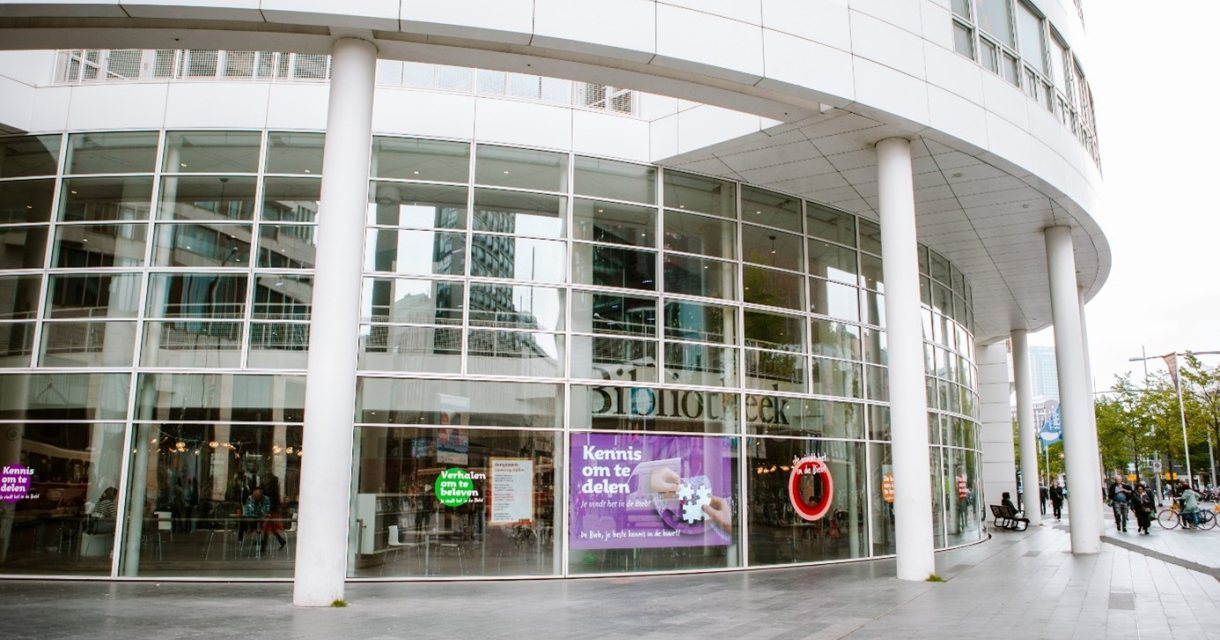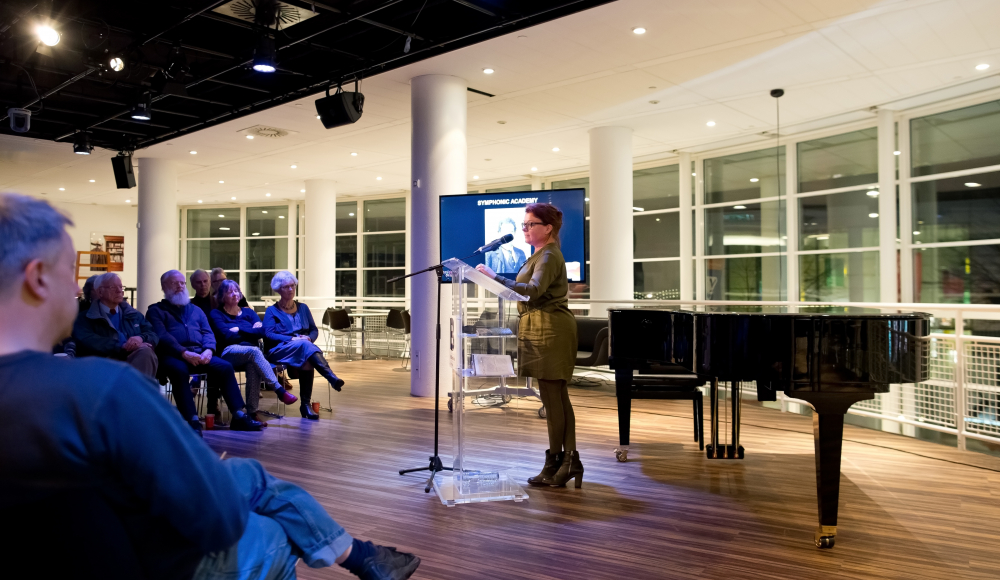 The striking building of the Central Library is located at the Spui/Kalvermarkt intersection. The building is part of the City Hall/Library complex and was designed by American architect Richard Meier. The six floors of information and entertainment are freely accessible to everyone, member or non-member of the library.
More about this library:
Open seven days a week
Reading café
Special collections about The Hague and the Antilles
Study space
Courses and workshops for computer and internet
Exhibitions
Children's activities
Debates and lectures
Literary events
Box office
Haags Wetswinkel
Taalhuis and Duurzaam Den Haag Loket
Children's department
Piano cell and digital piano
Dutch and foreign newspapers and magazines
Newspapers from all over the world that can be consulted online
Music CDs, audio books and lectures, feature films, children's films, TV series and documentaries
Sheet music and songbooks
Wireless internet (WiFi) 
In the middle of the city
And of course a lot of books.
Reading cafe
Coffee and a newspaper or magazine. No better combination! Walk into the Leescafé on the ground floor of the Central Library. A unique place, overlooking the heart of the city center, where thousands of people pass by every day. And, among other things, with good coffee and tasty, healthy sandwiches.
Studio B
Lectures, presentations and debates are regularly held on the first floor of the Central Library, in Studio B. In addition to being able to stream it, a larger audience can now also be reached via radio. And not only by municipal parties such as the city council, local, regional and national broadcasters can also use Studio B under certain conditions for live broadcasts from the heart of The Hague. In addition, the compact and easy-to-operate equipment will be used for educational purposes.
Historical Information Point
You will find heritage all around you. In the city and in the neighbourhood, or at home. Where did you go to school before? What did that building look like? Where did your grandfather live? And what did your neighborhood look like 30 or 100 years ago? In a Historical Information Point you can find an answer to these kinds of questions about your neighborhood and the rest of The Hague. There is also a special book collection about the district and The Hague. You have access to more than 200,000 photos and you can view the Haagse Couranten collection from 1940 to 1966.
The Hague Wetswinkel
Do you have a dispute with your employer, landlord, the government or upstairs neighbor? Or do you have questions about divorce, personal injury or about your rights as a consumer? For all these issues and more you can go to the Hague Wetswinkel on the third floor. You are welcome there during the walk-in consultation hours. You are welcome on Monday (4:30 PM - 6:30 PM), Thursday (4:30 PM - 6:30 PM) and Saturday (10:00 AM - 12:00 PM). Making an appointment is not necessary. Do take the necessary papers with you that have to do with your case.
Telephone consultation hours
You can also call the Haagse Wetswinkel every day between 10:00 and 12:00, tel: 070 363 06 65 or email: info@haagsewetswinkel.nl.
Sustainable The Hague Counter
Do you want to work sustainably? Visit the Sustainable Den Haag Counter. Here you will receive information, tips, demos and actions to act sustainably from Amber, Tom or another Sustainable The Hague team member in an accessible and inspiring way. Whether it concerns sustainable energy, savings options, subsidies, urban gardening, nature in and around the house or projects and initiatives in the field of sustainability. You can go to the library.
Visit the Sustainable Den Haag Counter in the Central Library on the 3rd floor
Tuesday (12:30-15:30), Wednesday (12:30-15:30), Thursday (12:30-15:30), Friday (12:30-15:30).
Accessibility:
Line: 1, 16, 22, 24 (Centre), RR2, RR3, 6 (Spui), 9, 15 (Kalvermarkt-Stadhuis)