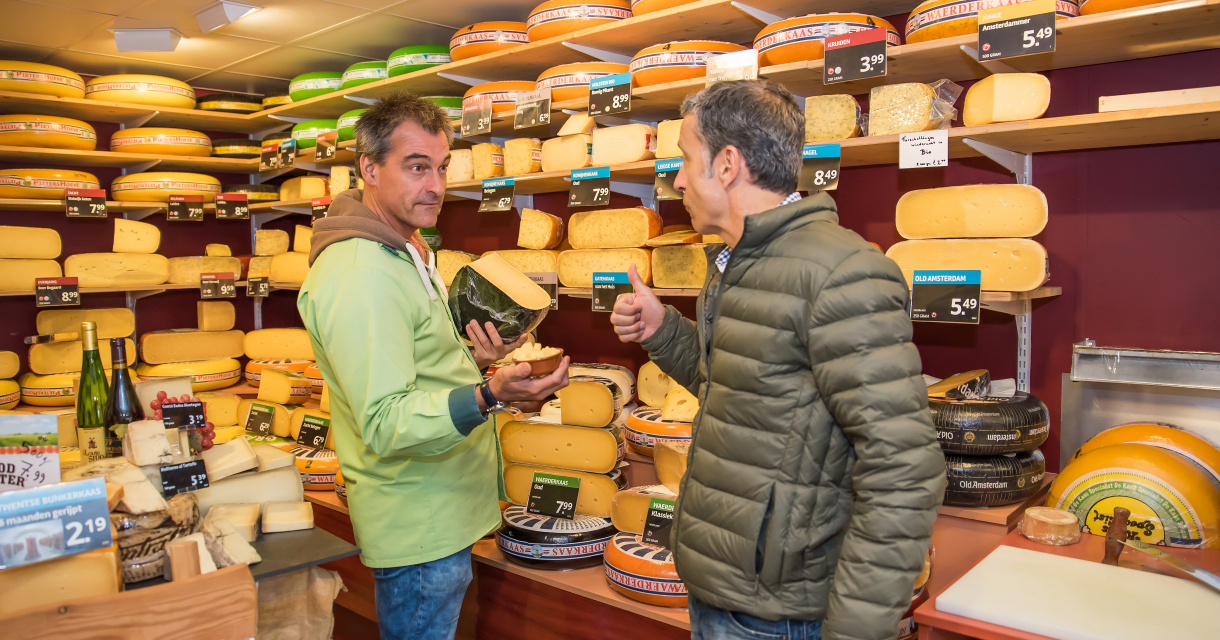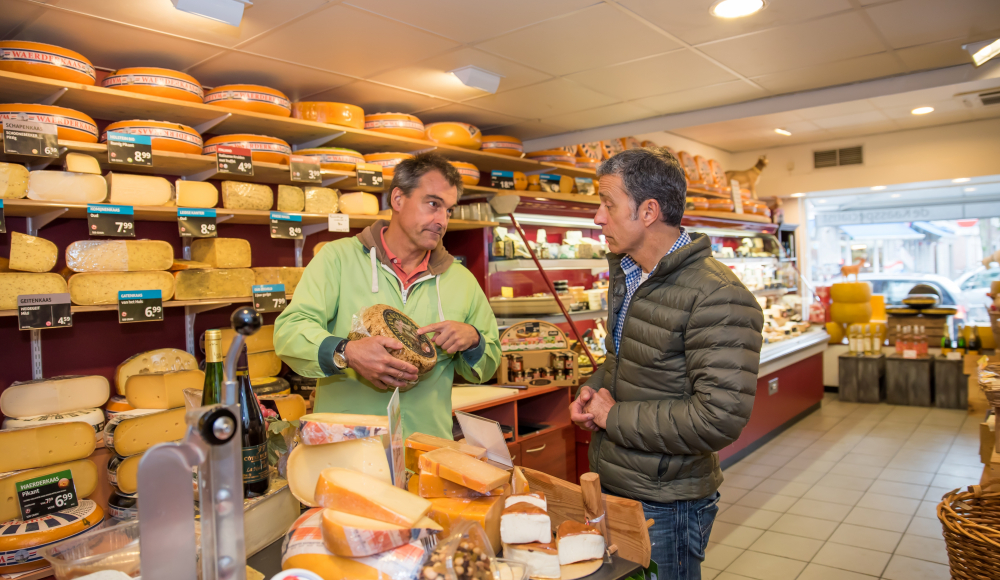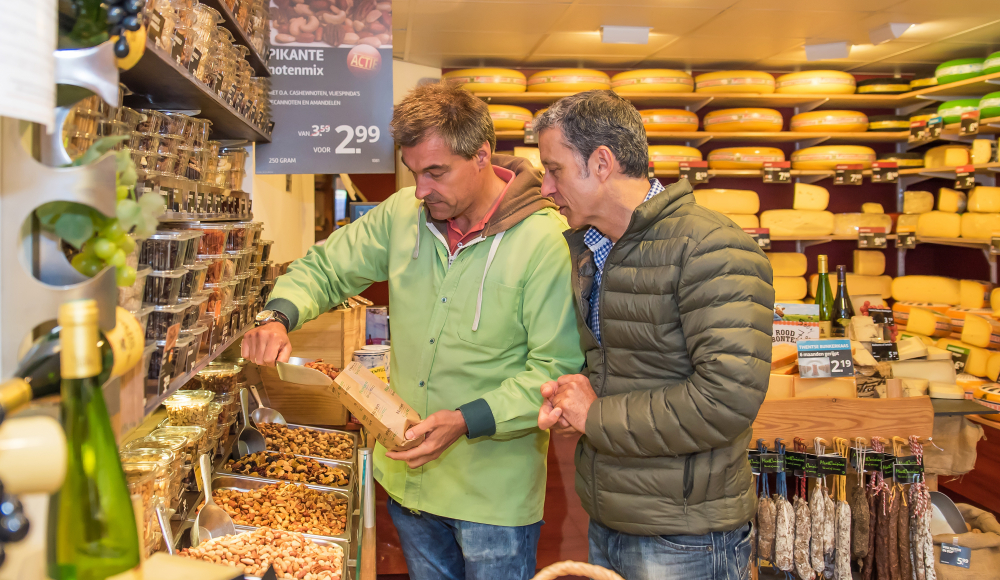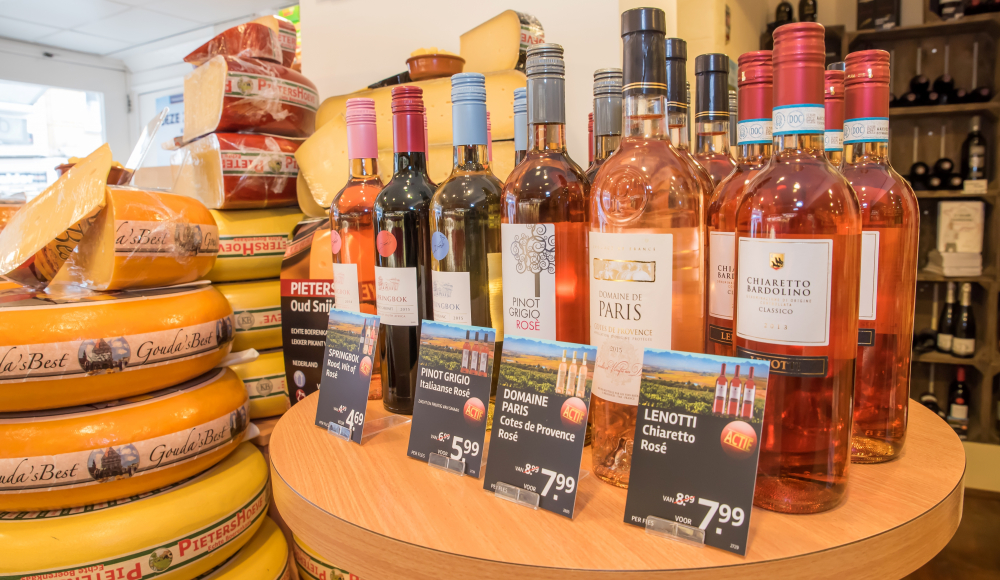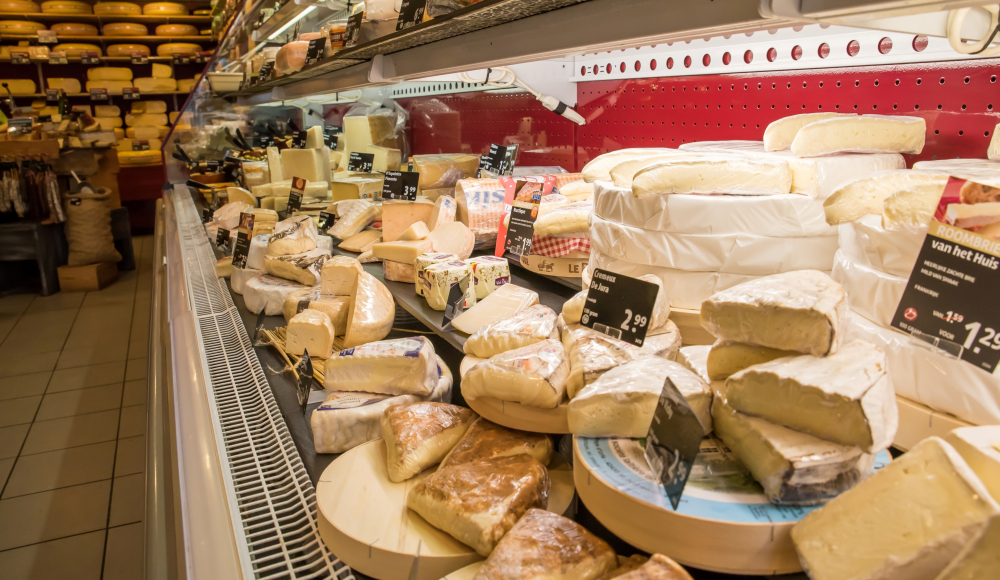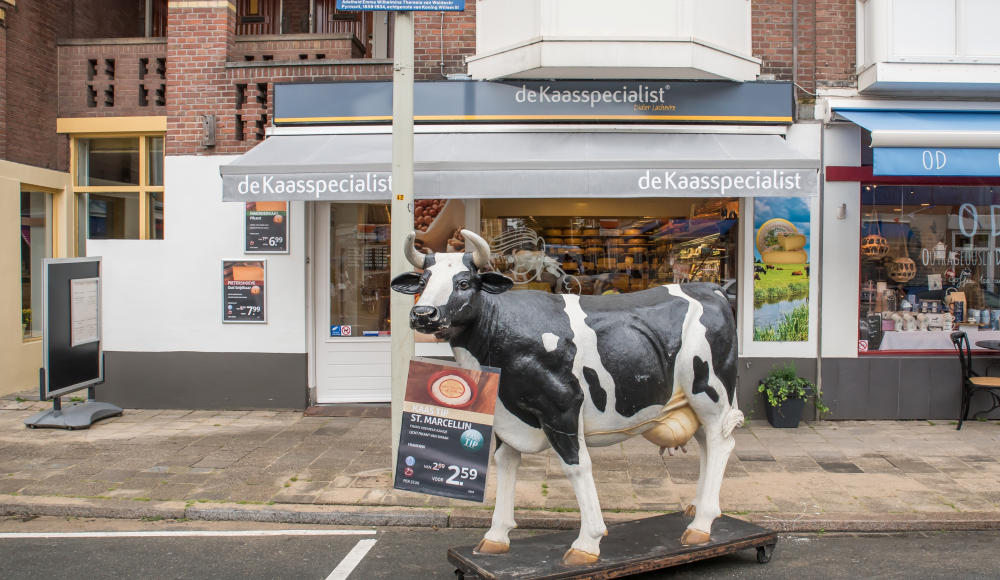 Located in the charming Theresiastraat in the Bezuidenhout district of The Hague, favourably situated for the city centre, Scheveningen and various exit roads, you will find authentic cheese specialist Didier Lachèvre. The certified cheese specialist has been justifiably rated as one of the top 5 best cheese shops in the Netherlands. Here you will receive enthusiastic and professional assistance to make a selection from the wide variety of Dutch and international cheeses, wines, nuts, dried fruits and other delicacies. All those magnificent cheeses make the Didier Lachèvre cheese shop a fabulous sight to behold, where you can browse, buy and sample!

Dutch cheese sampling
At Cheese Specialist Didier Lachèvre in The Hague you can browse as well as sample. Explore Dutch cheeses in a unique way and come and taste them at the table in the charming garden, accompanied by a glass of wine. Didier Lachèvre offers over seventy types of Dutch cheeses, including Gouda and farmhouse cheddars. For four euros you can sample six types of Dutch cheese, accompanied by a glass of white wine or fruit juice. Cheese tasting by appointment is possible on Mondays to Fridays. On Fridays there is an ongoing tasting from 11.00 - 17.00.

Taking cheese home
After all that delicious tasting are you taking a piece of (Dutch) cheese home, but still have a long way to travel? No problem! Didier will vacuum pack the cheese for you to preserve the taste so that you can still enjoy it later.

Theresiastraat
In the popular Hague district of Bezuidenhout, near Station Den Haag Centraal, you will find Theresiastraat. This charming shopping street was named after Queen Emma and is referred to by locals as 'De Trees'. A unique aspect of 'De Trees' is that the street forms part of a long-established shopping area with many stores, attractive lunchrooms and restaurants. This gives an added dimension to fine shopping. Whether you are shopping for a new outfit, a delicious snack or daily groceries: Theresiastraat has something to suit everyone. 

Directions 
Theresiastraat is five minutes on foot from Station Den Haag Centraal. Walk via Anna van Buerenstraat, where the New Babylon indoor shopping centre is located, past the Royal Library and onto Theresiastraat. If you are coming from the direction of Laan van Nieuw Oost-Indië, it takes approximately fifteen minutes on foot. By car, from Utrechtsebaan take exit 2 and within 100 metres or so you can turn onto Theresiastraat.