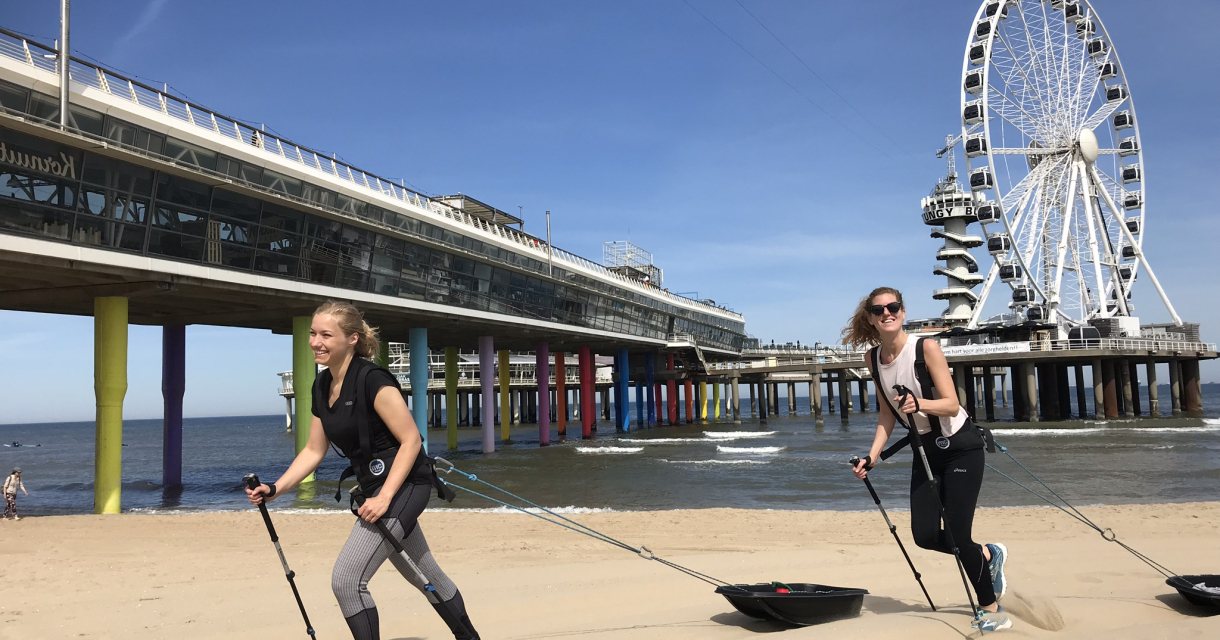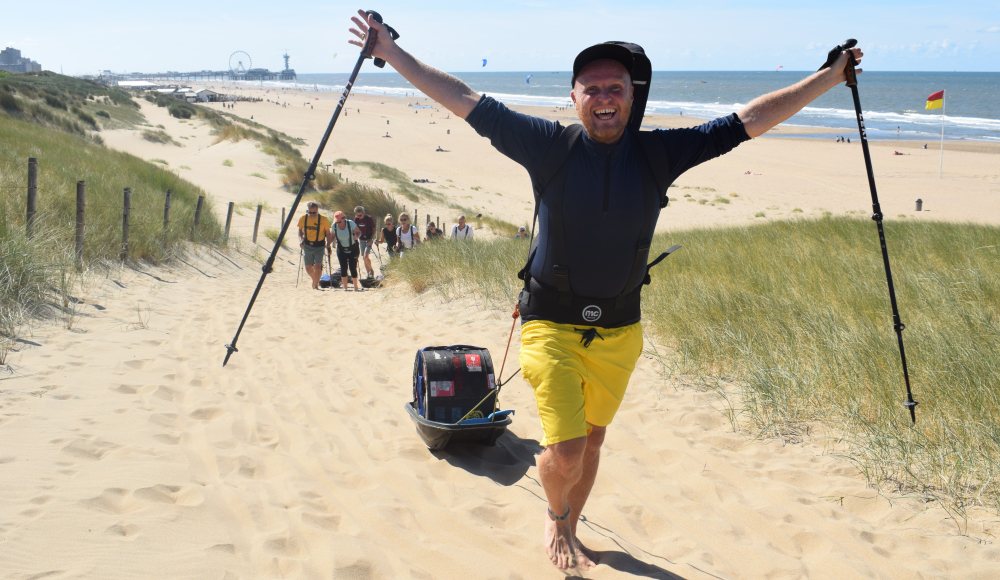 Stop doing exercises between four walls! Discover the added value of training outdoors in the most beautiful nature at Coastal Gym: the first beach based gym in the Netherlands. Along the coast of The Hague, the people of Coastal Gym have developed two worldwide new outdoor sports: PULLKA and Seahiking. On the sand and in the sea they make participants stronger, more energetic and more relaxed. For yourself and/or your team you are able to request a free trial period.
Coastal Gym organizes unique outdoor programs for small and large organizations. Together with your colleagues, work on your ambitions in the field of team building, vitality, burnout prevention and CSR (corporate social responsibility). Be active together and clean the beach at the same time, boost your innovative strength or allow your team to restore their concentration capacity after a fierce deadline has been met. Or make serious work of your employee branding and care by adopting our 'KustKracht' (Blue Health) program; a vitality program based on the proven beneficial effects of blue spaces on humans.
Activities are offered at various locations on the coast of Scheveningen and Kijkduin.
Would you like to know which activities are on the current program? Then view the schedule.