Excursions and Activities
Combatzone Live Outdoor Lasergaming
Binckhorstlaan 36, 2516 BE The Hague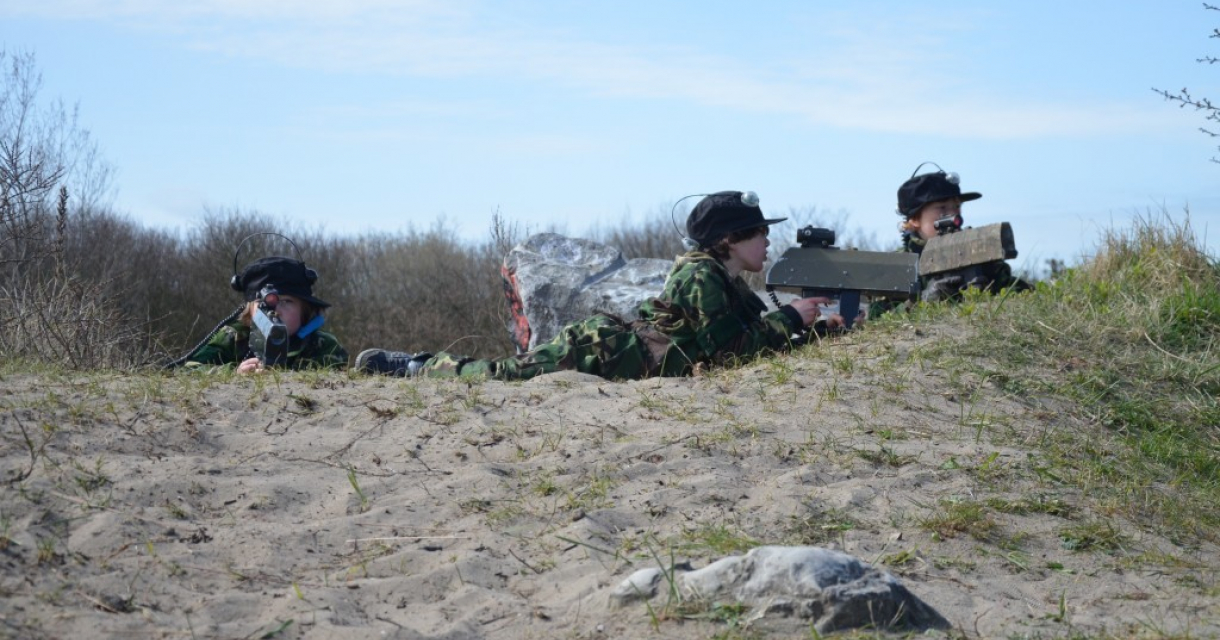 Combat Zone Live in The Hague is a true adventurous lasergame. Playing on a number of always enchanting outdoor locations, breathing the fresh air and enjoying all weather conditions you'll play in teams. No condensed masks or bulky harness, free to move, run, crawl and hide. Aim and hit your opponent up to 200 meters distance in broad daylight. This makes Combatzone a thrilling live videogame. On request, Combat Zone Live can do instructions and facilitation in English.

Safe 
Lasergaming with Combat Zone Live is 100% safe, even for children because there are no missiles, only safe infra red light. This is why the laser game can be played in any public environment. 

Scenarios 
With Combat Zone Live lasergaming, a number of scenarios are played, with several levels of difficulty, to be adapted to the age and experience of any group. Consequently, gaming with Combatzone Live is fun and thrill for corporate outings and team building activities and of course birthday parties. 

Childrens parties 
Combat Zone Live is ideal for an unforgettable birthday party in The Hague, for girls to! It is 100% safe, guided by experienced trainers who know how to make this a top rated fun experience. No missiles, masks or harness and very robust materials. In other words, a a very good and safe alternative to paintball. A clear instruction is given on the equipment and tactics by trained personnel.