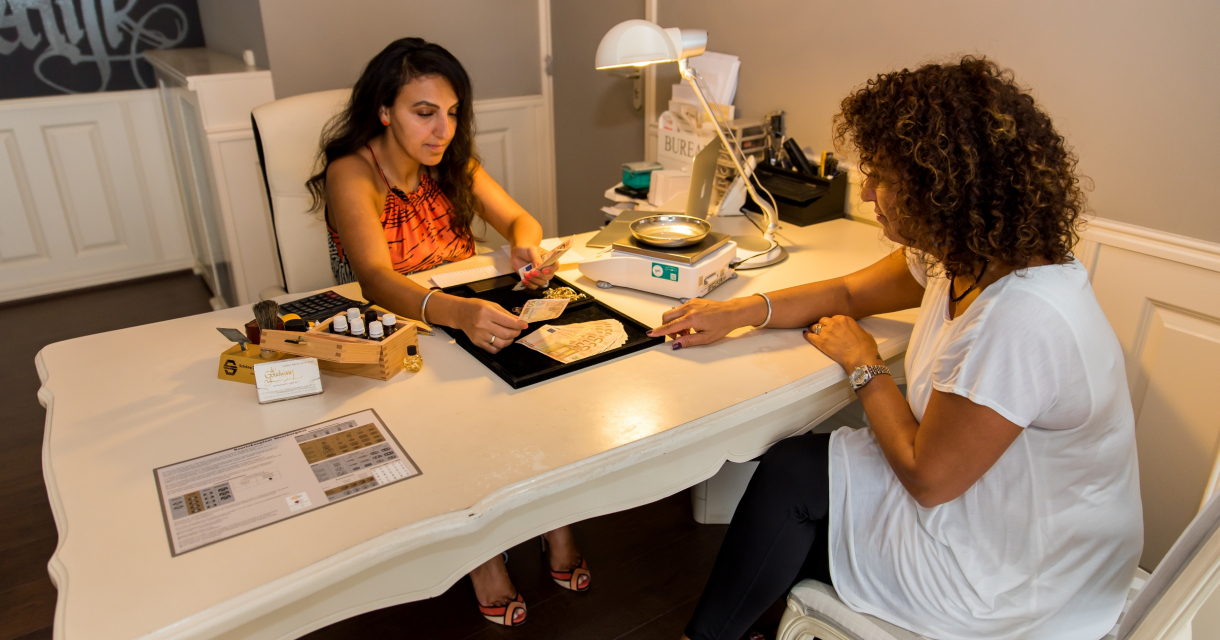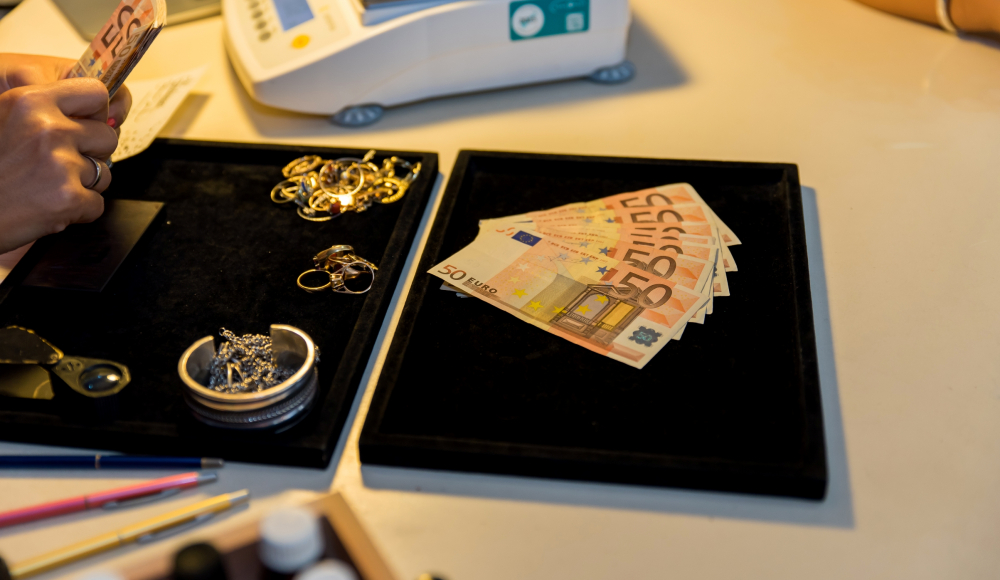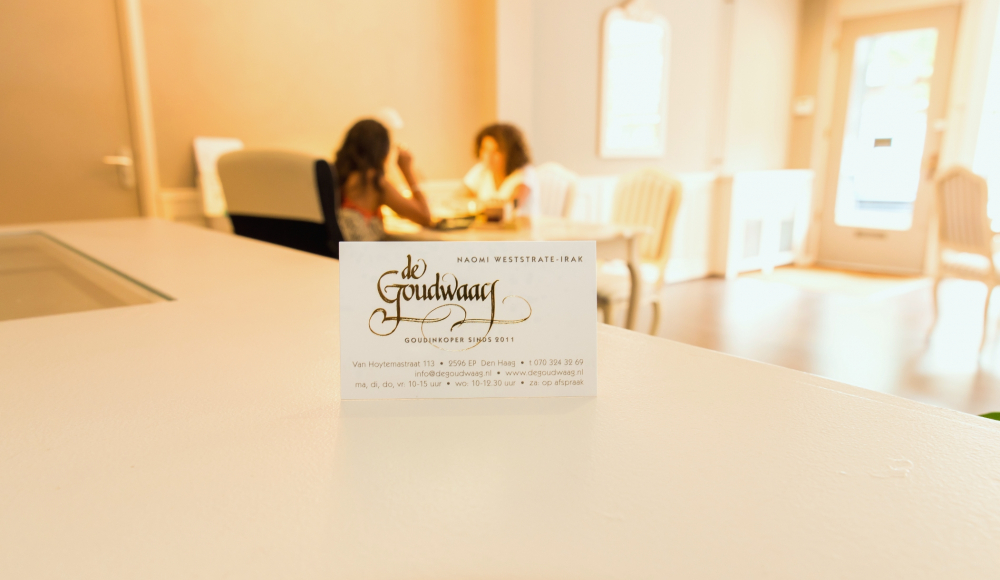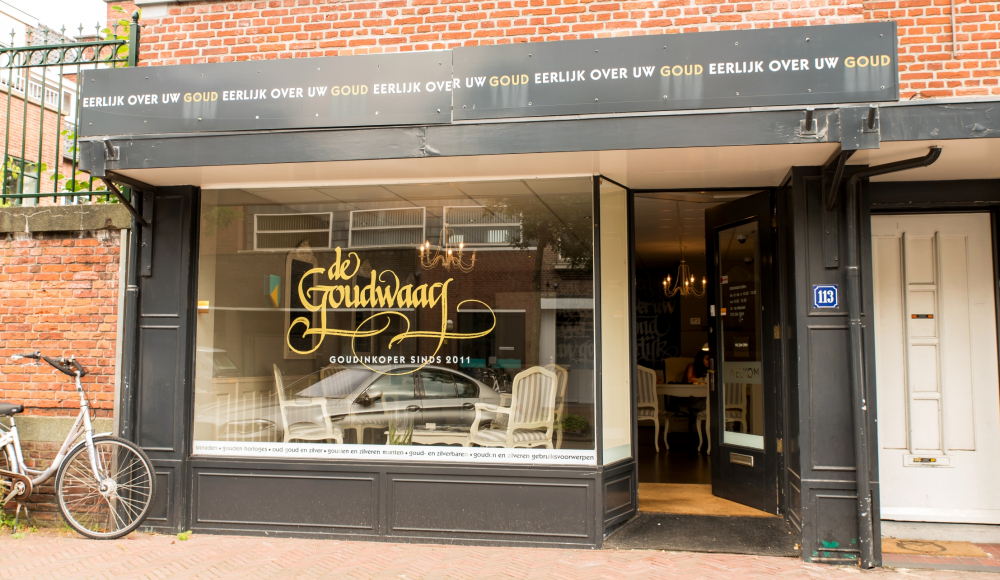 Did you know that old gold is still worth a lot? You can monetize your gold jewelry, gold and silver coins, gold and silver bars or silver cutlery at the Goudwaag in the Van Hoytemastraat in The Hague.
The Goudwaag In the chic Benoordenhout district of The Hague you will find De Goudwaag. The stylish and honest buyer of gold, silver and amber offers fair prices for old gold and silver. Old gold such as old necklaces, rings, jewelry (broken or whole), coins, silver cutlery, gold teeth that you received from the dentist or amber jewelry can be returned to De Goudwaag at a good price. The money is then immediately paid out or transferred to your account. First, the number of carats of the pieces you want to sell is determined. Subsequently, De Goudwaag looks at the weight and the value of the pieces is determined. If you think it is a good amount, you can immediately sell the pieces. Do you want to think a little longer? No problem! If you decide to keep the pieces yourself, that's fine too. The valuation of the gold or silver is free.
Safe and fair
De Goudwaag is a gold buyer on the chic van Hoytemastraat in The Hague. The store is run by Naomi Weststrate-Iraq, who is following in her family's footsteps. honesty, craftsmanship and style are of paramount importance at De Goudwaag. In the stylish shop you will be received in a personal way where the reliable Naomi welcomes you with a delicious cup of coffee for a no-obligation valuation. The gold is weighed in front of you and De Goudwaag is honest about its prices. Because the sale of gold is often accompanied by memories and sometimes even emotions (think of family heirlooms, for example), Naomi finds it important to take the time when you visit De Goudwaag on the Van Hoytemastraat.
Van Hoytemastraat
Van Hoytemastraat, located in the middle of the stately Benoordenhout, is the perfect place for exclusive shopping. The Van Hoytemastraat is not only one of the cleanest and chicest streets in The Hague, the shopping street has a special selection of specialty shops, such as the butcher and patisserie that are known as the best in The Hague. Shopping in the Van Hoytemastraat feels like a real indulgence because of the luxury offer. The more than fifty stores of international allure make Van Hoytemastraat a pearl among the shopping streets in The Hague!
Accessibility
Due to its central location near major arterial roads, the Van Hoytemastraat is easily accessible by car, public transport and bicycle. From The Hague Central Station you can cycle to the Van Hoytemastraat in no more than ten minutes. Bus 18 and 22 takes about the same time from CS. The shopping area is easily accessible by car from The Hague center, Wassenaar, Voorschoten, Zoetermeer, Rijswijk and Delft. Parking is available, for a fee, in the Van Hoytemastraat itself.