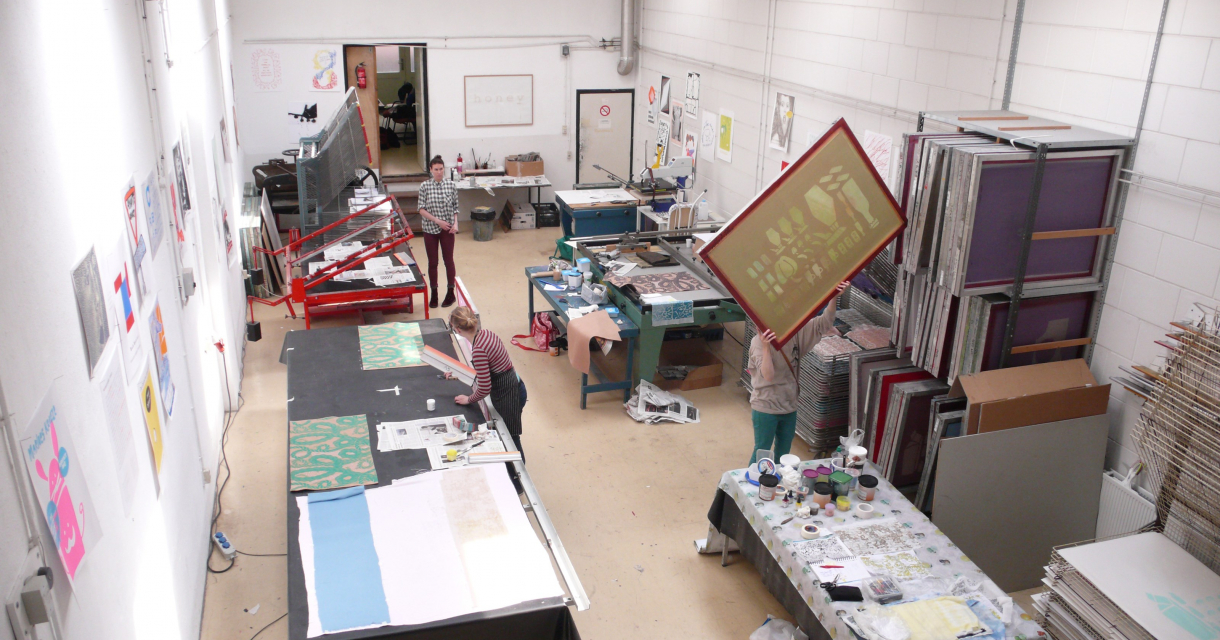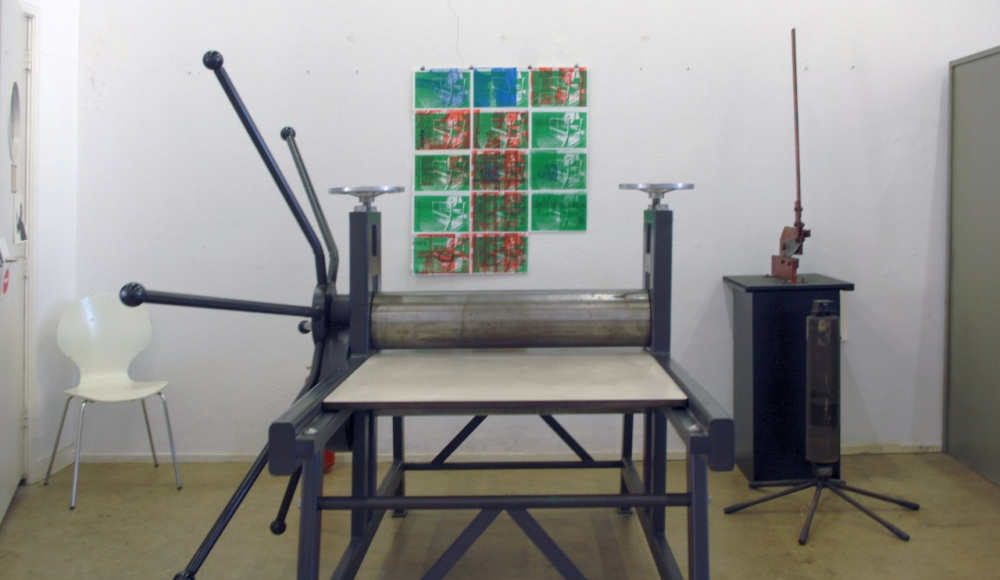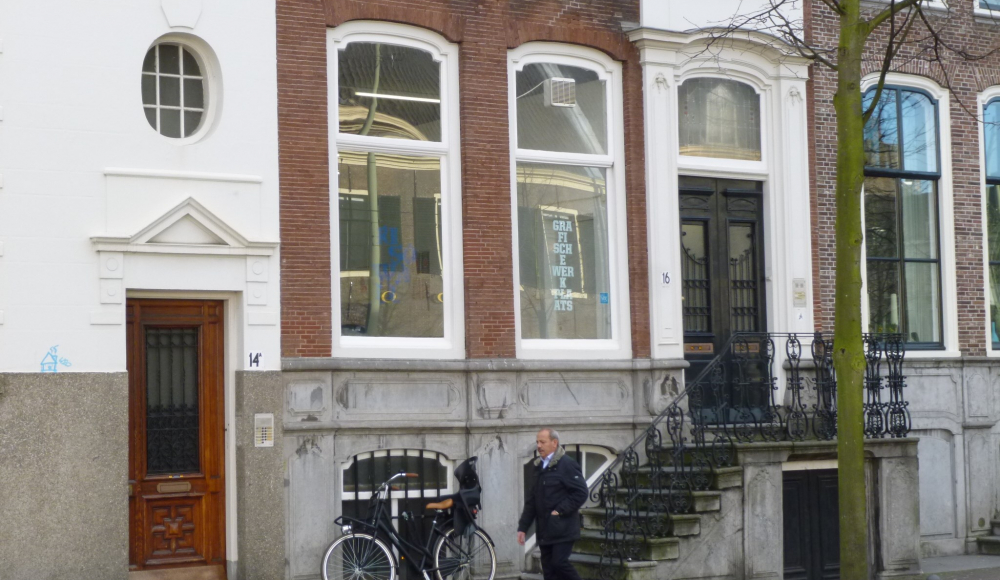 De Grafische Werkplaats (The Graphic Workshop) in The Hague is a production workshop for visual artists, graphic artists, photographers and designers. The Werkplaats is known for being one of the few places in the Netherlands with facilities for large format screen printing, lithography, etching, relief printing and textile printing.
Opportunity for independently working artists
De Grafische Werkplaats offers the opportunity for independently creating unique and small-scale graphic products and is not intended for industrial production. Artists wanting to work independently, can come to the Werkplaats on mondays. A professional supervisor will provide technical and practical advice on the other two days. It is also possible to work at the Werkplaats on an alternative day or time by appointment. If you are new to the Werkplaats, you first have to follow an introduction day or course.
Exhibitions
The Werkplaats regularly organises exhibitions and takes part in the Hague's gallery route HOOGTIJ. It also participates in other initiatives and festivals such as Haagse Makers, Open Atelierdagen Centrum (Open Studio Days in the Centre), Maand van de Grafiek (The Graphic Month), Festival de Betovering (The Enchantment Festival in the autumn holidays) and the Ooievaarspasfestival (discount days for card holders).