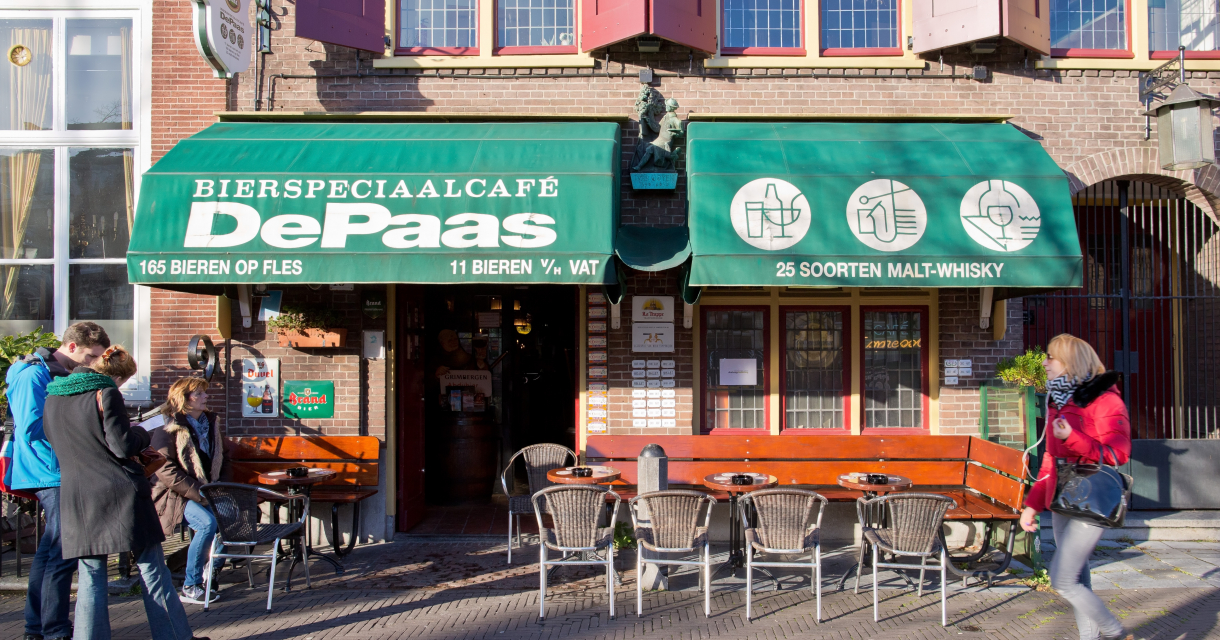 Favourites
Remove
Café De Paas is one of the cosiest pubs in The Hague. Serving over 10 beers on tap, over 150 bottled beers and countless whiskies, Dutch gins and liqueurs together with delicious bar snacks, De Paas is the perfect spot for a long evening with friends, loved ones or colleagues. During the winter, the cosy setting makes the specialty beer café a great place to hang out. While in the summer, you can sit in the sun on the terrace boot while enjoying the view on the historical canal buildings, where famous painters such as Jan Steen, Paulus Potter and Van Goyen once lived and worked. In a nutshell: bon vivants are at the right address at De Paas!

Location
Dunne Bierkade, where café De Paas is located, is one of the most beautiful canals in The Hague city centre. When The Hague was not yet a city and beer making was not permitted, the beer was brought in from Delft via de Bierkade in The Hague. Here, it was possible for the beer to be sold by the beer blenders who lived in the Bierkade, the so-called 'bierstekers'. Dunne Bierkade was given its name because thin (dun) or light (licht) beer was sold here. Nowadays, you will find an abundance of eateries and cafés here. Historical buildings, cosy terraces and delicious food make Dunne Bierkade the favourite part of The Hague for many connoisseurs.

Directions
Café De Paas is located at Dunne Bierkade near Stationsweg in the centre of The Hague. Dunne Bierkade is a five-minute walk from Den Haag Hollands Spoor railway station and ten minutes from Central Station. Various trams and buses also stop in the vicinity.