Favourites
Remove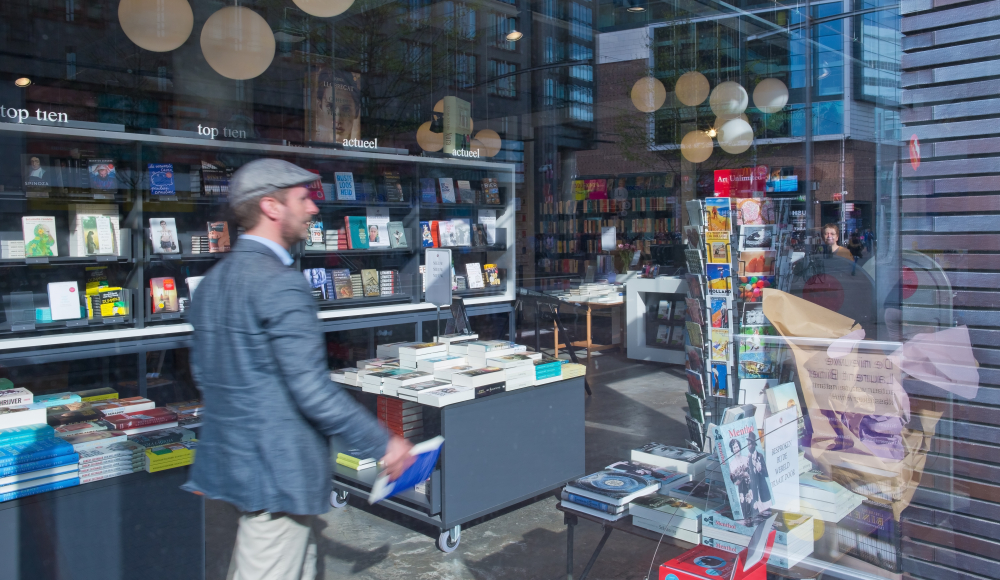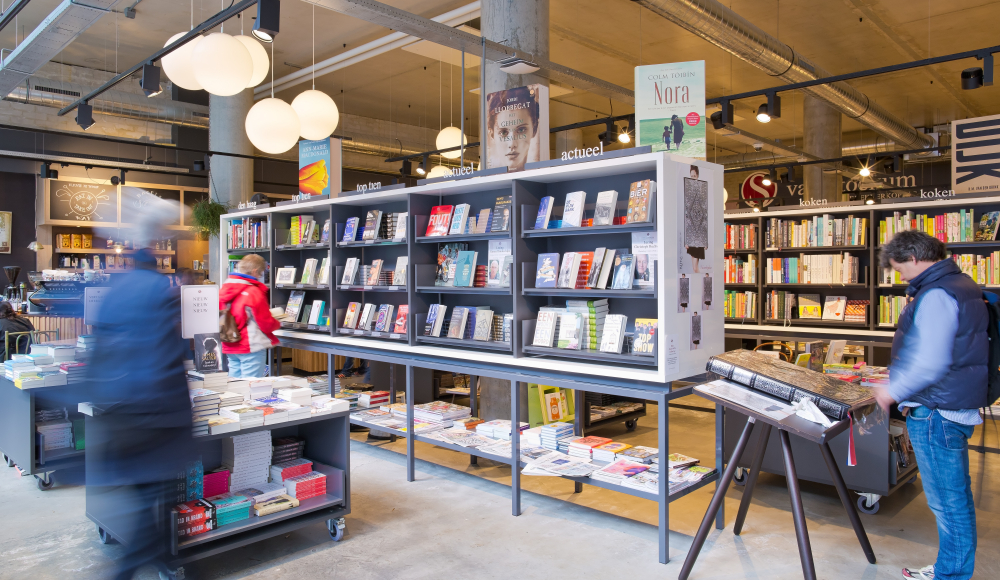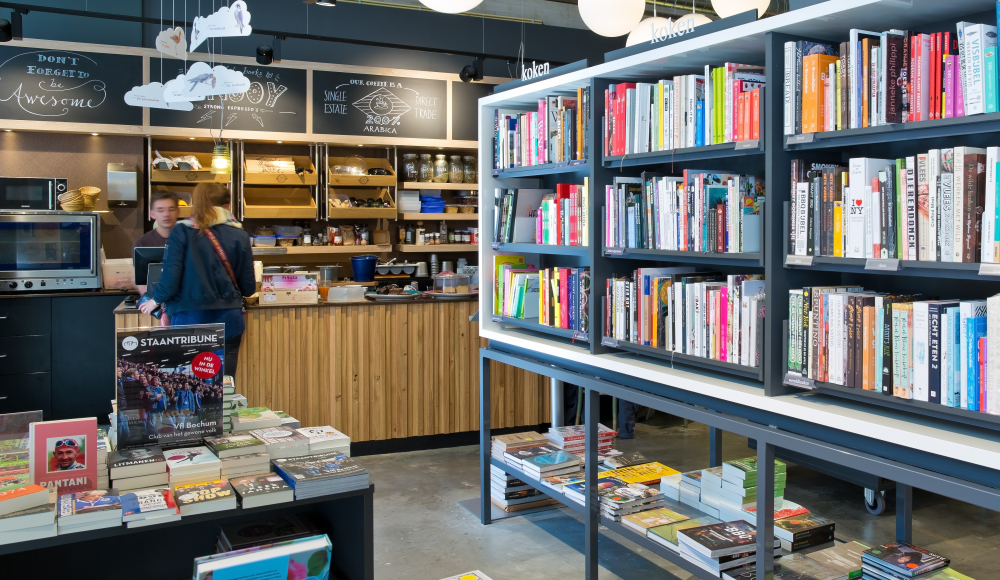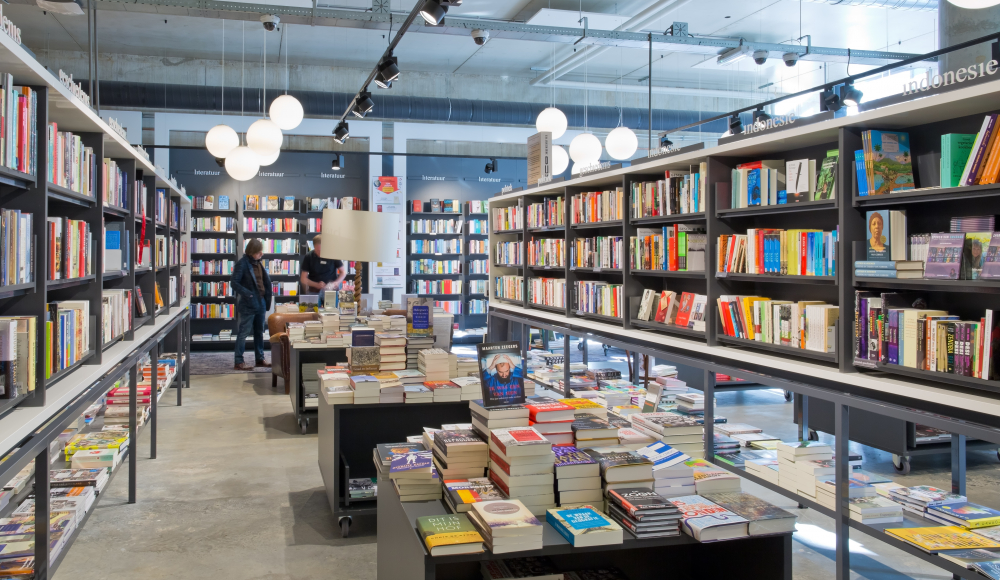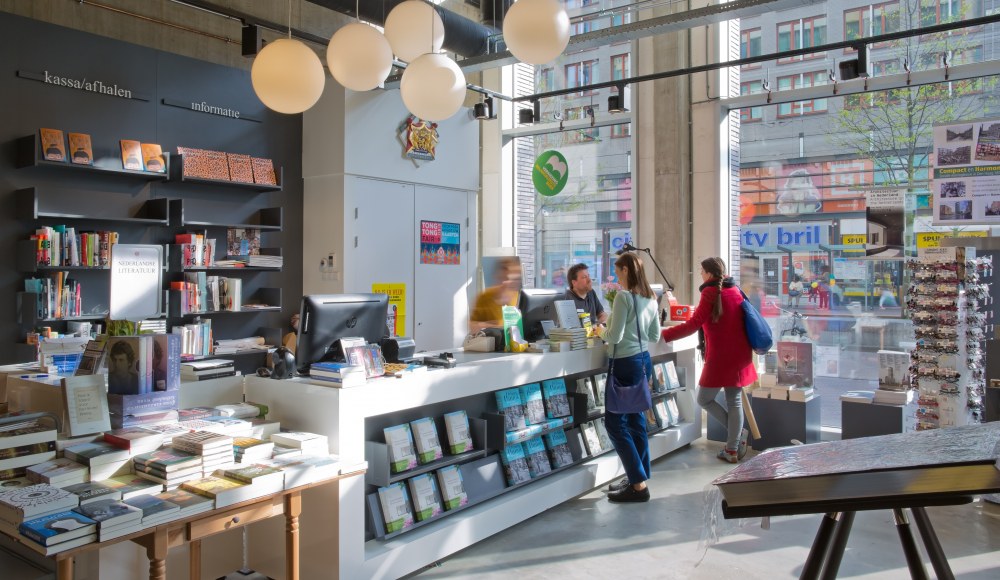 De Vries Van Stockum is one of the oldest bookshops in The Hague and is situated in the vibrant centre of the city. The spacious shop displays thousands of books and is certainly worth a visit for any book lover. While shopping you can also enjoy a cup of coffee and a bagel at the shop-in-shop branch of Bagels & Beans at Van Stockum on the Spui.

Assortment
De Vries Van Stockum sells over 17 million books via the webshop. A wide selection of these titles is available at the bookshop on the Spui in The Hague – from the latest novels to cookbooks, from philosophy to history books and children's books. You can also find foreign language books here, like English, German and French literature. In addition, the shop has separate sections concerning Railways and the Dutch East Indies.

Activities
De Vries Van Stockum (former Van Stockum Booksellers) is thé location for cultural events, lectures and book signing sessions. Famous authors from the Netherlands and abroad regularly visit to talk about their new books. Or you can taste some of the recipes at the presentation of a cook book. The events are open to the public and mostly free of charge.

Bagels & Beans
De Vries Van Stockum includes a perfect spot to sit and relax in between shopping: the shop-in-shop Bagels & Beans. Here you can enjoy fresh bagels and an organic cup of tea or coffee.

History
De Vries Van Stockum has a long history. On the 1st of June 1833 a book- and papershop was opened on the Gortstraat. Residents of The Hague could arrange a subscription to read magazines and newspapers at the shop. In the 19th century, Van Stockum Booksellers was regularly visited by the Royal Family. Van Stockum even managed to have German and French books shipped to The Hague. Over the course of the 20th century, the number of Van Stockum branches grew. De Vries Van Stockum currently has two shops: one in The Hague and one in Leiden.

Accessibility
De Vries Van Stockum is situated in the city centre, which makes it an ideal place to visit when shopping. The bookshop is directly in front of the tram stop for lines 1, 2, 3, 4, 6 and 17, and buses 22 and 24 also stop in front of Van Stockum Booksellers. Train stations The Hague CS and HS are only a 10-minute walk away. The shop is also very well accessible by car. Several parking garages in the city centre are only a short walk away from Van Stockum Booksellers. The closest ones are: Parking Spui, Turfmarkt, Muzenplein, Veerkaden, Pleingarage, Lutherse Burgwal, Grote Markt and Parking Wijkhaven Centrum.