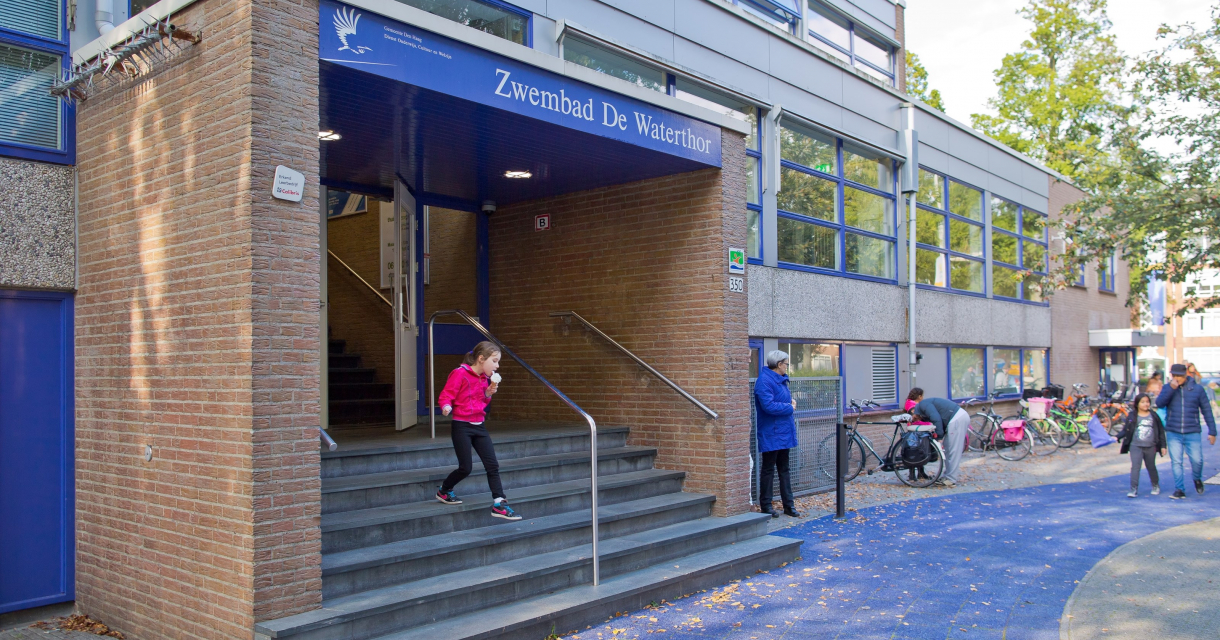 De Waterthor swimming pool in The Hague has three different pools, so you can enjoy your family free time. This swimming pool has a competition pool, but also a toddler pool and a normal swimming pool. De Waterthor is open almost the hole year and you can participate in several activities like aquarobic, teddy bear swimming, recreational swimming or swimming lessons.

Swimming lessons
De Waterhor swimming pool offers children the possibility to get their swimming degree. The swimming lessons are given by the Swimming-ABC method and children from the age of 6 to 16 years are welcome to get lessons at de Waterthor. Even adults are able to get their swimming degree, in the evenings de Waterthor swimming pool offers swimming lessons to adults.

Activities
De Waterthor swimming pool offers you lots of activities. You can get swimming lessons or work on your well-being during a aquarobic or aquaspinning lesson. For the little ones Overbosch swimming pool offers teddy bear swimming. Get your baby water-ready and have some fun in the water. Even for seniors de Waterthor offers an activity to keep in shape, during fifty-fit you can work on your well- being.

Restaurant
De Waterthor swimming pool includes a restaurant. You can enjoy your cup of coffee while the kids are learning to swim. Even after a long day at the pool, you can eat a meal or get a snacks. Relaxing after a sports activity while checking your email on the free Wi-Fi.

Accessibility
De Waterthor swimming pool is easy to reach by car or the public transport system. During the week parking near the swimming pool is payed. So to get to the pool by the public transport system is advised. RandstadRail 3 (De Savornin Lohmanplein) or bus 21 and 23 (Thorbeckelaan/Albardastraat) are only minutes away from the swimming pool.
Check the website of the Municipality of The Hague for the current opening hours.