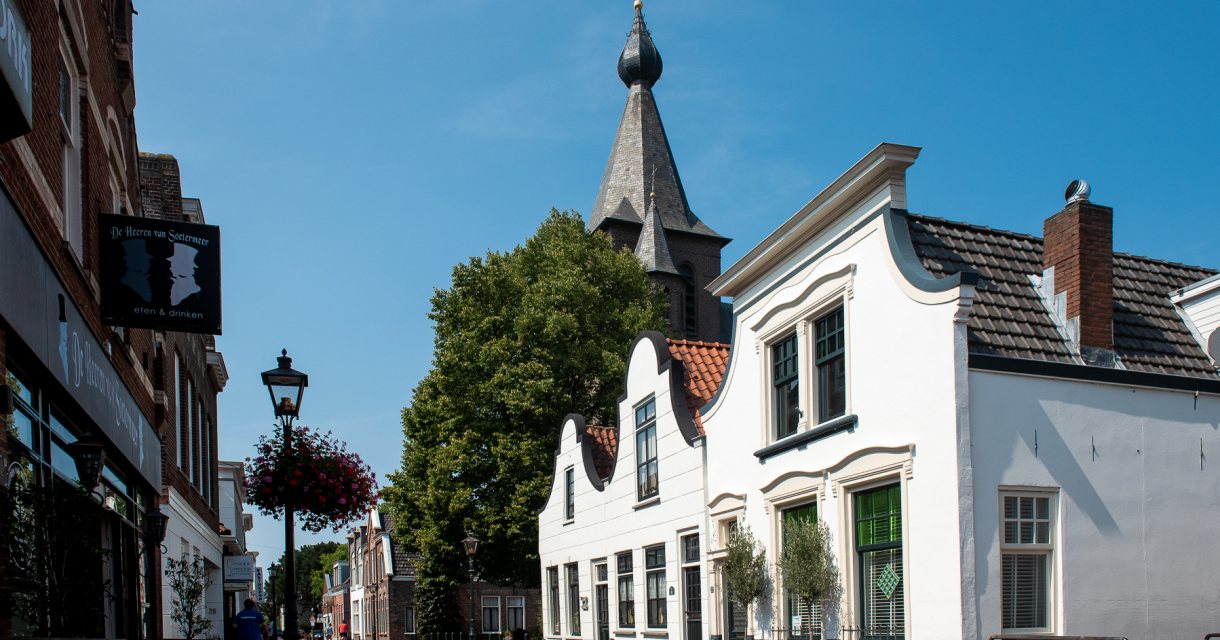 Favourites
Remove
The Dorpsstraat is located in the historic part of Zoetermeer. In addition to a wide range of shops with local and national retailers and many cozy food and drink outlets, you can enjoy several sights of Zoetermeer here.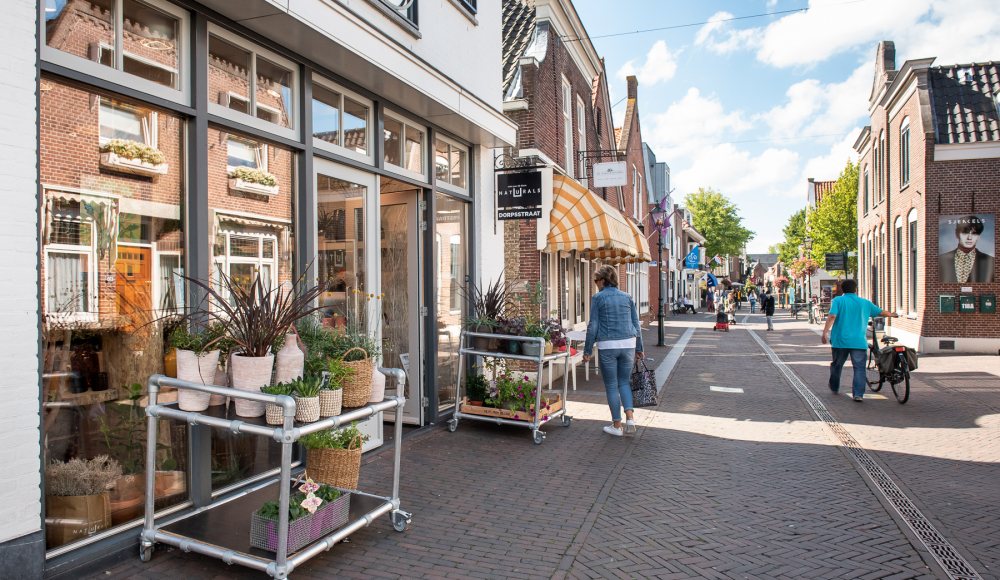 The Dorpsstraat is the place to shop quietly. The presence of local and national retailers, in combination with many specialty stores such as Meat Dailys, Helders Drankenspeciaalzaak, Maison Kelder, ensures a complete shopping experience.
De Oude Kerk, de Nicolaaskerk en de Mormonentempel are three special, religious buildings in the Dorpsstraat. On the edge of the Dorpsstraat is Molen de Hoop. The mill is a characteristic building in Zoetermeer. Molen de Hoop is a cozy store with a wide range of bread and pastry mixes, various baking products, seeds and nuts, of course self-ground flour products and much more. You can also buy various Zoetermeer products such as honey, Geusz beer and Oude Zoetermeer cheese.Op zoek naar wat actie? Bij het DarkPark zijn meerdere escaperooms te vinden. Voor extra beweging kun je de Geocachewandeling 'Missie Zoetermeer lopen', waarmee je via het naastgelegen Wilhelminapark naar het winkelcentrum Stadshart.
Restaurants in Dorpsstraat Zoetermeer
For a snack or drink you can go to the following catering establishments in the Dorpsstraat:
1892 Eten Drinken, Achteraf, Bella Barista, Bella Torino, Bo Ro Kookstudio, Brasserie Oh Die, Café Lautrec, Class by Jofel, DeBakkerswinkel, De Heeren van Soetermeer, De Lekkere Winkel, De Zoetelaar, Di Niente, Dorpseind, El Pueblo, Los Muchachos, Odysseus Palace,Parthenon, Patat More, Restaurant Six5, Selamat Datang,Smaak Vermaaken The Old Blind Mole.
How to reach Zoetermeerse Dorpsstraat
Dorpsstraat Zoetermeer is easiest to reach by car. There is plenty of (free) parking. Do take the blue card with you! You can also take the tram to RandstadRail stop 'Stadhuis' in Zoetermeer and walk to Dorpsstraat from there.
Opening hours
The shops and restaurants in the Dorpsstraat have their own opening hours. Do you want to be sure that you will not be faced with a closed door? Please contact the relevant store first!