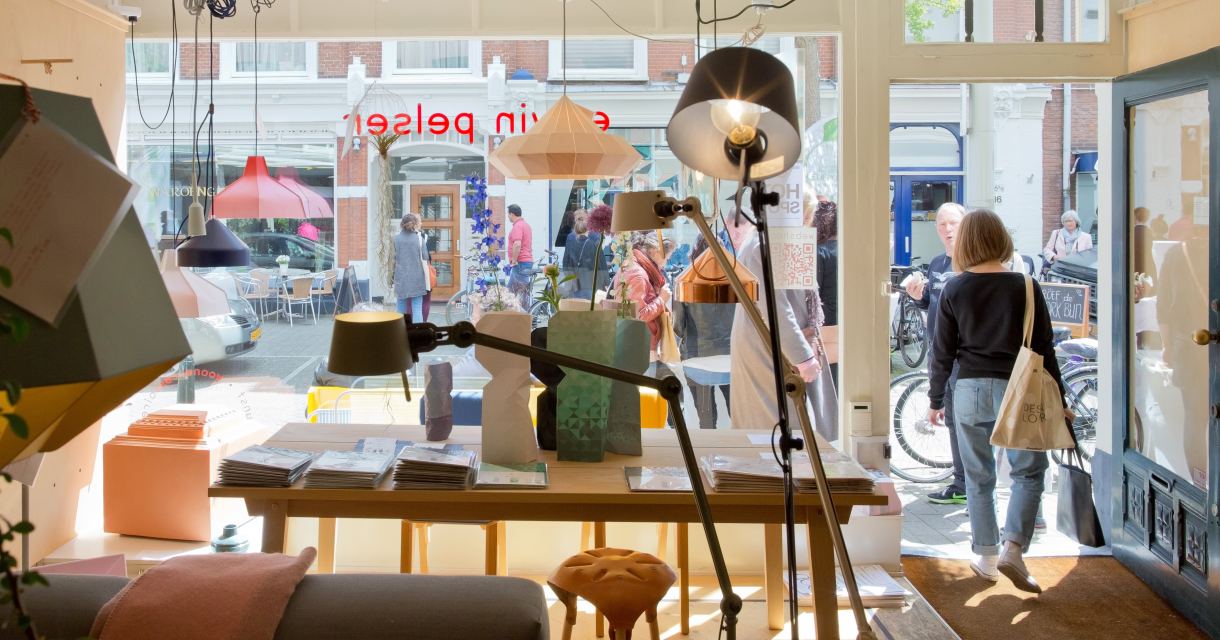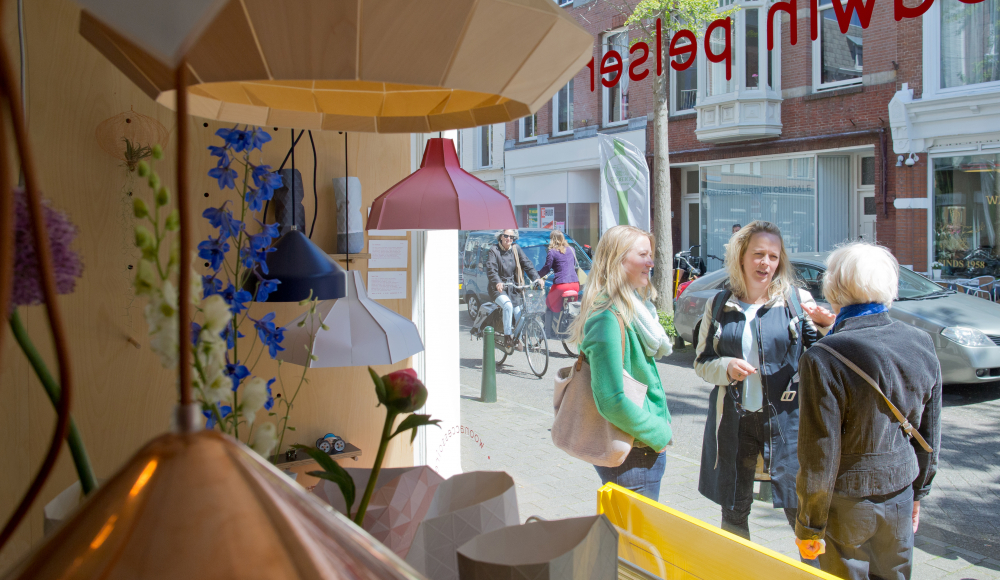 Edwin Pelser's design store can be characterized as a collection of tales. These stories are the manifestations of the vision and believe of designers. Their objects are innovative but respect traditions and harmony between nature and mankind. This harmony can be seen in the collection: the atmosphere encourages people to think about important things. The designer wants to share the reasons and the process how an object is made, which can give a good insight and respect for the products. When the user understands a design object, the ever-lasting connection is made with the item. The whole collection is available online and the majority of it also in the showroom located in the Piet Heinstraat in The Hague.

Store
A living room, where everything is for sale and where creative specialists are eager to help the customer to personalize his/her environment. A table invites you to sit down and enjoy a cup of coffee, watch the interesting presentations and short movies on design. The theme of the backroom is always changing, it is ideal to rent out for meetings or at holiday season you can find a gift store there. The owner Edwin Pelser makes sure that the shop goes beyond selling objects, he presents manifested stories in the form of exquisite design

Edwin Pelser 
After having many different work experiences in the field of design, such as working at the Design Academy in Eindhoven, in the Netherlands Architecture Institute in Rotterdam and in the hospitality industry, Edwin Pelser felt the necessity of combining all this knowledge. In the often gallery-like stores where there is a distance between designer and user, Edwin wanted to create a space that brings them together. Edwin himself is fascinated by every form of design and his aim is to show that design is not only an abstract, narrow concept nor expensive or exclusive, but available for everyone who is open-minded for smart solutions, great ideas and fine details.