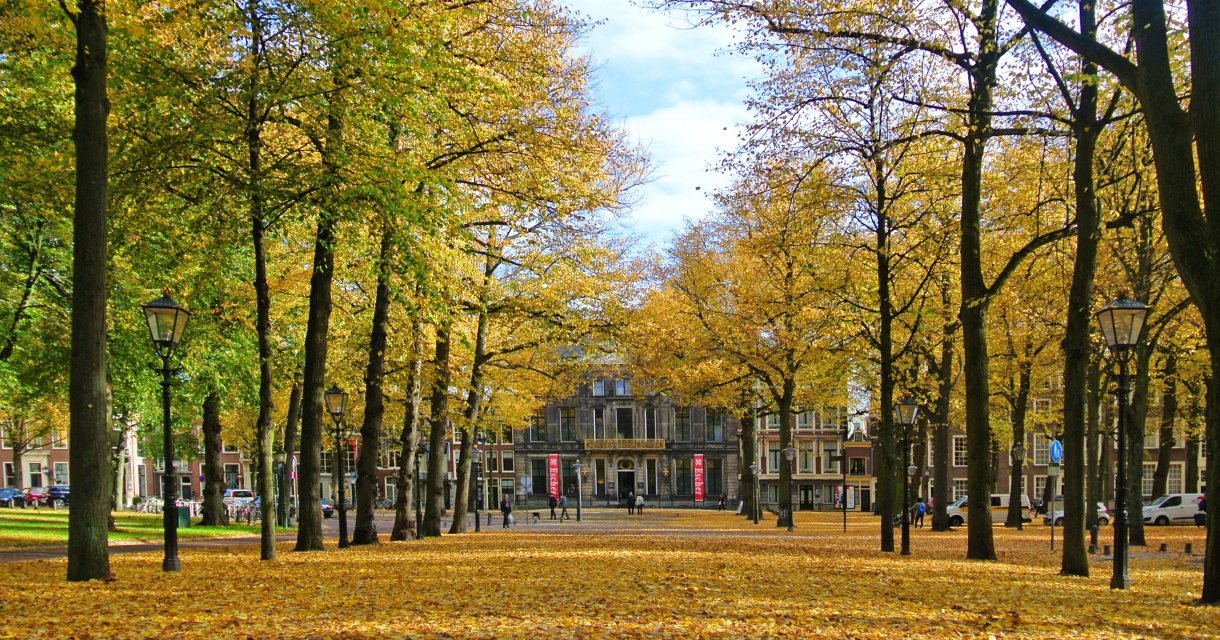 Favourites
Remove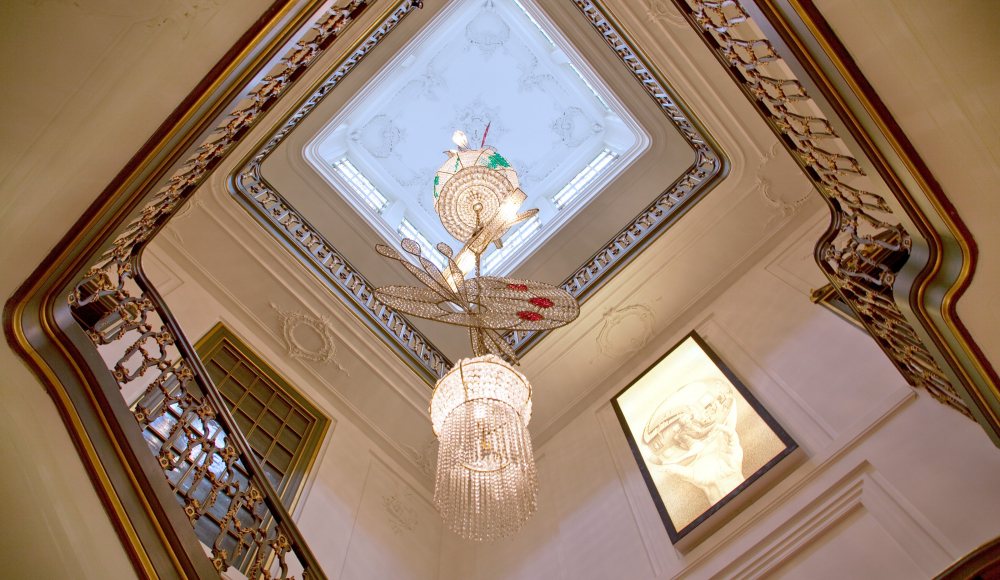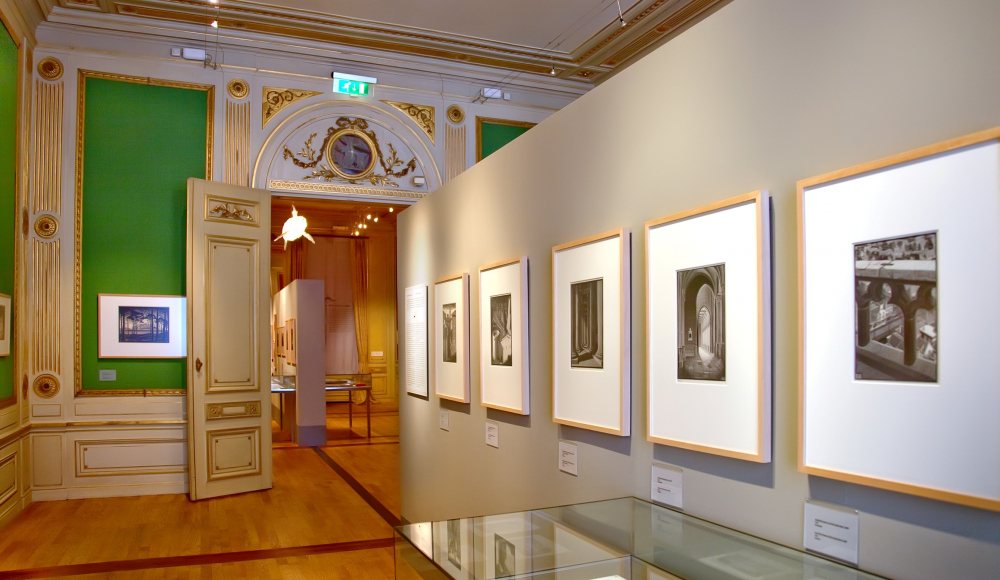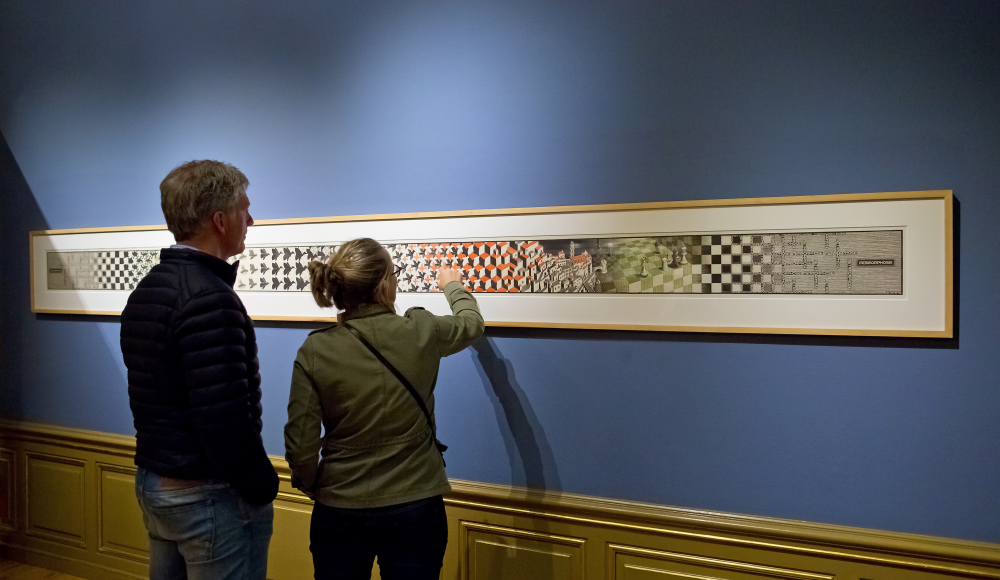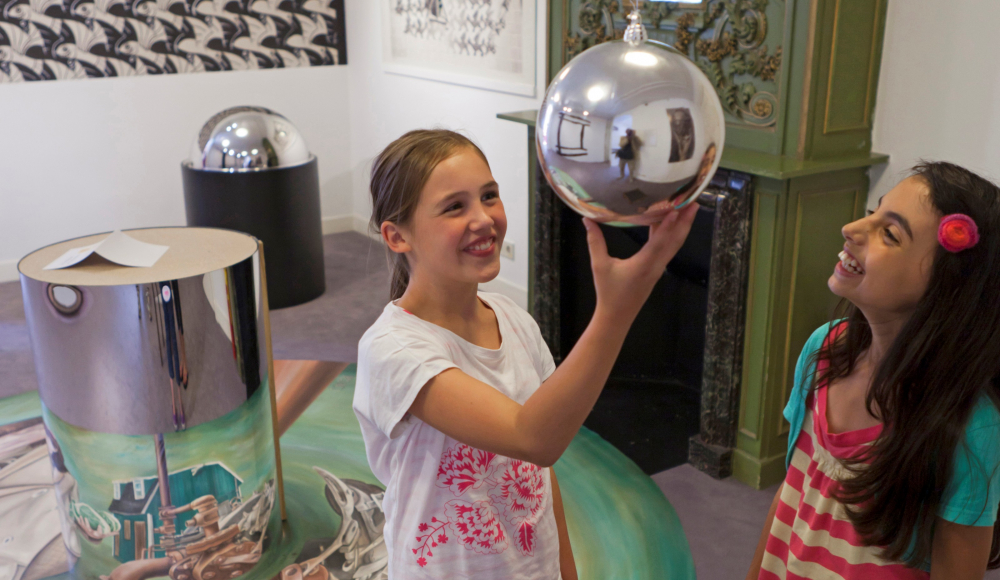 Museum Escher in het Paleis is a permanent exhibition in The Hague dedicated to the world-famous artist M.C. Escher, whose art startled millions of people all over the world. The collection is housed in the former Winter Palace of Queen Mother Emma of the Netherlands.

Maurits Cornelis Escher
Maurits Cornelis Escher, who lived from 1898 to 1972, was a genius at drawing impossible situations. If you take a closer look at his work you realise that Escher's illustrations are mathematical masterpieces of optical illusion. In one of his most famous works, Waterfall, water flows uphill and the towers are put together incongruously. Other works show birds morphing into fish and figures that endlessly walk up and down a staircase in the same courtyard.

Exhibition
The exhibition at Escher in the Palace combines unique works of art with biographical material including photographs, letters, and preliminary sketches. Escher mainly worked with printing techniques such as woodcut, lithography, mezzotint and tessellation. With over 150 prints you can always see the best known works and a changing selection of graphic work and tessellations from the complete works of Maurits C. Escher (1898-1972) at the museum in The Hague. Highlight of the visit and crown on the exhibition is the seven meters long Metamorphosis III. This enormous woodcut and the non-conventional way of displaying it lets the visitor actually experience Escher combining time and space as an organic unity.

Experience the world of Escher
The second floor of the museum has been changed into a special experience for the presentation: In the Eye of Escher. You are able to unravel some of Escher's mysteries like the Impossible Penrose Triangle by constructing one yourself. The extra presentation In the Eye of Escher shows various themes in which Escher was involved, like reflection, perception and perspective. As well as these fun attractions, there are also scavenger hunts for younger children. 

Former palace
The Escher collection is borrowed from the Gemeentemuseum Den Haag. The palace at the beautiful Lange Voorhout in The Hague has been owned by the Dutch Royal Family in the past and it was Queen Emma, great-grandmother of King Willem-Alexander, who bought it in 1896. In the MC Cafe visitors can see what the 19th-century interior looked like. A perfect place for the imaginary to meet the building's rich past. 

MC Cafe
The MC Cafe is a pleasant place to take a break in your museum visit in the former kitchen of Queen Emma. Here, in addition to enjoying the extensive daily selection, you can also reserve a celebrationary high tea. 

Museum shop
The museum shop is located on the ground floor in one of the beautiful rooms of the Palace. Besides exclusive gifts, you can buy a great many Escher mementoes such as books, mugs, T-shirts, cards, jigsaw puzzles, jewellery and posters. 

Directions
Museum Escher in the Palace is located at the Lange Voorhout lane in the city centre of The Hague. The museum is easily reached by car, public transportation and bicycle. From the Utrechtsebaan (A4 and A12) follow signs to 'Centrum'. Parking around the museum is limited, though. You can use Interparking Museumkwartier, or parking Malieveld. From the Central Station in The Hague it's a short, ten-minute walk via Koningskade and Korte Voorhout to the museum. Traveling by tram, you can take tram 15 or 16 (stop Lange Voorhout). Or from Hollands Spoor Tram 16 (halte Korte Voorhout), tram 1 (halte Kneuterdijk).