Favourites
Remove
Experience at Sea is an event agency specialized in organizing business events, team days and bachelor parties on the beach.
Experience at Sea (Beleving aan Zee)
Beleving aan Zee is a lively organisation agency in Scheveningen, The Hague, focusing mainly on company outings. They are available for the total organisation of corporate events, but also for private outings. Beleving aan Zee's various activities are available all year round, both indoors and outdoors. With over 10 years of experience in the industry, the team at Beleving aan Zee is dedicated and invariably committed to creating unique and memorable experiences. Whether it is a corporate outing or business event for 350 people. Or a fun family party of 20 people? Beleving aan Zee is characterised by its flexibility, creativity and personal commitment to all its customers.
Customer and service-oriented
At Beleving aan Zee, they pride themselves on the attention to detail and personal commitment they give to their customers.
Outings Scheveningen The Hague
The main location is Scheveningen, but the organiser operates along the South Holland coast of the Netherlands. The Hague beach area is a perfect place for outings and events of all shapes and sizes in the wider Haaglanden area. The spacious coastal surroundings offer the opportunity to professionally guide large groups. Outings are available on the beaches of Het Zwarte Pad, Scheveningen, Kijkduin, Het Zuiderstrand and Wassenaar, among others.
Company outings in South Holland
Recently, Beleving aan Zee's offer has broadened with some subdivisions. Top activities are now offered at the following beach locations: Beleving Katwijk, Beleving Noordwijk, Beleving Zandvoort, Beleving Kijkduin and Beleving Hoek van Holland. Beleving aan Zee also organises their energisers/icebreakers at various hotels, conference centres and catering establishments. And recently also Expedition RobinZon Indoor on location!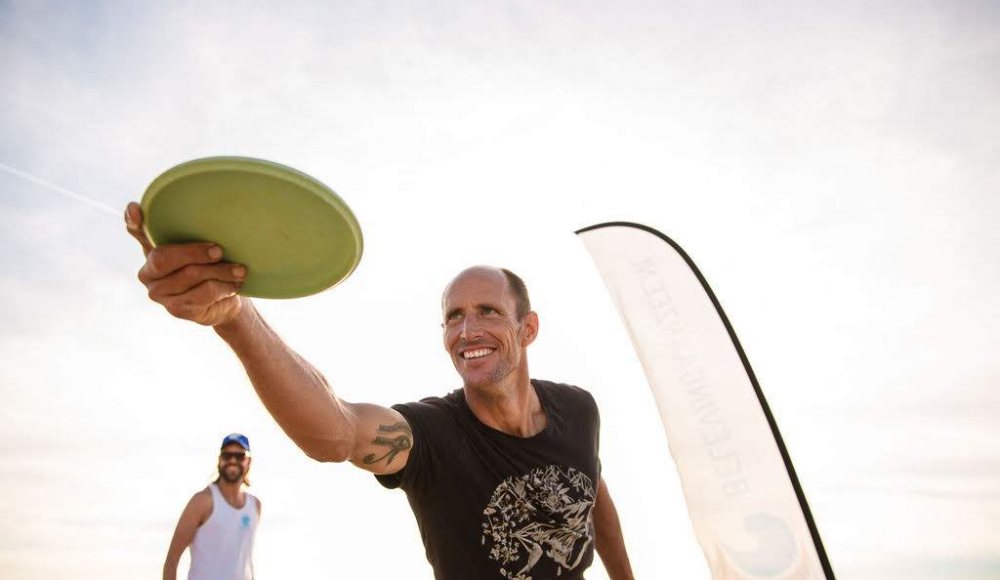 We strive to exceed our customers' expectations and create an event or outing that will be talked about for years to come.
Business event The Hague
With award-winning REstart your Company and Lighthouse Events, the organiser offers a wide range of services for companies. In particular, the development of event concepts, venue selection, catering, entertainment and coordination. Years of experience in organising outings for individuals comes in handy here.
Organising team building
The experienced event planners work closely with clients to understand their specific needs and tailor each event to their individual requirements, concept and/or theme. Through years of experience, Beleving aan Zee has grown into a mature and reliable partner with business solutions. Meanwhile, also in the field of HR through motivation training, team building and coaching.
Original company outing?
Wide range of workshops and active outings for companies including:
Expedition RobinZon - Company outing full of hardship and trials. Both teamwork, concentration, communication and stamina are crucial for winning. Thrills & fun during this unforgettable outing.*
Escape the Beach - Popular escapegame by the sea. Large groups of people can simultaneously take part in this spectacular and original outing. Everyone in the team must do their bit to solve puzzles and riddles*
Playing Who is the Jellyfish - 'Who is the Mole? Fun as a company outing, bachelor party or team outing. During this company outing, you and your team members will be taken on an exciting quest for the jellyfish*

*The instructors are fluent in Dutch and English. The range of outings is available in Dutch, English and German. Suitable for large groups.
In short, choose Beleving aan Zee for company outings, business events, team outings, team building, family days, an anniversary, New Year's reception, sports activities for primary school pupils, an introduction week for schools, painting and graffiti workshops, bachelor parties, staff outings, a company festival, energisers and more.
Corporate social responsibility
Reduce your company's carbon footprint. For every outing booked, a tree is planted in the Netherlands and Bolivia and a percentage is donated to charity. Check out various sustainable, carbon-neutral, ocean clean-up and green outings on Expedition North Sea.
Client portfolio
Beleving aan Zee has an extensive and impressive client portfolio. Including the central government, Rijkswaterstaat, Police Haaglanden, Municipality of The Hague, Eurojust, HTM, T-Mobile, KPN, Aegon, Shell, ING, Unilever, Stichting Giving Back, Afas Circustheater, Iff, LUMC, ESA, holland.com, ANWB, CBS, ACM, secondary and primary education Winford, and more.
Contact Beleving aan Zee
For information or to make an appointment, please contact the head office in Scheveningen, The Hague. By phone on 070 - 221 0359 or online belevingaanzee.nl