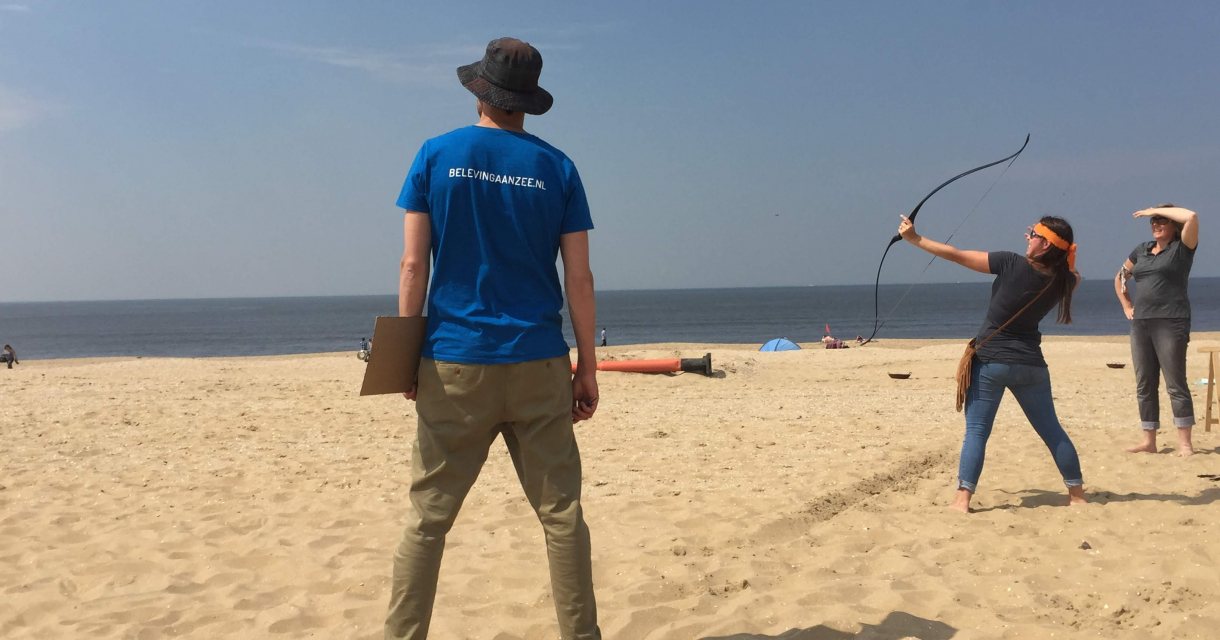 Favourites
Remove
Experience at Sea is an event agency specialized in organizing business events, team days and bachelor parties on the beach.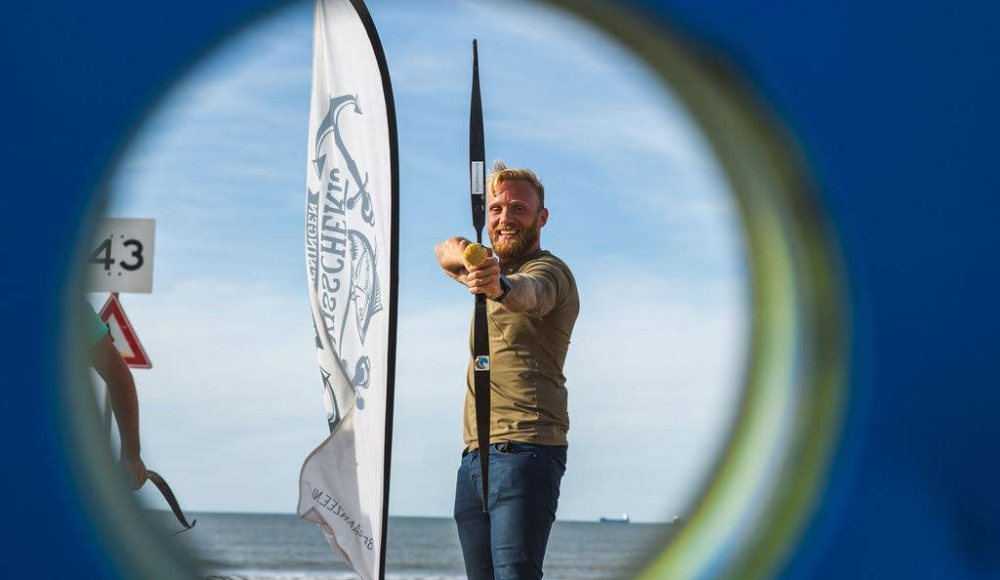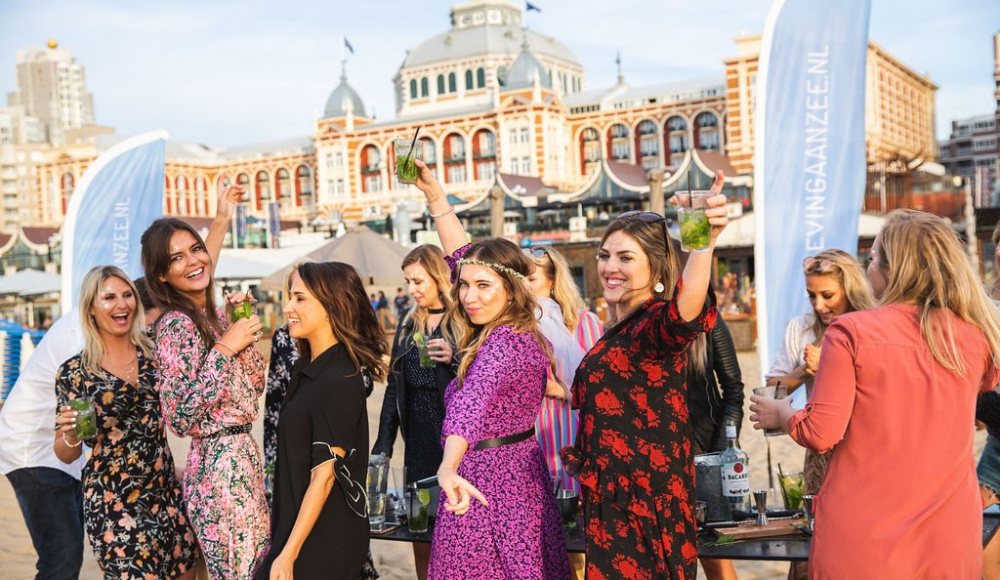 Experience at Sea
They happily facilitate several kinds of festivals for companies and organizations, sports days for schools and a variety of festivities for students. They offer various activities and workshops full of teambuilding elements and provide professional guidance and support during these activities. They are based in Scheveningen and organise most events on or around the beach area of The Hague, but since the activities are mobile they can be set them up at any location along the shore of South-Holland. They offer a complete day out, including food and drinks. Fun is guaranteed!
A selection out of all the activities that are offered:
Expedition RobinSun - If you have seen the famous television show, you will know that it is full of challenges and tests! You compete in teams for the title - which of you are the true survivors? Teamwork, concentration, communication and endurance are crucial in order to win the expedition. After a series of trials the battle ends in a grand finale!
Escape The Beach - During Escape The Beach you enter a local Scheveningen family feud. There is a battle going on over fishing rights in the North Sea. Which family (which team) is the fastest and smartest in solving the riddles and challenges that stand between you and the fishing rights for generations to come? Safeguard your family's income for future generations and collect all the necessary tips and bribes in order to bribe the judge. Through various mental and physical challenges you are tested as a family. Make sure you finish your bribery strategy within 1.5 hours and put everything at stake in the final power challenge in front of the judge. Meet the dark side of Scheveningen...
Cocktail Shaking - Shake it, shake it! Catch up with your friends or colleagues during this fun, laidback and educational cocktail workshop. A professional bartender teaches you how to use shakers, muddlers and bar spoons to mix up the perfect cocktail. And most importantly perhaps: at the end of the workshop you can enjoy your self-made cocktails together!
Who is the Jellyfish? - Following the popular television programme 'Who is the Mole' (Wie is de Mol) Experience at Sea offers Who is the Jellyfish, an exciting game in which several challenging assignments are carried out in teams while at the same time the Jellyfish is being hunted. By being inventive, stress resistant, smart, insightful, gutsy and above all a good judge of character, you might be able to crack the game! Collaboration and trust are crucial in order to carry out the assignments, but with the presence of the Jellyfish -a saboteur- in the group, this is not easy. Are you able to unmask the Jellyfish?
Painting - In this relaxed and casual workshop you learn various painting skills and techniques. The artistic coach guides you while you sketch and shape your design into a piece of art. She teaches you how to mix the basic colours into the colours you wish to use and how to make your painting come alive. They provide all the materials you need, such as paint, brushes, a canvas and art books for inspiration. Of course you can take your masterpiece home so that you can enjoy your seaside experience a little longer!
Sherlock - There has been a murder! If you've ever played the traditional board game Cluedo, you know the participants of this game need to figure out where, by whom and with what weapon the murder has been committed. Experience at Sea transformed this board game into Sherlock: an activity with a beach twist in which collaboration, communication and tactical play are key. During Sherlock you try to find the right who-with what-where combination with your team. You do this by gathering information from your opponents. Are you the one who solves the riddle?
Experience Scheveningen - During this walking tour, a guide from Experience at Sea shows you around Old Scheveningen. Our guide fills you in on all the facts and figures that are worth knowing about this historical town. With its long fishing history, there are a lot of fun facts to share about Scheveningen. You will pass a local fishmonger along the way, where you can enjoy a delicacy typical to Scheveningen. It's up to you where you start and finish the tour.
Archery Tag - Archery Tag is played with a real bow and arrows topped with a soft foam tip. It is a fun and exciting activity in which your team has the task of eliminating your opponent. After a warm welcome, you'll receive instructions about the game and a crash course in how to use the bow and arrow. The group is split in half and the two groups compete against each other on 'the battlefield' in rounds of 8 minutes. The instructor keeps the score for each round as we work towards the Grand Final!