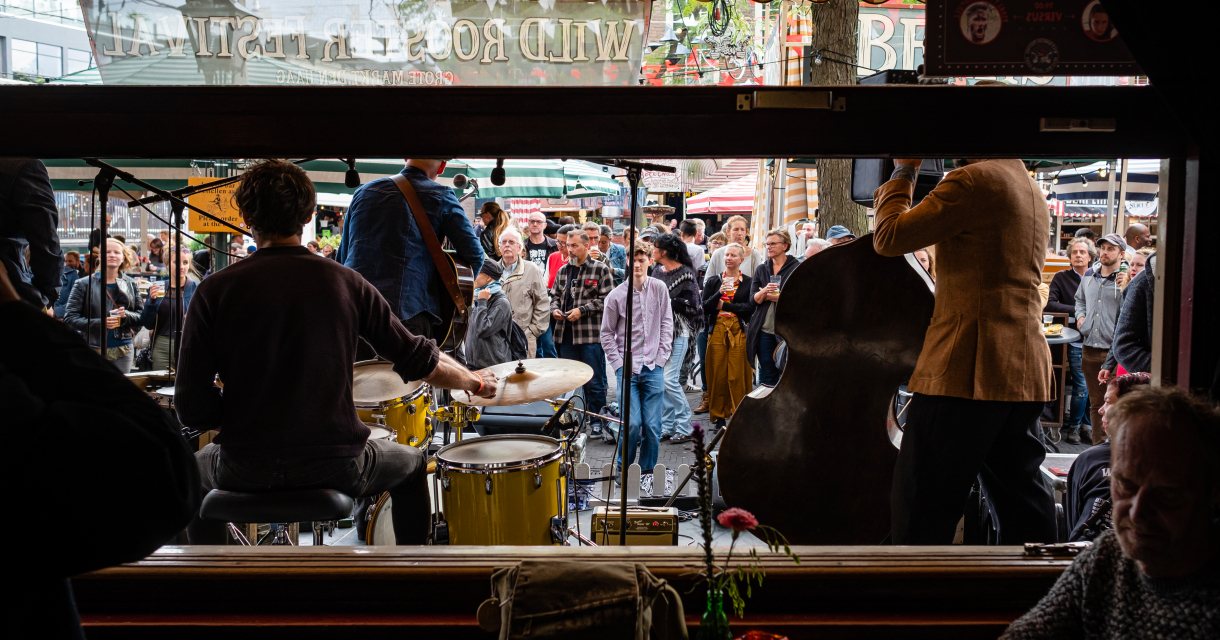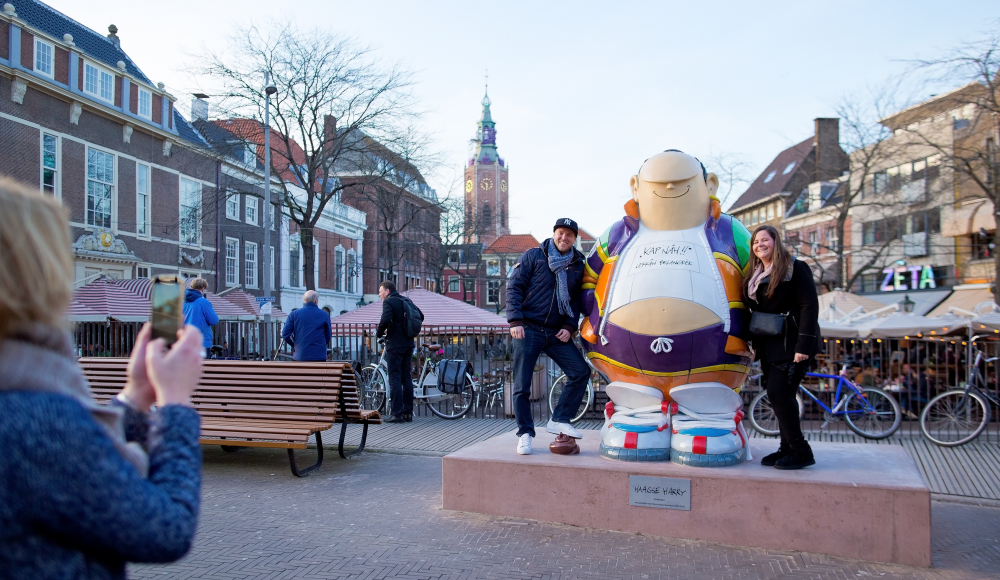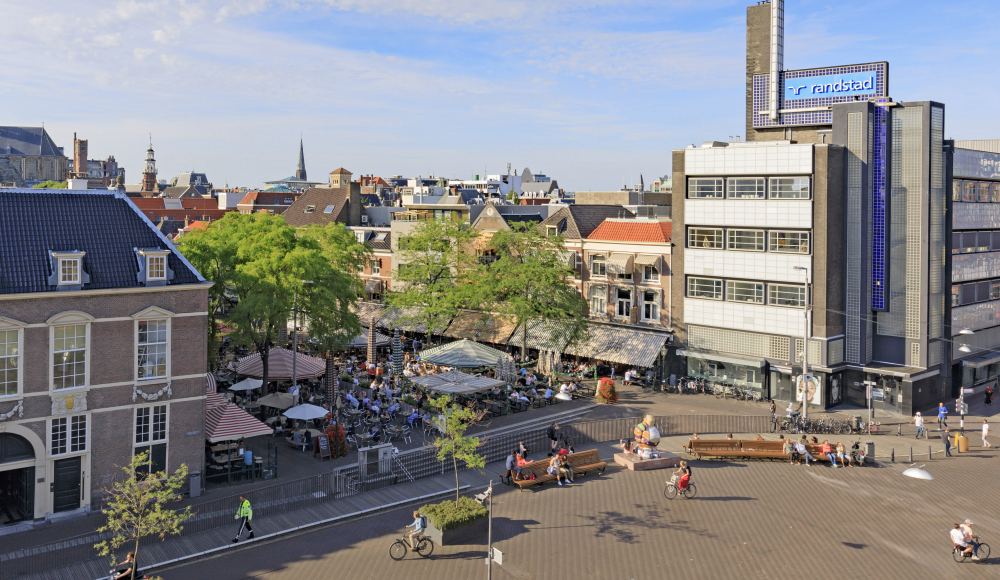 The Grote Markt in the city centre of The Hague is a former market square surrounded by bars and clubs. On the Grote Markt (literally 'Main Market') the atmosphere is welcoming and the crowd is mainly creative, alternative and bohemian. From early in the morning, until late at night you'll find people having a good time here. Throughout the year there are lots of activities taking place in the middle of the square.

The place to be when the sun goes down 
The Grote Markt is the place to be when the sun goes down. The compact square boasts an active nightlife scene and comes alive in the evening when its bars and restaurants fill the place with tables and chairs. With the bars in the square being in such close proximity, bar hopping is a popular activity.

Popdistrict
The Grote Markt is the epicentre of The Hague's popular music scene. The area surrounding the historic market place is known as 'Popdistrict' where local bars and clubs work together with the nearby pop venue Paard van Troje to programme live music throughout the year. Grote Markt also serves as a home base for the intimate music venue SuperMarkt and several festivals. 

Haagse Harry statue 
A statue of the iconic comic book figure Haagse Harry adorns the Grote Markt. Haagse Harry is the popular Dutch comic book series created by Marnix Rueb in which the main character speaks a phonetic Hague dialect. With his local Hague dialect and a particular sense of humour, Haagse Harry became the most famous 'Haganees' in the Netherlands. Marnix Rueb, the creator and mastermind behind the Haagse Harry comic book figure, died in October 2014.

Accessibility
The Hague city centre is easy to reach by car, public transport and bike. Grote Markt can be accessed via the tram tunnel on various trams from Central Station. Grote Markt is a fifteen-minute walk from The Hague Central Station or Station Hollands Spoor. As an alternative to parking under Grote Marktstraat, you can also leave your car at Spui, Centrum and Turfmarkt car parks. You will also find a free secure bicycle parking facility in Grote Marktstraat.