Groupactivities in The Hague
Every day there are plenty of fun excursions to do in The Hague. Sail through the canals of The Hague, experience political The Hague up close or discover the hidden places in the city center. Are you coming with a (large) group, are you organizing a company outing or bachelor party? No problem! There is plenty to do in The Hague, Scheveningen, Kijkduin or in the region. You are guaranteed to see the city with different eyes. It will be a perfect day out!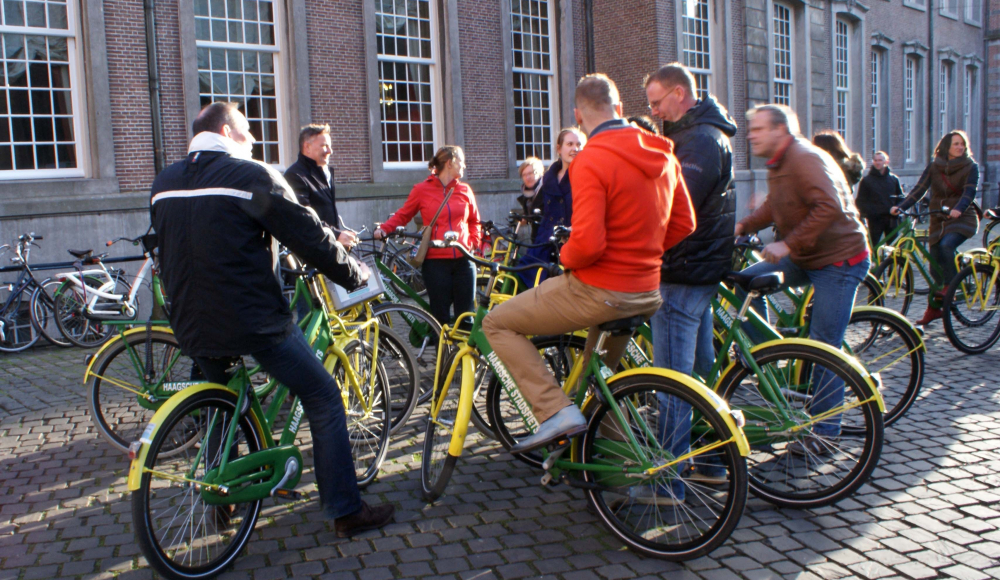 Ben je op zoek naar suggesties of ideeën om een programma samen te stellen, klik hier voor de lijst met bedrijven die je kunt benaderen.
Doe mee met onze enquête en maak kans op een VVV bon van 30 euro
Jij kan ons helpen denhaag.com nóg beter te maken! Daarbij maak je meteen ook kans op één van de vier VVV cadeaubonnen, ter waarde van 30 euro. Zou je 2 minuten van je tijd willen besteden aan het invullen van onze korte vragenlijst? Dan zijn wij jou heel dankbaar!

Naar de vragenlijst