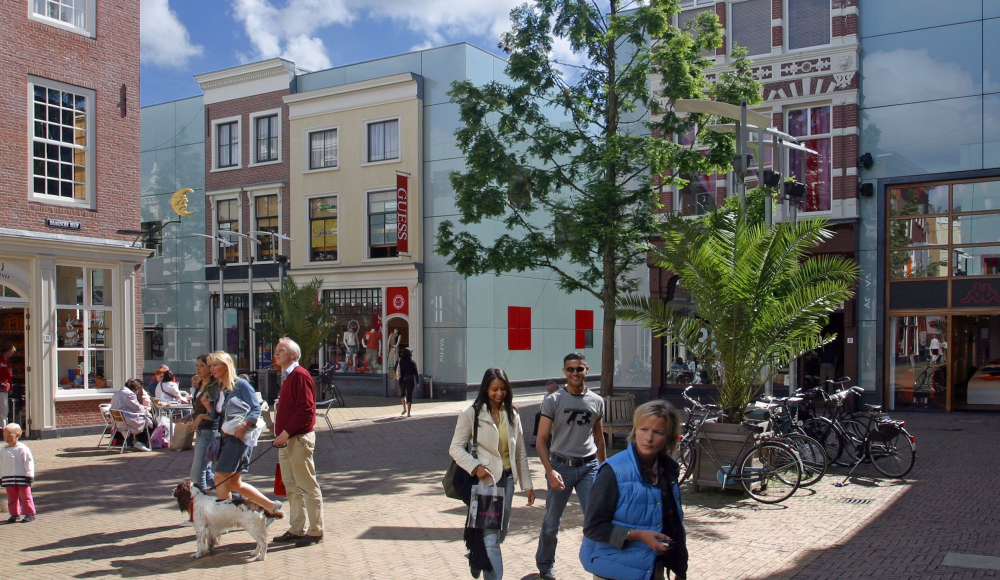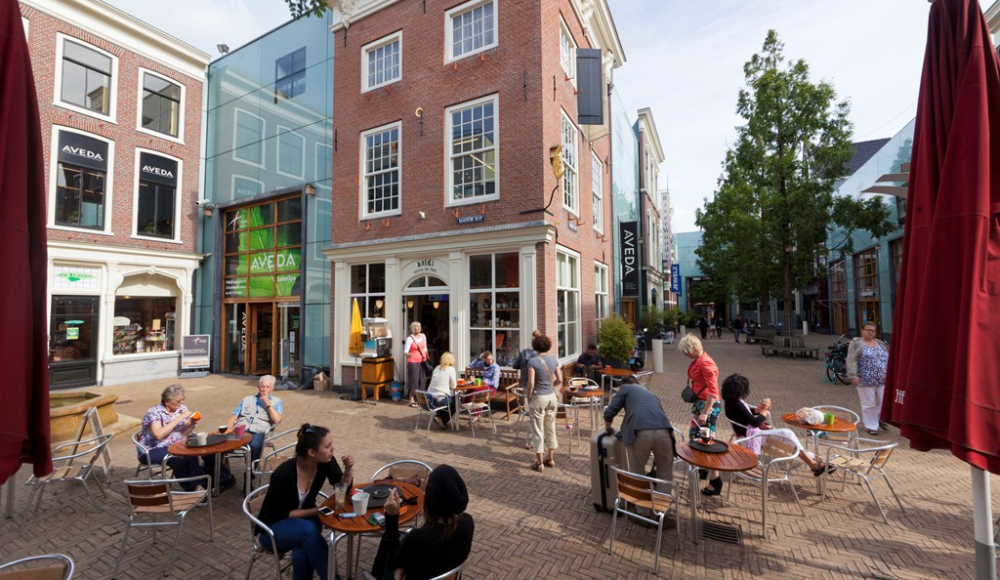 In the middle of The Hague's city centre, secretly hidden away behind the Dagelijkse Groenmarkt, Vlamingstraat, Venestraat and Nieuwstraat, lies the Haagsche Bluf. A little area with luxury shops full of contrasting architectural styles. Historic material from all over the world was brought in to put the Haagse Bluf together. The clothes shops and specialty shops are established in beautiful historic buildings with replica gables, copied from listed buildings in The Hague and Delft.

The selection of stores in Haagsche Bluf
As soon as you step through one of the four entrances to Haagsche Bluf, you immediately forget that you are in the middle of the bustling centre of The Hague. You encounter a large variety of stores in an ambiance quite different than what you see in many other shopping areas. Here you won't find the standard range, but mainly unique and one-brand-stores in ladies, men and children clothing, accessories, interior design, personal care and kitchen needs.

Directions
The Haagsche Bluf shopping area is accessible from Venestraat, Nieuwstraat, Dagelijkse Groenmarkt and Vlamingstraat. Several parking facilities are located a short distance from Haagsche Bluf, including Torengarage, Lutherse Burgwal, Grote Markt and City Parking De Laan parking garages. In addition, various trams stop in the centre of The Hague within walking distance of Haagsche Bluf. They can be boarded from The Hague Central Station and Station Hollands Spoor.