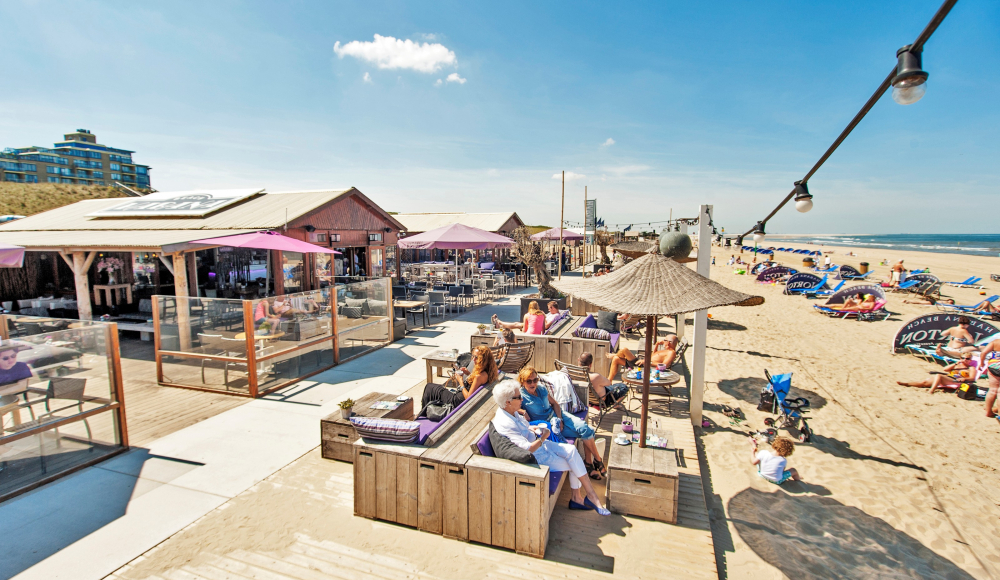 Habana Beach is located at the most attractive and sunniest spot in the seaside resort of Kijkduin. Large purple lounge cushions and plenty of lounge sofas make Habana Beach the perfect beach pavilion for enjoying the sun. The purple colours and natural elements make this beachclub, which is located at the end of the boulevard, easy to recognise.

Wide selection of dishes 
Habana Beach offers a wide selection of dishes, well filled rolls, fresh pastas and vegetarian burgers are also available. You can also enjoy a delicious breakfast here with yoghurts and toasted sandwiches or just choose the standard breakfast buffet. The decision to start or end your day on the beach here is an easy one!

Getting there
Kijkduin is easy to reach using various transport options. From the motorway, exit Den Haag Zuid is a short distance from the resort. Kijkduin offers free parking everywhere, which makes the resort the perfect beach location to visit by car. The resort is also easy to reach by public transport: buses 23 and 24 travel to Kijkduin.