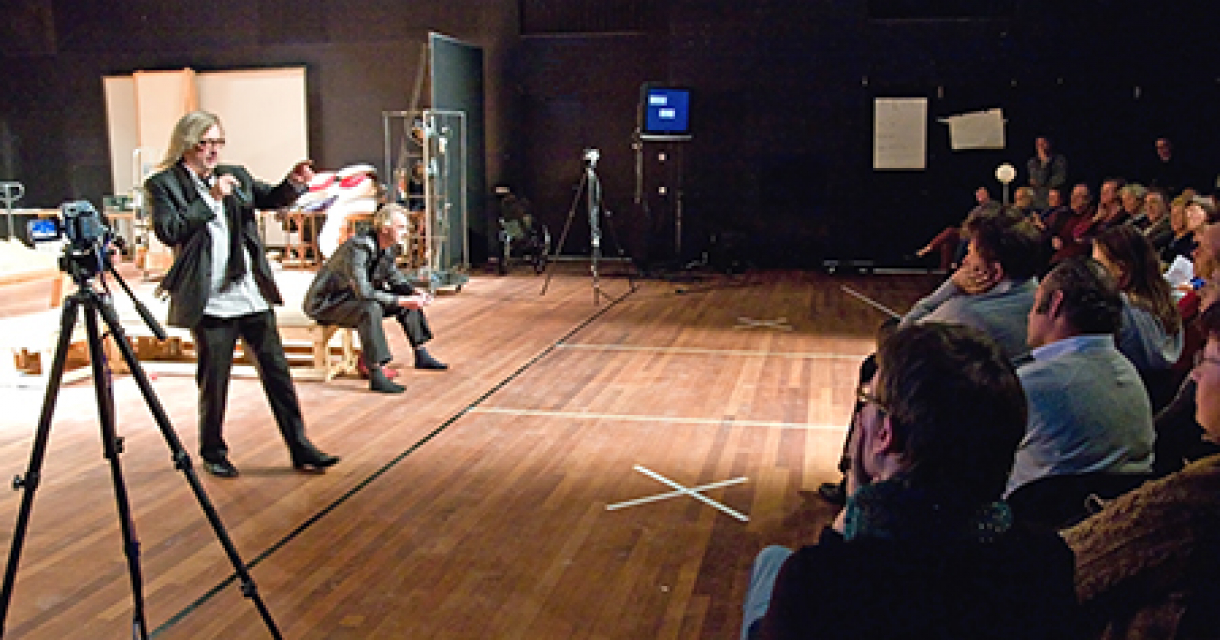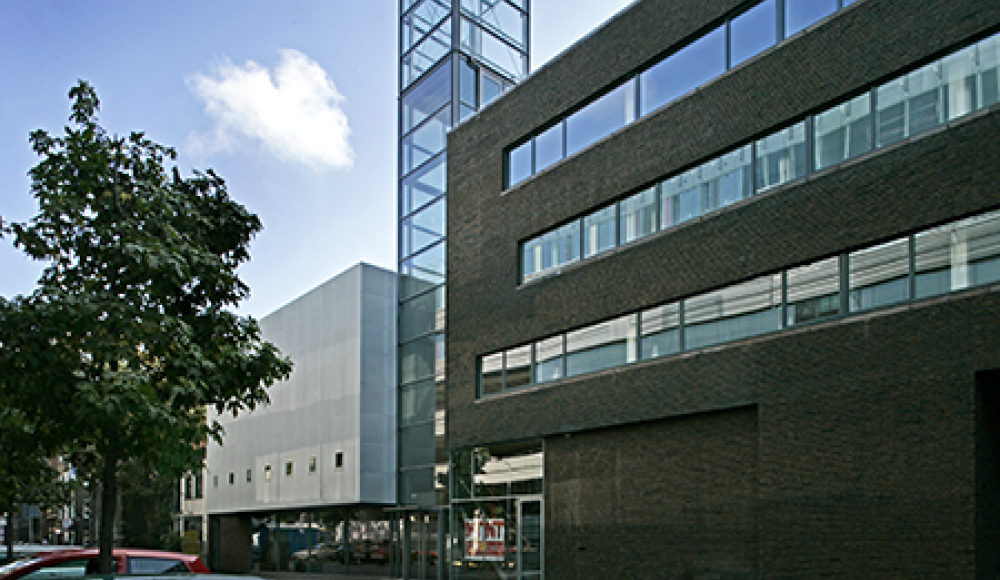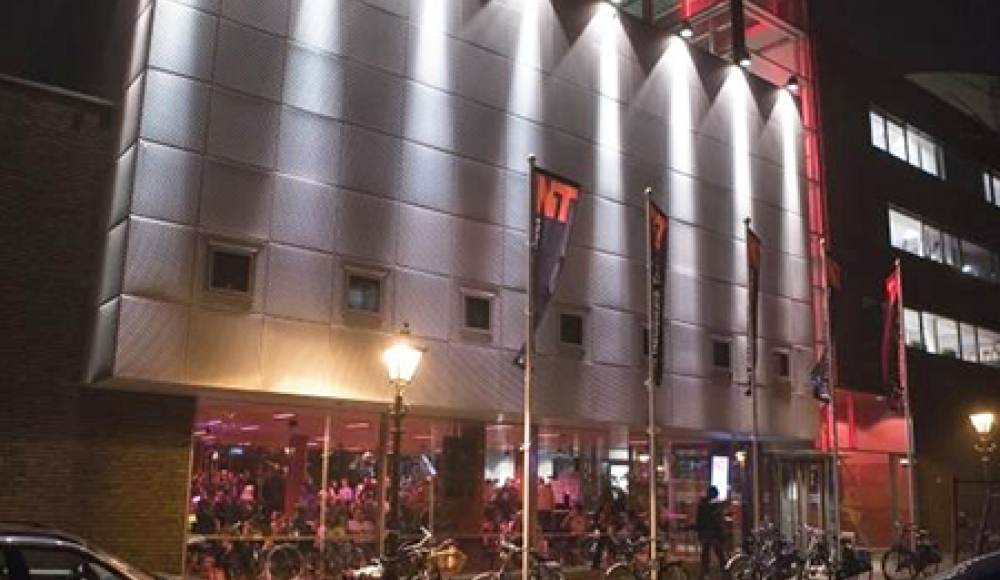 The National Theatre - Studios, located directly behind the Koninklijke Schouwburg, is home to the National Theatre of The Hague.
The building
Is a building where there are not only stage performances, but there is also room for special projects and activities by other artists. The National Theatre – Studios could otherwise be known as the own stage of the National Theatre and a meeting place for great admirers of the theatre world. Open house, matinees and exhibitions are organised here and the building is available as a venue for the Crossing Border Festival.
Lobby
The National Theatre – Studios has a beautiful entrance. The audience has discovered this lobby as a place to relax after a performance. There is the opportunity to catch up, have a drink and perhaps meet the actors.
The company: The National Theatre
The National Theatre was created due to the transformation of The Hague Comedy. The theatre company De Haagse Comedie was founded in 1947 by Cees Laseur. In the second half of the twentieth century, The Hague Comedy, together with the Nederlandse comedie (Dutch Comedy), were the leading companies in Dutch theatre. 
The Hague Comedy became the in-house resident theatre production of the Schouwburg. The so-called 'Hague style' was cultivated here, a characteristic acting style. Many well-known actors have played in association with The Hague Comedy, such as Anne Wil Blankers, Ko van Dijk and Paul Steenbergen. In 1988, the Hague Comedy resigned and the theatre was transformed into the National Theatre.
The National Theater is currently one of the largest theatre companies in the Netherlands with a permanent club. The range of plays varies from classics from the world repertoire to premieres of contemporary pieces. The most important play area is that of the theatre district The Hague, better known as Koninklijke Schouwburg and its own National Theater Studios, which is located directly behind the Koninklijke Schouwburg.