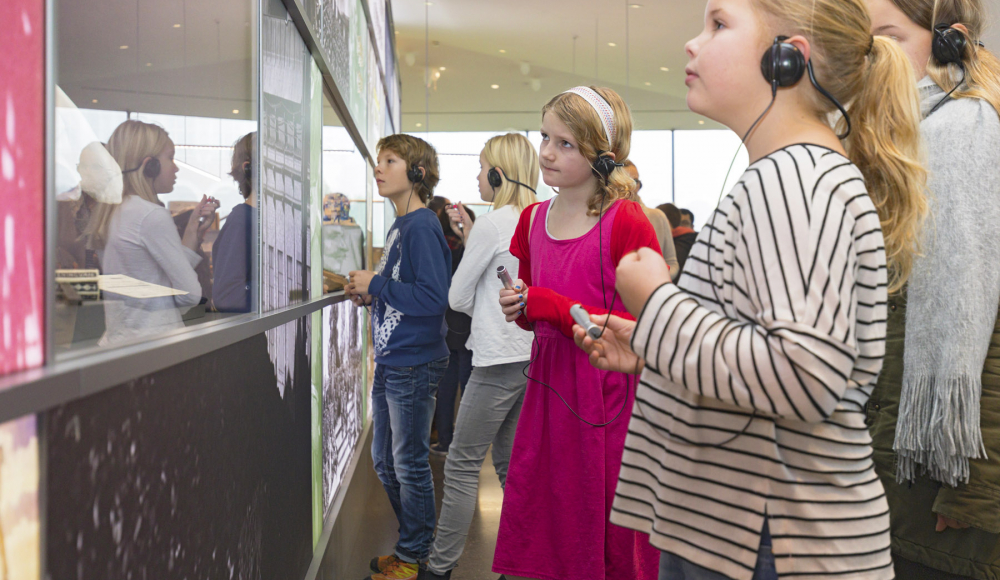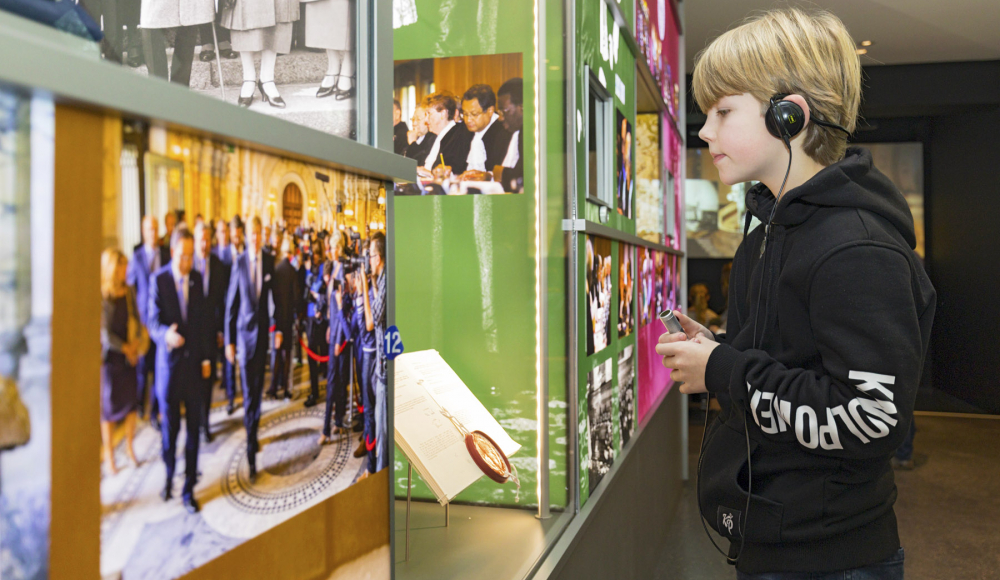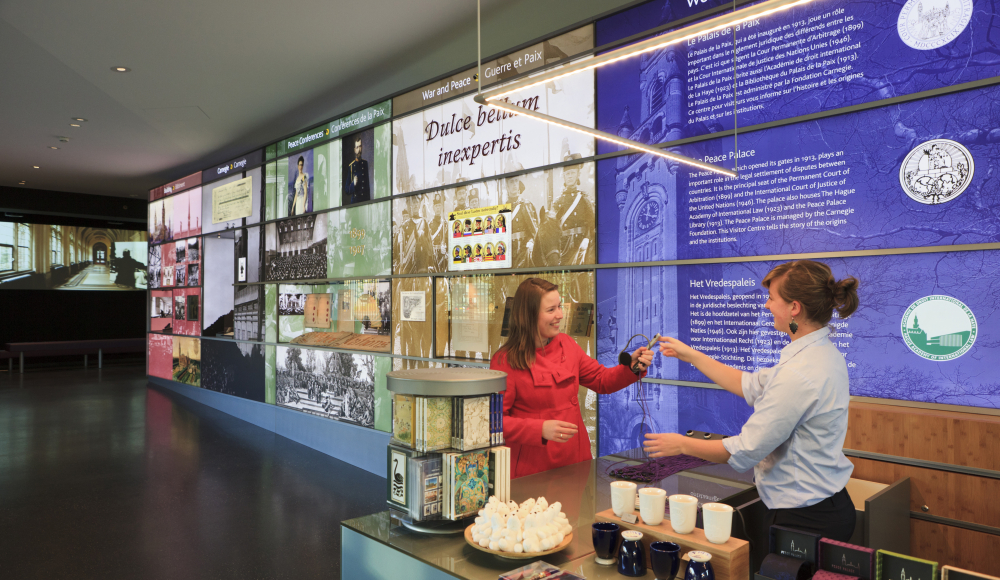 Imagine you have a tree house in the backyard and one day your sister and her friends are sitting in your tree house. What would you do? In the Peace Palace in The Hague, judges solve these kinds of problems, but then between countries themselves. Every day they work for peace and the prevention of war. But how do you ensure fewer problems and more peace in the world? What do judges do and what can you do if you don't agree with something? Maarten & Irene take you into the world of peace and justice with the new audio tour for children in the visitor center of the Peace Palace. Discover together how to take each other into account and how to resolve a quarrel between people or between countries. Even Maarten and Irene themselves sometimes have to do their best to keep the peace...
Opening Hours & Reservations
The opening hours of the Spring/Summer 2022 Visitor Center are as follows:
The Visitors Center is open Friday to Sunday from 12:00 PM to 5:00 PM. A visit to the Visitors Center is free. A donation is highly appreciated.
If you would like to combine your visit to the Visitors Center with a tour, click here for more information.
The maximum capacity of the visitor center is 70 people. This can lead to a queue on certain days or times, keep this in mind and check the website of the Peace Palace beforehand.
Do you want to book a tour? You can choose from these options:
Garden tour, a tour of the garden takes about 60 minutes and costs € 9.00. Children up to and including 8 years old can join for free (with a maximum of 2 children per adult). Unfortunately, this tour is not accessible for wheelchairs or walkers due to the many steps in the garden. The official language is Dutch. Entrance is only possible on presentation of a valid passport or EU ID card/driver's license.
Around the Palace, during a walk through the historic gardens surrounding the Peace Palace you will get a good idea of ​​the various buildings on the site, their special architecture and the way in which they relate to each other and the garden. Book 'Around Palace' for this tour. Before the tour starts, you'll listen to an audio tour in the Visitors Center as an introduction. A ticket for this guided tour costs € 12.50. Children under 8 years old can join for free. This tour takes place around the palace,the palace self is not visited. The duration of the walk is approximately 50 to 60 minutes, while the visit to the Visitors Center takes 30 to 40 minutes. The gardens are not accessible for wheelchairs or scooters.