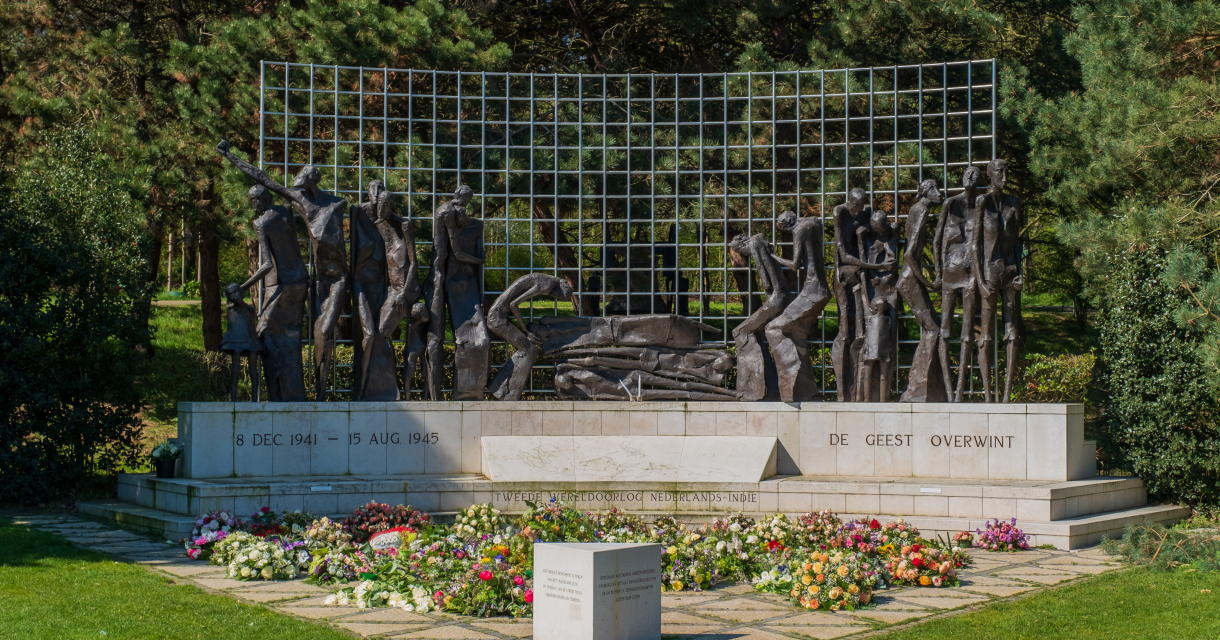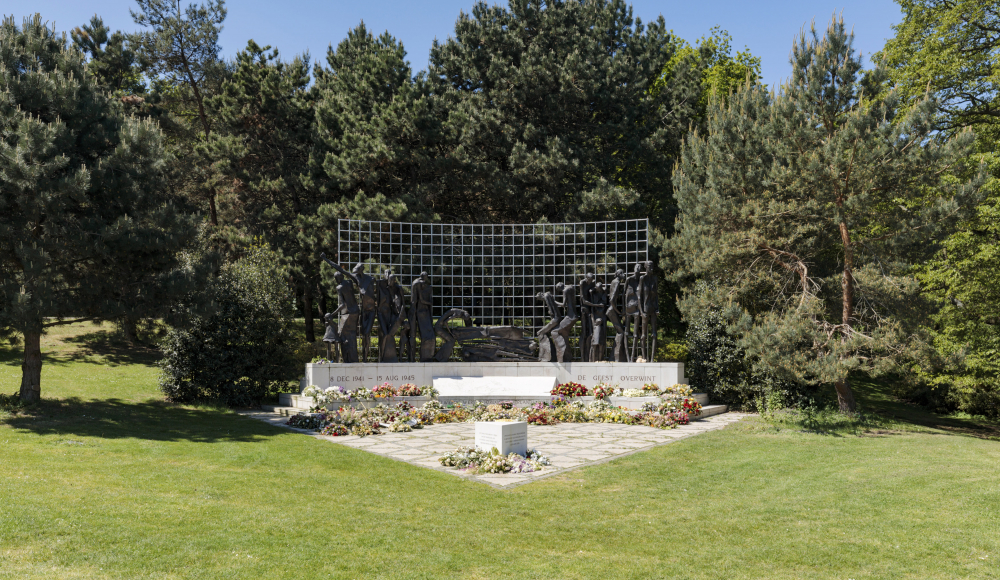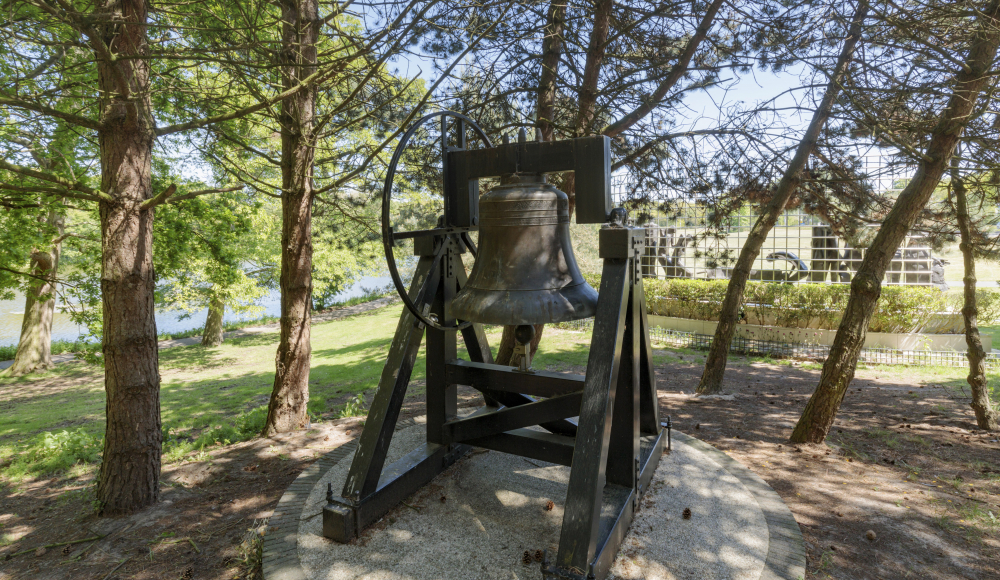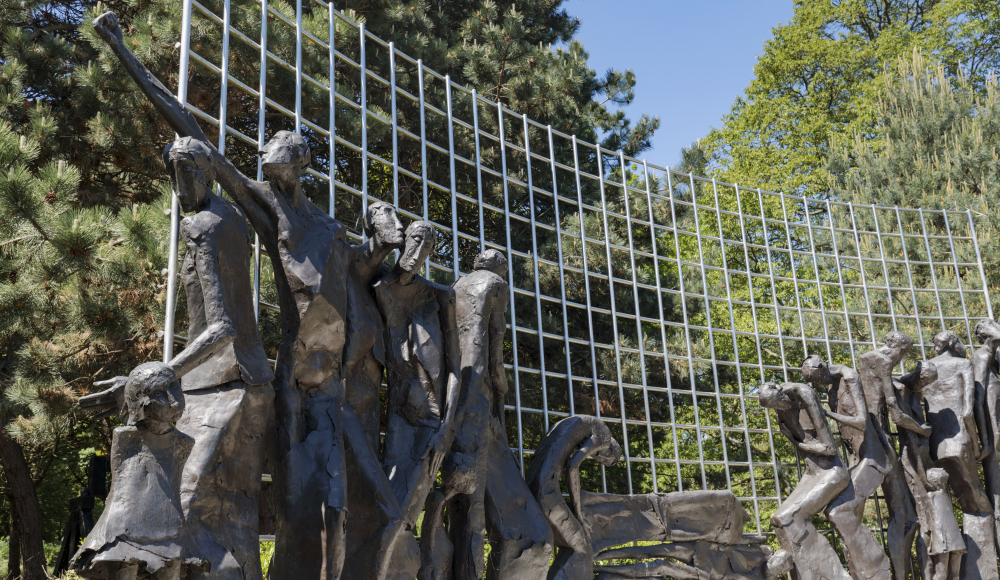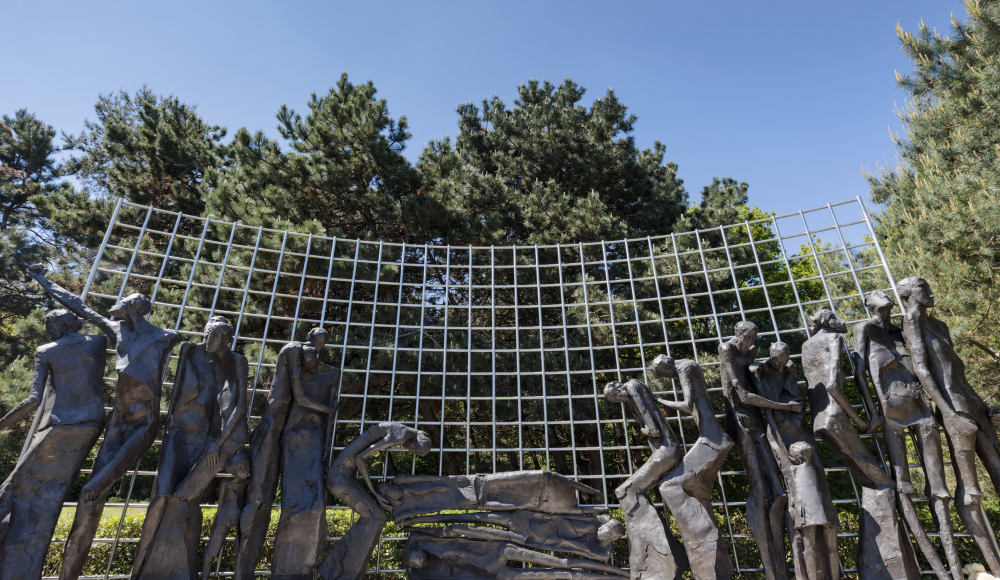 The Indies Monument commemorates all Dutch citizens and military personnel who feel victim to the Japanese occupation of the former Dutch Indies during World War II (1941-1945). They died in battle, in the camps or during forced labour.

The monument consists of seventeen bronze figures surrounding a bier in front of a tall cloth or fence. The figures represent the many faces of suffering: pain, despair and resistance. On the bier in the centre lies death, flanked on the left and right by mourning female figures. The figures on the edges refer to the liberation. They have been awakened and are boldly headed for the future with their heads high and fists clenched. The map of Indonesia features in the centre. The tall fence symbolizes solidarity to some, to others it represents the enclosure of prisoners. On the left-hand side the monument reads "8 December 1941-15 August 1945". These dates refer to the Dutch declaration of war to Japan and the Japanese capitulation following the American bombardment of the Japanese cities of Hiroshima and Nagasaki.

In 1995, a bell was added to the location of the monument. It is sounded for 30 minutes during the commemoration, somewhat similarly to the sounding of the Bourdon bell during the National Remembrance of the Dead on the Waalsdorpervlakte on May 4.

In 2005, an urn with soil from the Dutch war cemeteries in southeast Asia was installed in a column near the monument.
A small version of the monument was added to miniature city Madurodam in 2005.

Bouquets and flowers can be found at the front of the monument year-round. At the back of the monument, a strip is reserved for spreading the ashes of the deceased.