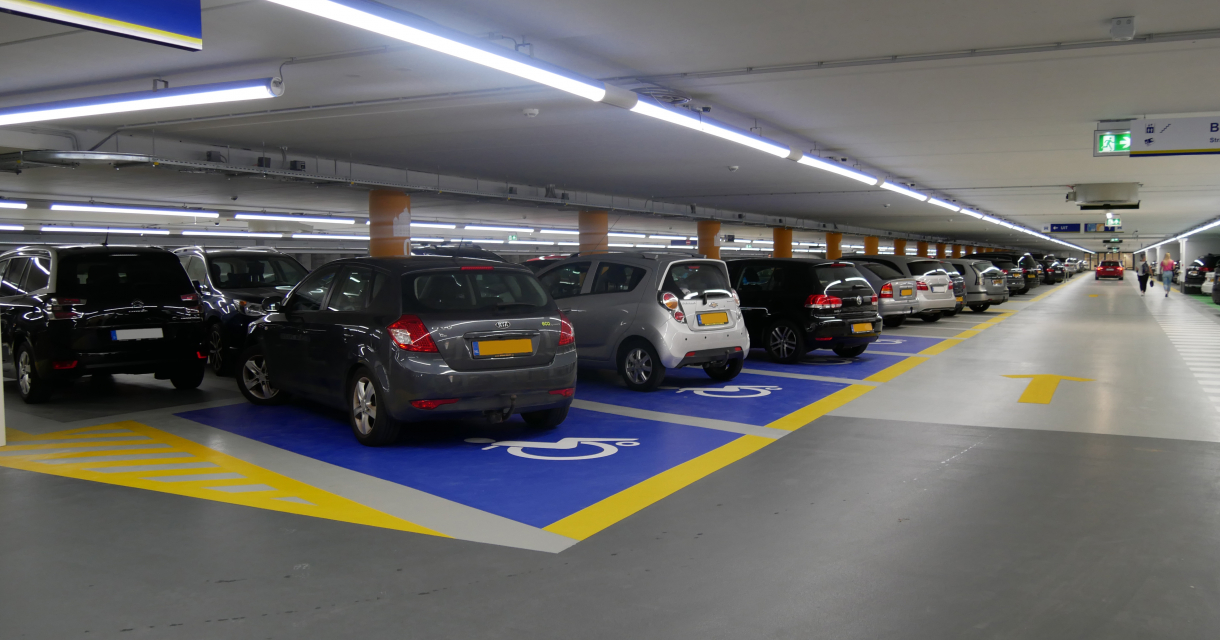 Bookmark
Remove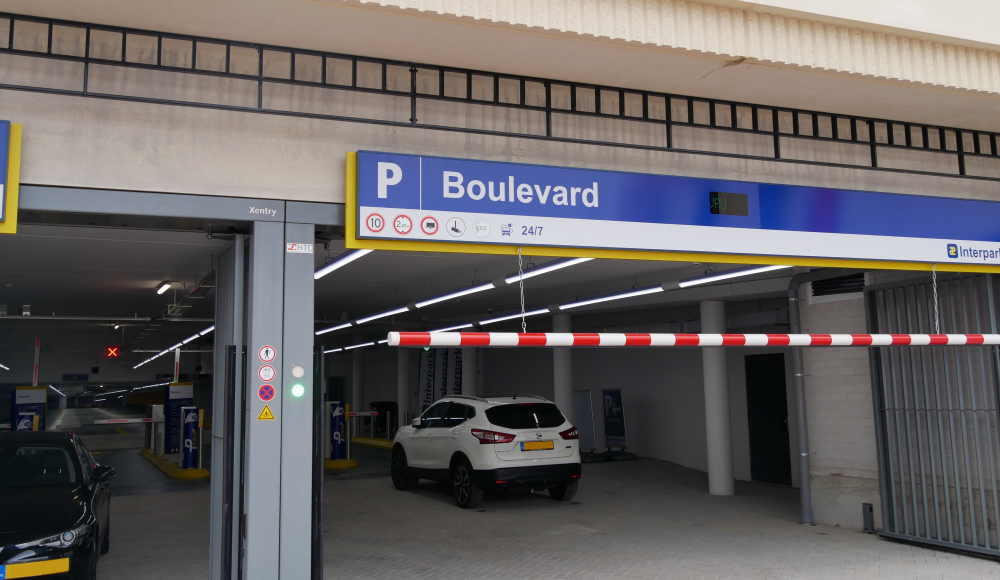 A convenient, comfortable and affordable parking space right on Scheveningen beach: that is what parking garage Boulevard has to offer. The spacious and well-lit car park offers users enormous comfort. Its central location, right on Scheveningen boulevard, means a large number of sights and restaurants are within walking distance. The parking garage is right next to the beach, and is perfect for a walk, at any time of year.
Everything nearby
Broad stairs lead from the car park to the beach, where you can find the best beach pavilions in the summer season. The famous Pier of Scheveningen is only a stone's throw away.
Book online and profit from a discount
When you book a parking space in advance, you profit from a reduced rate at parking garage Boulevard. A whole day's parking starts from €12.50. Entry and exit is based on licence plate recognition, and you can pay in advance with iDeal or credit card – everything is very quick and easy. You can book your parking space online on the Interparking website: www.parkereninscheveningen.nl.
Rates
The regular parking rate (not online) is €1.70 per 30 minutes. A day ticket costs €25. Drivers without a booking but with an A energy label car or a 100% electric vehicle, receive a discount of €0.20 per hour.
Parking capacity
The car park has more than 700 parking spaces, including 14 spacious disabled spaces. There are 25 charging stations for electric cars. The maximum height is 2m.
Accessibility
The entrance of the parking garage is located at Strandweg 179 and is easily accessible from the access roads to Scheveningen beach.