Favourites
Remove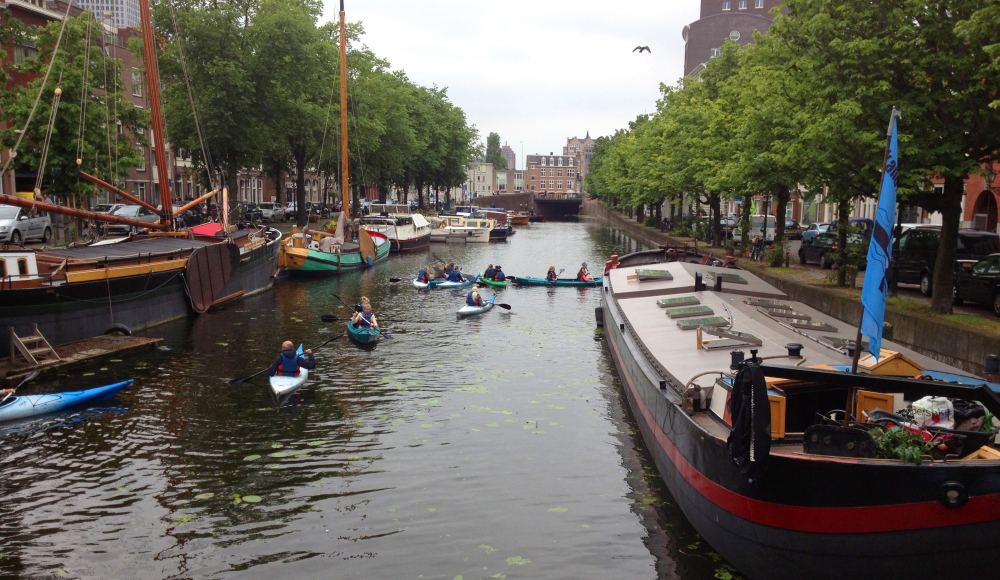 Would you like to explore the canals of The Hague by canoe? It's possible! Discover the city in a different way at Kanoverhuur Den Haag. Hire a canoe here and spend anything from an hour to a day exploring The Hague and its surroundings.
Enjoy the view from the water
Admire the beautiful buildings, architecture and hidden nature that the city has to offer. Visit the studio of Paulus Potter, the house where Spinoza wrote his Ethics and canoe past the Palace Gardens and Royal Stables. Make the trip Delft and back in a one- or two-man canoe and see more of The Hague's surroundings. Tour the city by canoe while enjoying an active day: the canoes await you at Groenewegje.
Location

Bierkade, where
Kanoverhuur Den Haag
 is located, is one of the most beautiful canals in The Hague city centre. When The Hague was not yet a city and beer making was not permitted, the beer was brought in from Delft via de Bierkade in The Hague. Here, it was possible for the beer to be sold by the beer blenders who lived in the Bierkade, the so-called 'bierstekers'. Nowadays, you will find an abundance of eateries and cafés here. Historical buildings, cosy terraces and delicious food make Bierkade the favourite part of The Hague for many connoisseurs.
Directions
Kanoverhuur Den Haag is located at Groenewegje near Stationsweg in the centre of The Hague. The canoe pick-up point is based on the historical ship Hagenaar St Rafaël. You can easily get in and out via a floating jetty. The pick-up point is a five-minute walk from Den Haag Hollands Spoor railway station and ten minutes from Central Station. Various trams and buses also stop in the vicinity. Kanoverhuur Den Haag is also easily accessible by car.