kids passport
Children from 6 to 12 years old can go treasure hunting with their parents / supervisors in the Museum Quarter in The Hague. With the free Museum Quarter kids passport you visit eight cultural institutions to collect stickers and items. As a final gift there is an original hug stork.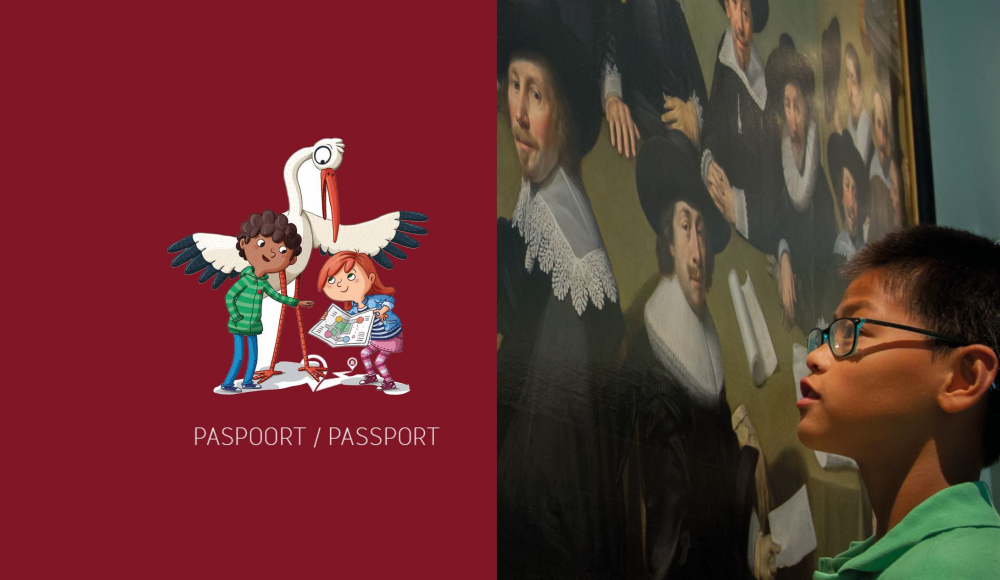 With the free Museumkwartier children's passport you can go to eight institutions in The Hague:
The passport is full of fun, interesting stories. As a young hero, you will discover the hidden treasures of the museums under the guidance of guide stork Cornelis. With the passport in hand, you visit the eight institutions in search of special items.
After each visit you will receive a sticker in the passport and a present. When all eight stickers have been collected, you can pick up a cuddly toy from The Hague Info Store (THIS).
The Museumkwartier children's passport can be collected free of charge from the eight cultural institutions.
Meer over Museumkwartier Den Haag