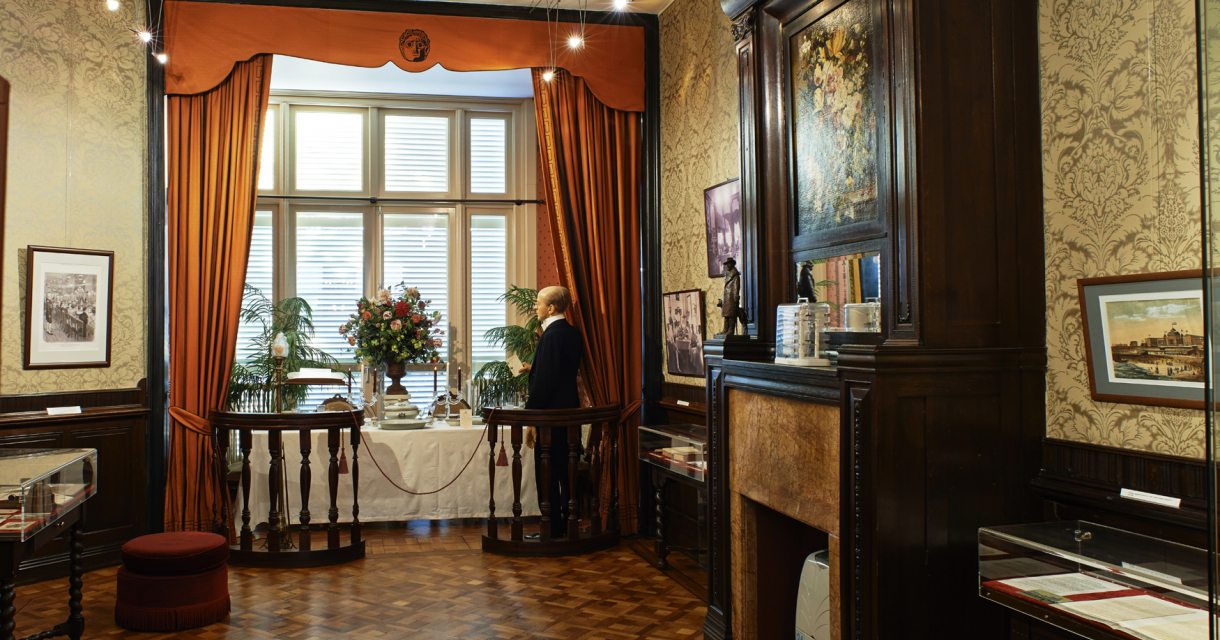 Favourites
Remove
Louis Couperus is considered one of the foremost figures in Dutch literature. This museum in The Hague is devoted to his life and work and aims at promoting interest in Couperus's work in the Netherlands and abroad. The museum has many personal objects from Couperus, including his writing desk and a number of his manuscripts.

Louis Couperus 
Louis Couperus made his name in the Netherlands and in English-speaking countries with his psychological novels such as The Books of the Small Souls, The Hidden Force and Of Old Ppeople and the Things that Pass. His psychological novels has had more success in England and the USA, whereas his historical books were more appreciated by the German speaking public. 

Archipelbuurt
Louis Couperus (1863-1923) was born in the Archipelbuurt, the nineteenth-century city quarter in The Hague. Many of his books are set in this neighbourhood. When he was a boy, he lived on the Nassauplein and he wrote his first novel, Eline Vere, in 1888 while living at Surinamestraat 20. The square in front of the house has had a bronze bust of the writer since 1963.

Louis Couperus Museum 
The Louis Couperus Museum is located on the ground floor of a 19th-century Hague townhouse on the Javastraat in the Archipelbuurt. This house belonged to Albert Vogel (1924-1982), an elocutionist who impersonated Couperus on stage in what he called 'literary one-man shows'. He also published a biography on the author.

Collection 
The first room of the museum displays objects from Couperus's personal life and property, such as his desk and portraits of his relations. All these artefacts are on loan from the Dutch Literary Museum (Letterkundig Museum) in The Hague, which owns the most important collection of Couperiana in the country. This construction guarantees the conservation of unica from Couperus's life.
In the second and garden rooms, the museum organises several yearly exhibitions around various themes from Couperus's work or life. Every exhibition is accompanied by a richly illustrated catalogue which is displayed in the museum in a large page turner, the so-called 'Couperian windmill'.
The Louis Couperus Museum owns a lifesize image of Couperus which was created by the Rotterdam artist Sjoerd Didden. The doll is dressed in a nineteenth century 'costume de soir', a gift from Koninklijke Meddens BV, the genteman's fashion department store where the dandy Couperus used to buy his clothes.

Couperus walks
The Louis Couperus Museum organises short walks along the houses where Couperus or the characters in his novels lived in the neighbourhood of the museum. Depending on the subjects of the various exhibitions, occasional walks can be announced.