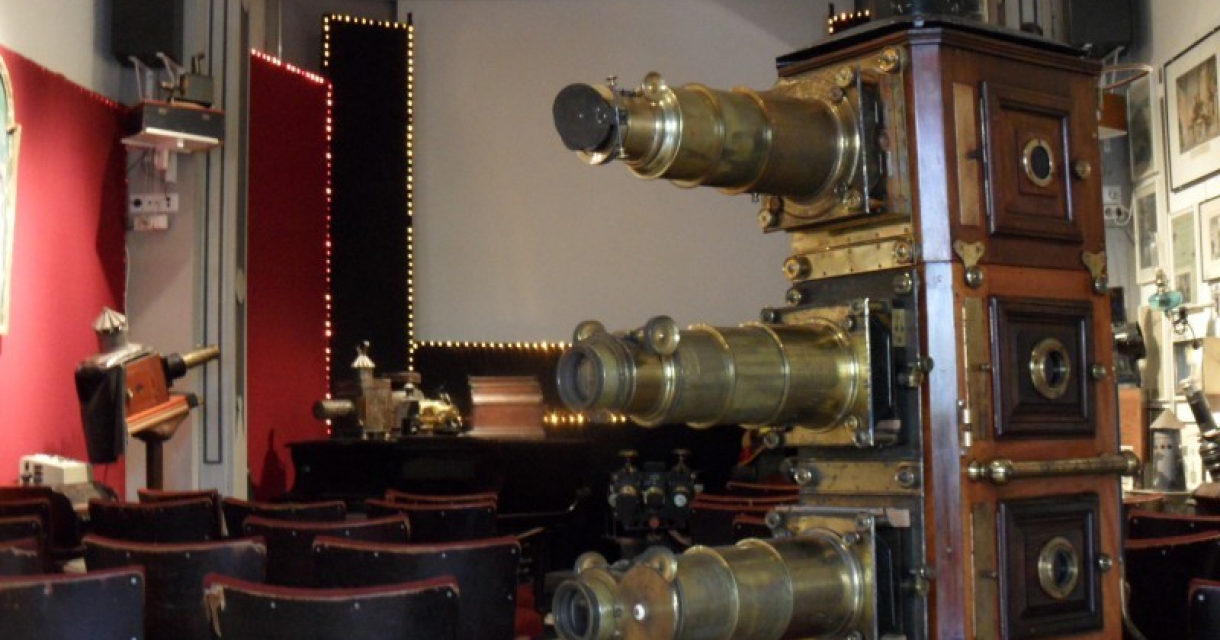 Nico's Magic Lantern Museum stands for a multitude of activities. Just browse around to learn a little more about the history of the magic lanterns.
Before 1997, video images were used to show historical developments for the education of film and theater/media history students at the universities of Amsterdam (UvA) and Leiden. In practice, however, it appears that the students can hardly imagine how multimedia performances were held in the past with the aid of primitive constructions. Nico Brederoo and Henk Boelmans Kranenburg therefore decided to set up a collection in which most of these possibilities can be demonstrated in the old way.
The first magic lantern was purchased for this purpose in June 1997. But much more is needed for the above purpose and the initiators developed themselves as real collectors and literally scoured the city and country. The result is an extensive collection that can be used for many purposes.