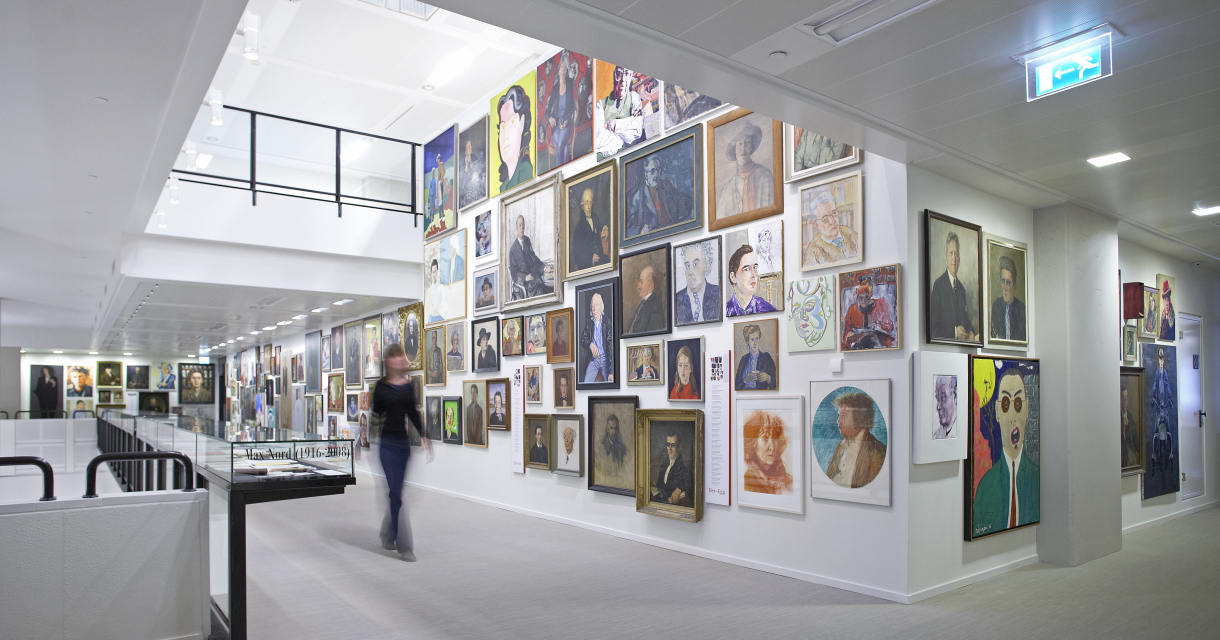 Literatuurmuseum ('Museum of Literature') in The Hague is the foremost institute for Dutch literary heritage, housing the largest, most important collection of documents pertaining to Dutch literature and its authors. 

From love letters to manuscripts 
From love letters to manuscripts, from portraits of authors to illustrations of children's books: everything about the works and lives of Dutch authors can be found in the Museum of Literature. The museum collects, manages and exhibits handwriting, letters, and photos of paintings, illustrations and objects related to literature in the Netherlands dating from 1750. Over 6000 writers are represented in the collection.

The Pantheon
For the first time Dutch and Flemish authors from the Middle Ages to present day can be seen in a single exhibition. The Pantheon pays homage to the literary heritage of the Low Countries. From Erasmus to Vincent van Gogh, from Gerard Reve to Anne Frank. The exhibition brings together highlights of Dutch and Flemish literature in the broadest sense.

National gallery of authors
From Hella S. Haasse to Cees Nooteboom, from Louis Couperus to Judith Herzberg and from De Schoolmeester to Toon Tellegen. Come face to face with Dutch authors from then and now. Widely acclaimed, berated or forgotten. Presented alphabetically by author there are more than 500 portraits. Cheeky, vital and unconventional.

Temporary exhibitions and other activities 
Contemporary authors and current literary topics are subjects of in-depth temporary exhibitions. For anyone with a passion for literature, the Museum of Dutch Literature frequently organises lectures, book readings and other events.

Directions 
The museum is located in the Royal Library building in The Hague. The library complex is situated between Central Station and Utrechtse baan (A12) in The Hague. Travel to The Hague Central Station by train, tram or bus. Then take the side exit at platform 12. Continue walking until you reach the library entrance. The Literature Museum and Children's Book Museum are located on the second floor.