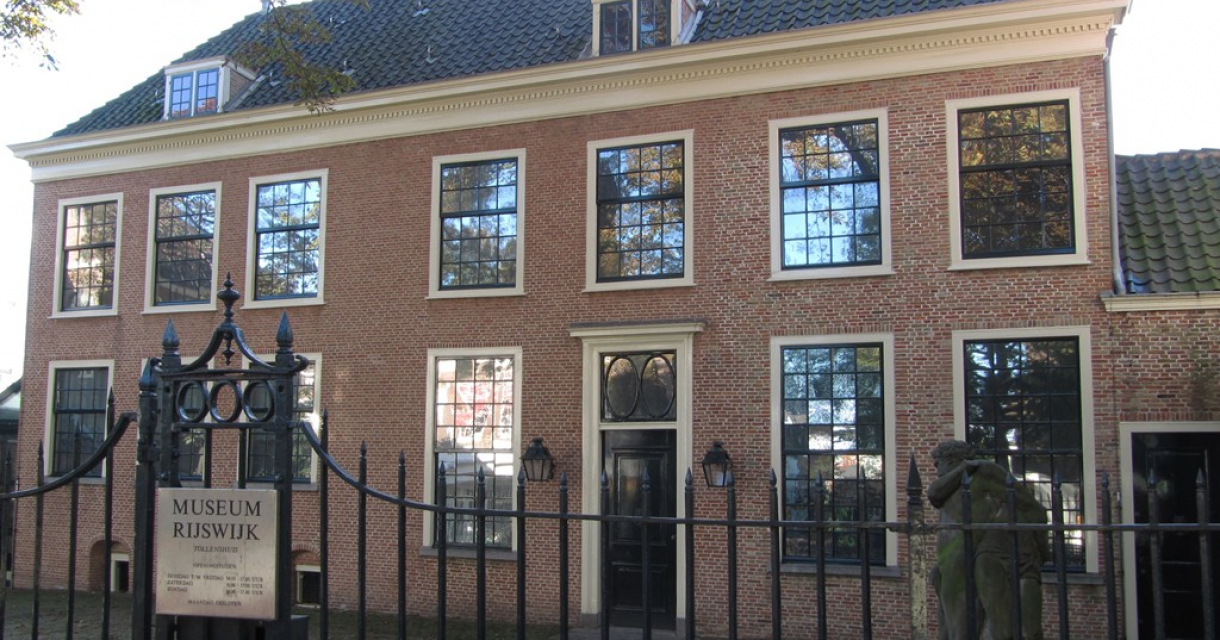 Museum Rijswijk is located in a 17th century mansion and a new wing in the middle of the old center of Rijswijk. The poet Hendrik Tollens (1780-1856) lived in the house, hence the name Tollens House. The museum has an extensive collection of paintings, prints, drawings and photos that have a link with the city of Rijswijk.
Exhibtions
Museum Rijswijk organizes contemporary art exhibitions (paper and textile art) and heritage exhibitions. One year the museum organizes the Textile Biennale, the next year the Paper Biennale. The /DOC is located in the museum, where a lot of information can be found about Rijswijk's cultural heritage, textile and paper art.
Guided tours, lectures and workshops
The museum regularly organizes guided tours, lectures and workshops for young and old and always has an interesting side program around the exhibitions. School classes are received and workshops take place in the Atelier.
Café and banqueting
At Tollens Café, in the beautiful garden and on the two spacious terraces you can enjoy a coffee with the best apple pie in the world and a simple organic lunch. The rooms in the museum are ideal for small conferences, receptions, meetings, lunches and dinners. The Salon in the Tollenshuis is one of the most beautiful wedding locations in Rijswijk.
Shop
The museum shop offers an exclusive collection of cards, pop-up books, jewelery, art books and all kinds of goodies made of paper and textile.
/DOC, Tollens Café & garden and museum shop are accessible without a ticket for the museum.