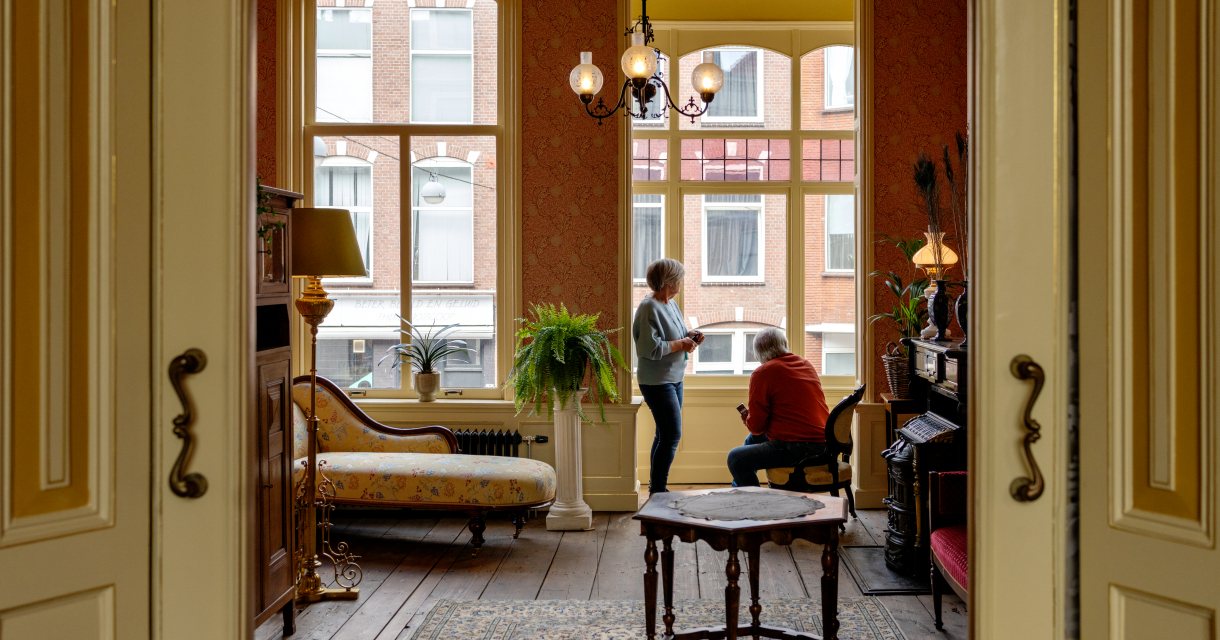 Welcome to Museumhuis De Quack
Come and visit one of the first terraced houses in the Netherlands! It may sound like nothing special, but Quack House is an exception.
It has been extended, modified, rebuilt on numerous occasions. Architect Jan De Quack bought the property in 1902 and extensively renovated it. He had to be creative with his funds and the space available. He set to work immediately, searching for ways of perfecting the finishing touches of his work. And did this in combination with his unconventional vision as an architect and being a man of means. The result was an unusual staircase tower at the rear of the house, a dumb waiter, a living room decorated with gold leaf and beautiful wooden and marbled features.
The Key
If you'd like to come and admire this piece of architecture, then you can borrow the key and explore it by yourself! You can open all the doors and cupboards, sit down in the living room and wait until the staff come and bring you a cup of tea or coffee.
Opening hours 
Museum house De Quack is open to the public for a whole weekend. The opening days are: April 2, May 6 & 7, June 10 & 11, June 18, July 1 & 2, September 9 & 10, September 23 & 24, October 7 & 8, November 11 & 12, December 9 & 10.