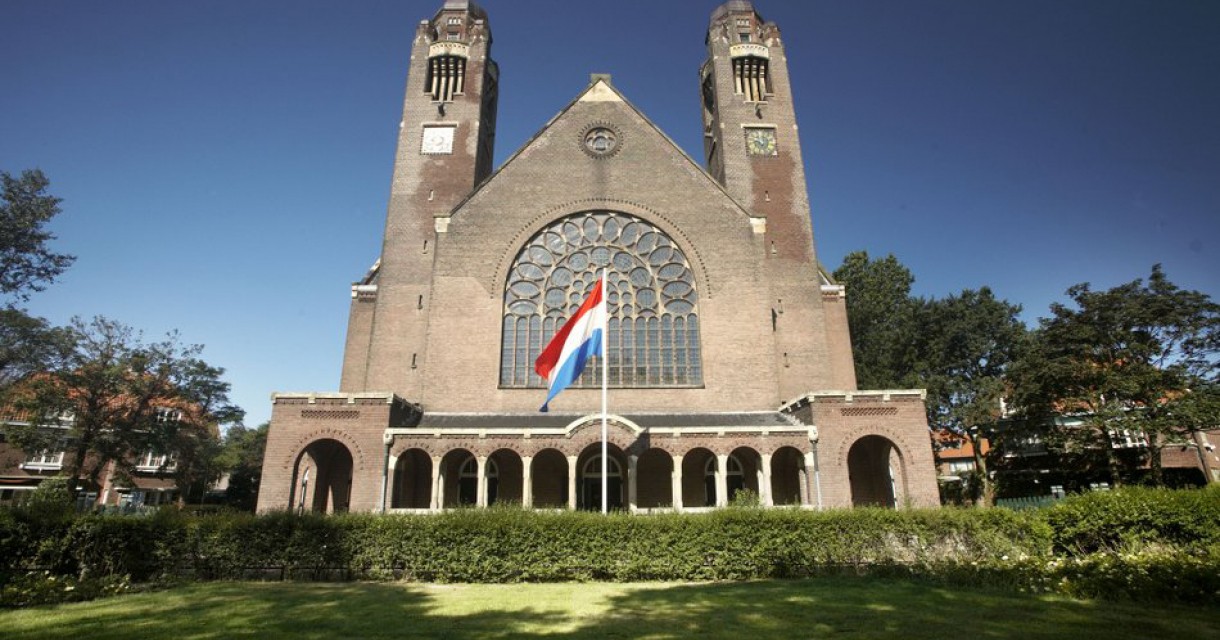 The Nieuwe Badkapel was designed by the Scheveningen architect W.Ch. Kuijper and was inaugurated in 1916. Strikingly located on the corner of Nieuwe Parklaan and Nieuwe Duinweg, the church is a fine and balanced example of Protestant architecture, influenced by K.P.C. Berlage and H.P. Basel from the first quarter of this century. map The brick-built church has a cruciform plan with shallow cross arms and a domed turret at the intersection of the saddle roofs.

Exterior
It the ends of the cross rise high gables with large rainbow windows, with traces in brick and natural stone. The building is surrounded on three sides by arcaded galleries. These are open against the facade. They are fitted with glass against the side walls.

Interior
The interior is almost in its original state, only the royal box and the church council benches have been removed. The benches and layout downstairs were renewed in the 1970s. The benches in the galleries are still original and in the color of the vault.