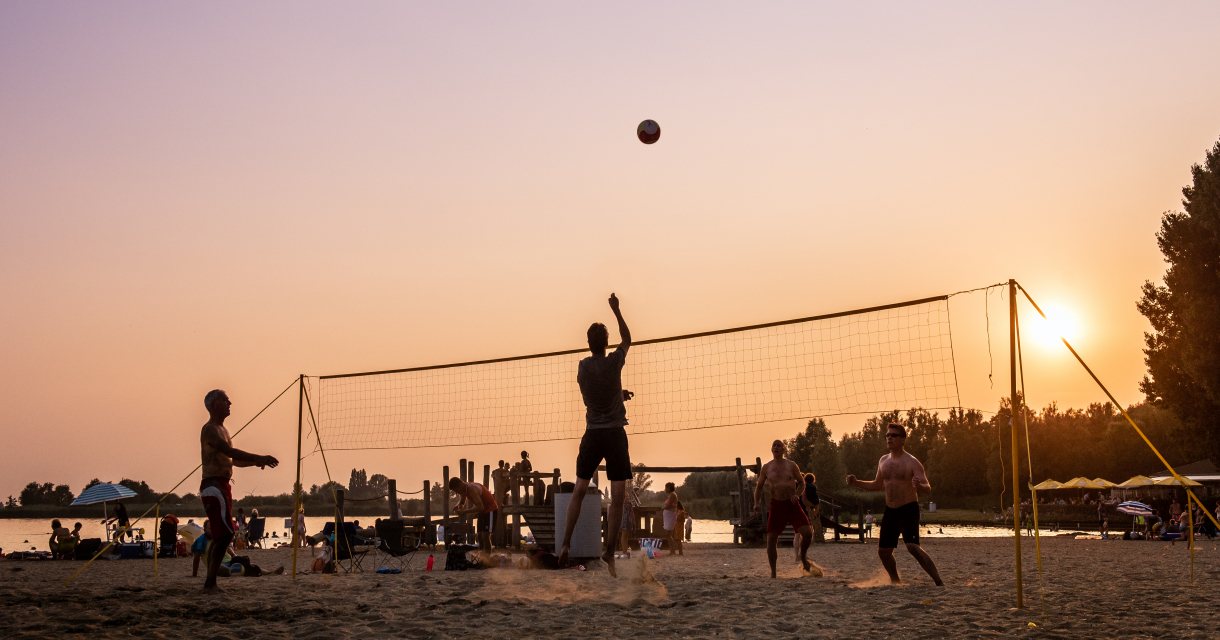 At the Zoetermeerse Plas het Noord Aa water lovers can fully enjoy themselves. In addition to swimming, you can also dive, wind and kite surf, canoeing, dragon boating and (wind) sailing. To the sandy beach it is during warm summer days well staying.
The bathing water has a demarcated area and is therefore very suitable for children. On the beach you can enjoy the sun in a quiet area, play with the whole family and practice outdoor sports such as beach volleyball.
On part of the beach, nudist recreation is allowed. Along the water there are soothing sunbathing areas with here and there fixed barbecue areas. Enjoy walking, cycling, inline skating or just grab a terrace... everything is possible at the Noord Aa!
Strand Noord Aa is part of the Northern Lakes area.
How to reach Noord Aa
Next to restaurant Aa-Zicht is a large parking lot where you can park for free. Be there early because full = full! You can also store the bike here in the many bike racks.