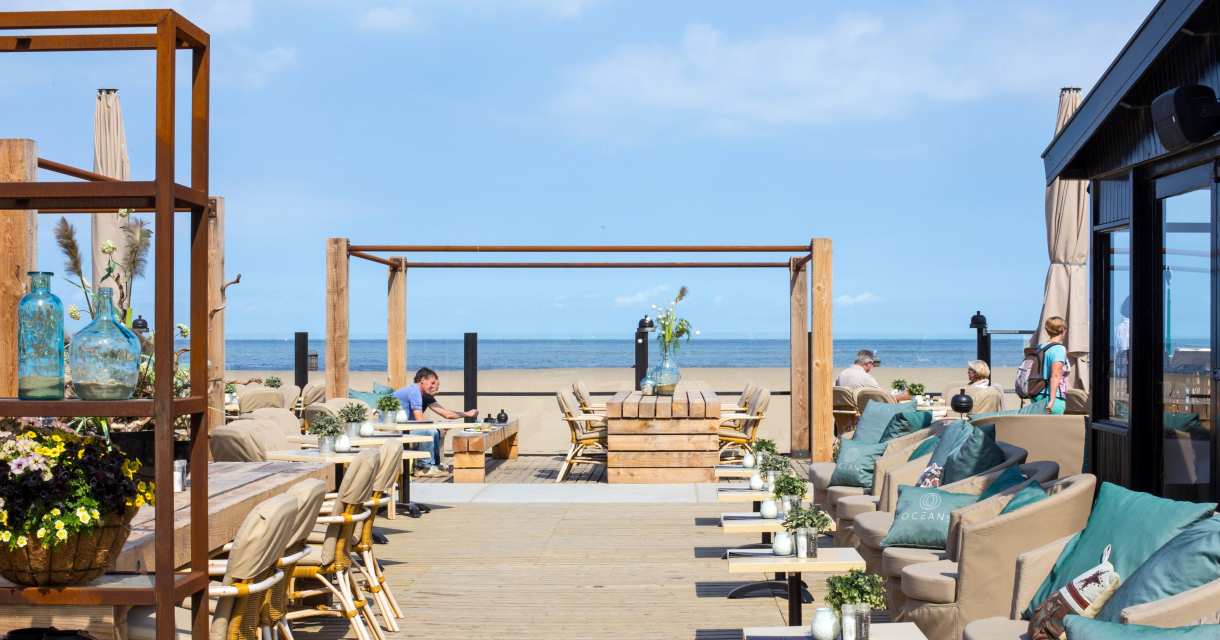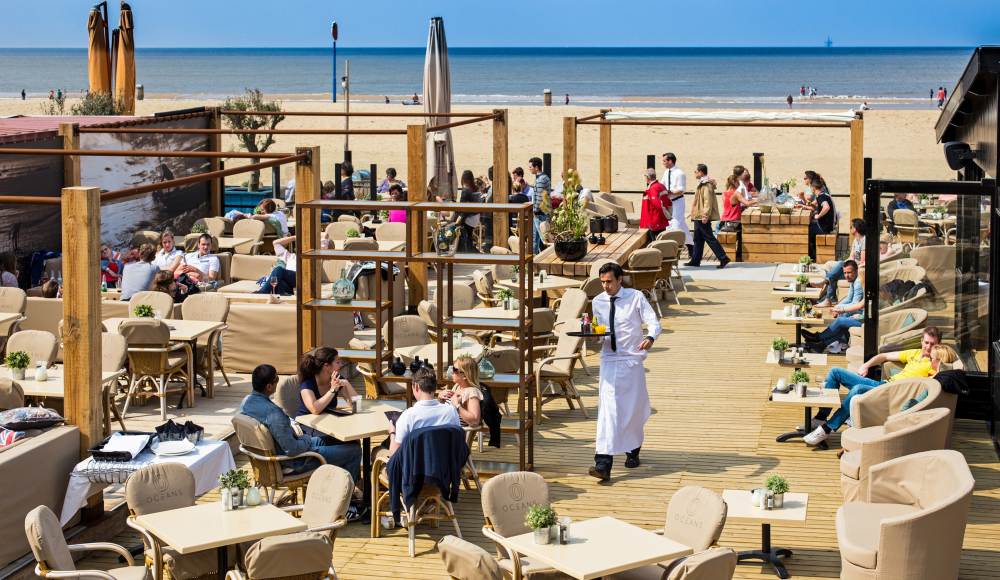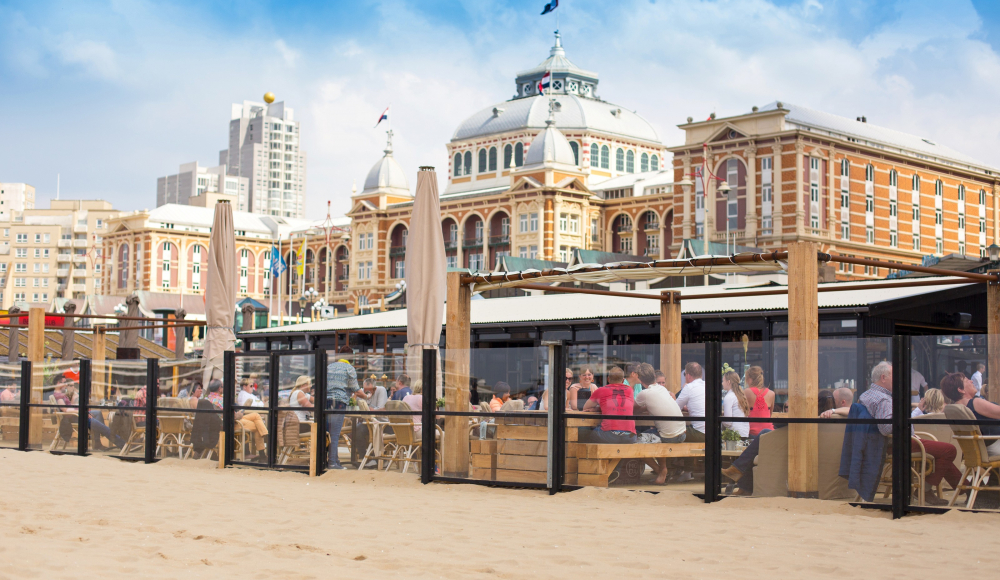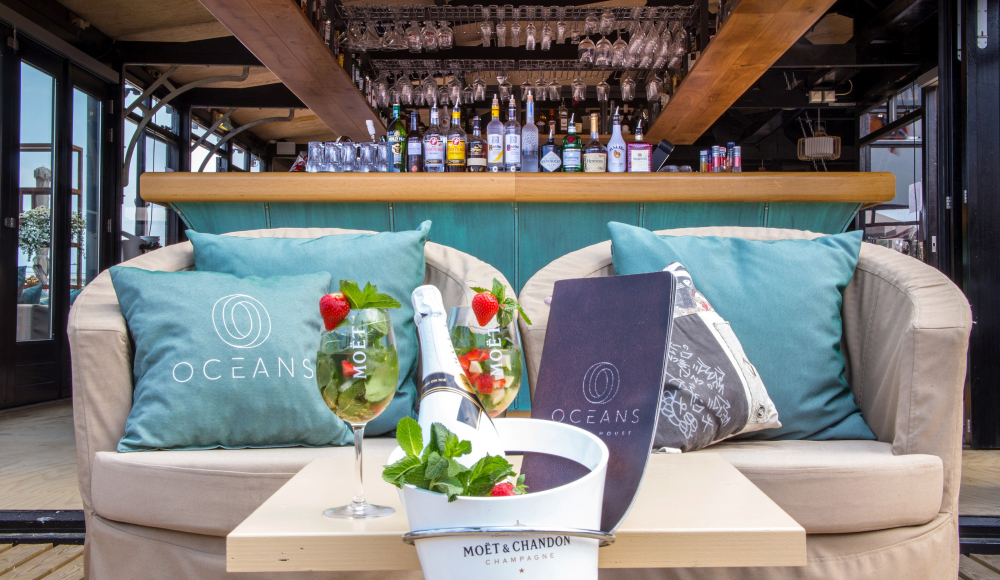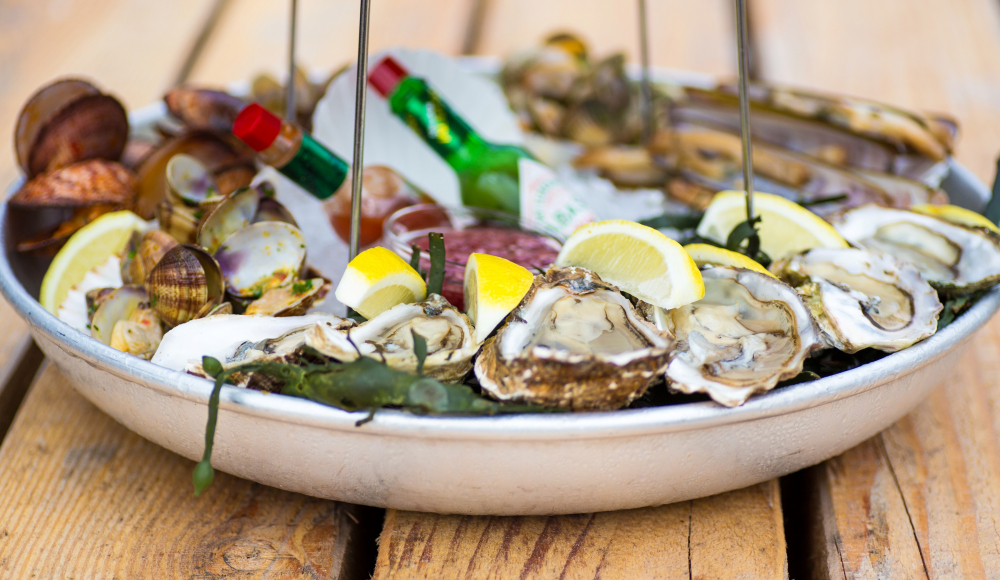 Oceans Beach House is the most luxurious beach club in Scheveningen. Located right in front of the Kurhaus Hotel, Oceans is the ultimate spot to enjoy the finest fish dishes every day from March until October. Fine wines are served here by waiters accompanied by oysters, fruits de mer and other delicacies from the ocean. The style, quality and excellent service at Oceans Beach House are fit for a king. A relaxed beach feeling but with style!

Quality
At Oceans Beach House in The Hague quality is high on the agenda. The famous plateaus at the stylish beach club are richly filled with fresh oysters, shellfish and other types of fish. An absolute must for an evening of dining on the beach. You can also enjoy breakfast at Oceans Beach House. Accompanied by a delicious glass of Moët and a view of the sea there is no finer way to start the day.

Events
You can also come to Oceans Beach House for business events and meetings. An inspiring location and yet the luxurious atmosphere befitting of a good restaurant. The beach club offers you an elegant setting with perfect catering and not forgetting an open view over the North Sea.

Restaurant Oceans Square
In addition to the beach pavilion, Oceans also has another location in Scheveningen: Oceans Square. The restaurant is located on Gevers Deynootplein near the Kurhaus. Like the chic beach club, this restaurant is characterized by luxury, comfort and style. Appealing elements include the elegant cocktail bar and the semi-open kitchen where you can view the preparation of daily fresh fish and shellfish. Visit Oceans Square for lunches, diners, drinks, meetings and events.

Directions
During the beach season, Oceans Beach House can be found on the left-hand side of Scheveningen boulevard, in front of the Kurhaus Hotel. The beach club is easy to reach via the boulevard. Travelling by car from the A44 and A12, follow the signs for Scheveningen Bad. You will find various parking garages located in the vicinity of the boulevard, including Zwolsestraat. The beach club can also be reached quickly and easily by public transport. A range of buses and trams run to Scheveningen from both train stations in The Hague within 15 minutes. Oceans Beach House is a few minutes' walk from the Kurhausplein stop.