Favourites
Remove
It can be a real challenge to find a good gift coming from The Hague. Even while you can find great gift stores in every nook and cranny of the city. One more fun than the other, but how do you know which one to go for? By rummaging through this list below!
WAUW Warenhuis – Piet Heinstraat 51A en Frederik Hendriklaan 141
Step into the somewhat mysterious but mostly very cozy world of WAUW full of beautiful plants and unique items. Everyone knows the annual feeling of 'I really want an original gift'. At WAUW they know how to deal with that. Dried flowers, hanging plants, great children's gifts, decoration for the whole house, clothes and much more.
KAATJE aan de Rein -Goudsbloemlaan 112
Once started in Reinkenstraat - hence the Rein in the name. What's in the store at KAATJE is funny, clever and beautiful. Go for one of the many colorful puzzles, buy a bottle of Nepali happiness or pamper your dining table with brand new tablecloth.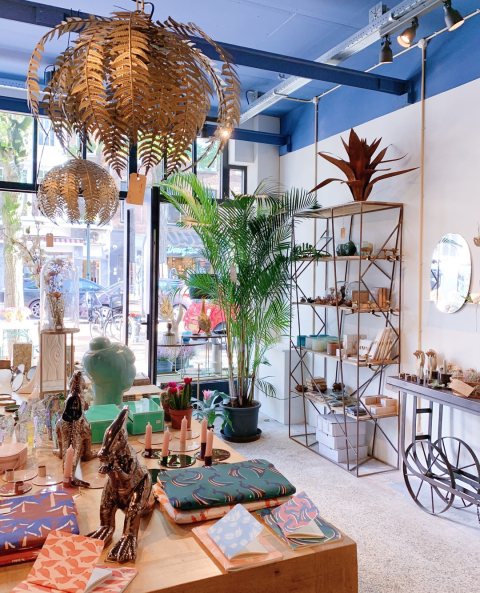 'Treat yourself by buying a gift at a gift store in The Hague!'
De Wissel – Van Boetzelaerlaan 130
A toy store for kids with a play corner. How nice is that? Looking for surprising gifts while the little ones are enjoying themselves. At De Wissel they have something for everyone: from tinkerer to troublemaker.
Kado om de Hoek – Hogewal 1
Yes, that cute little store on the corner of Noordeinde next to the Royal Stables. That's Kado is om de Hoek: one of the nicest gift stores in The Hague. The presents for sale here come from all over the world. From gadgets to home accessories and from cool kids' stuff to funny household attributes.
De Kikkerkoning – Aert van der Goesstraat 48
De Kikkerkoning is te vinden in het verlengde van 'De Fred' aan de Aert van der Goesstraat. Misschien is dit wel de leukste winkel van het Statenkwartier. Sinds de jaren negentig verkopen ze hier uniek houten speelgoed. Tegenwoordig bestaat hun assortiment ook uit kleding, serviesgoed en cadeautjes voor jong en oud.
3&60 – Weissenbruchstraat 54
If you stroll down Weissenbruchstraat in the Benoordenhout area, you are undoubtedly familiar with 3&60. Here you will find the nicest (home) gifts. Even if you suffer from choice stress, they can help you with their handy gift packages.
THIS – Koningin Julianaplein 10
Looking for a truly Hague gift? The Hague Info Store at Central Station has the perfect answer. Everything, literally everything, breathes The Hague. Those who don't have time to physically visit the store can still shop in THIS's webshop. Nice!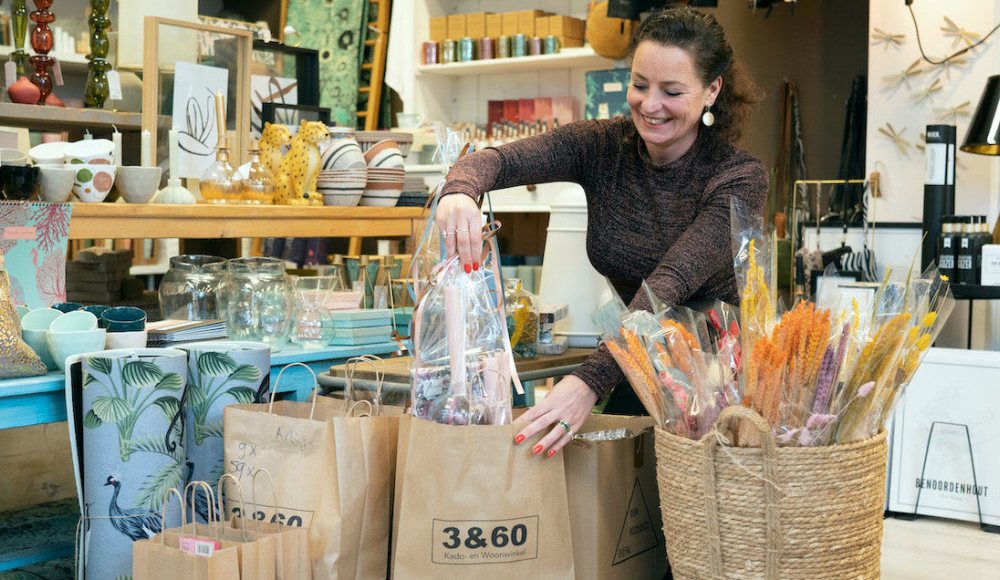 Het Appeltaartgevoel - Noordeinde 79
The place where Dutch Design and Scandinavia meet. Owner Marieke gives you passionate styling and interior advice. In the back you will find a hidden garden for a bakkie pleur or leut. And where does the name 'Het Appeltaartgevoel' (The Apple Pie Feeling) come from? You will find out when you enter.
Opening hours stores The Hague
Looking for the opening hours of stores in downtown The Hague?
More information