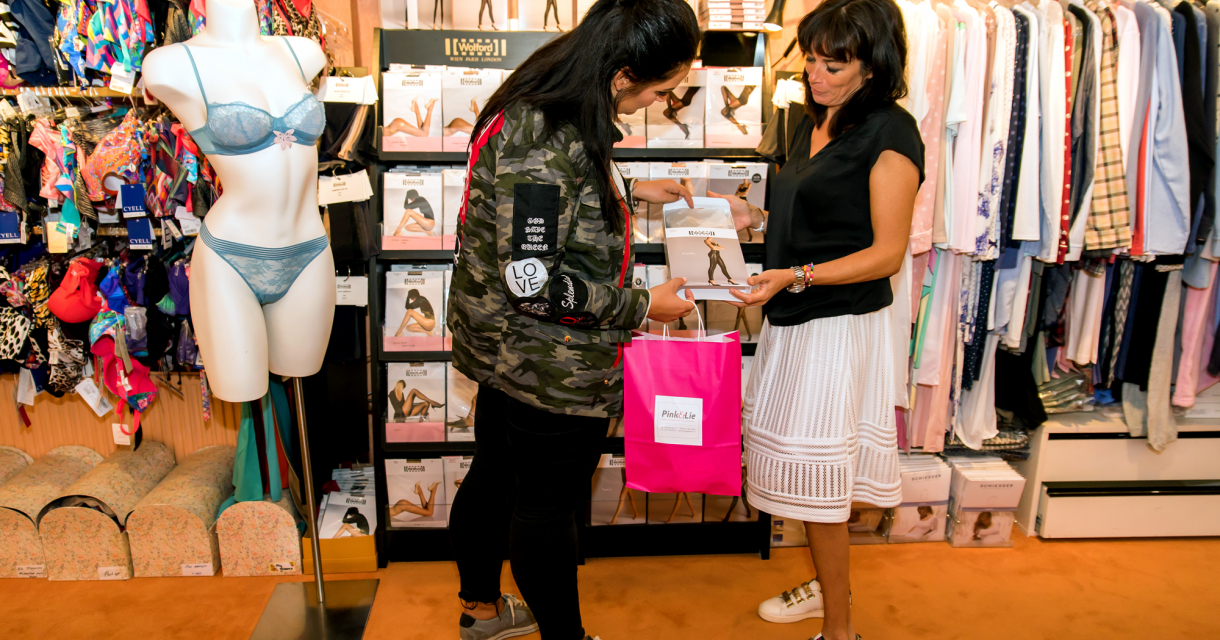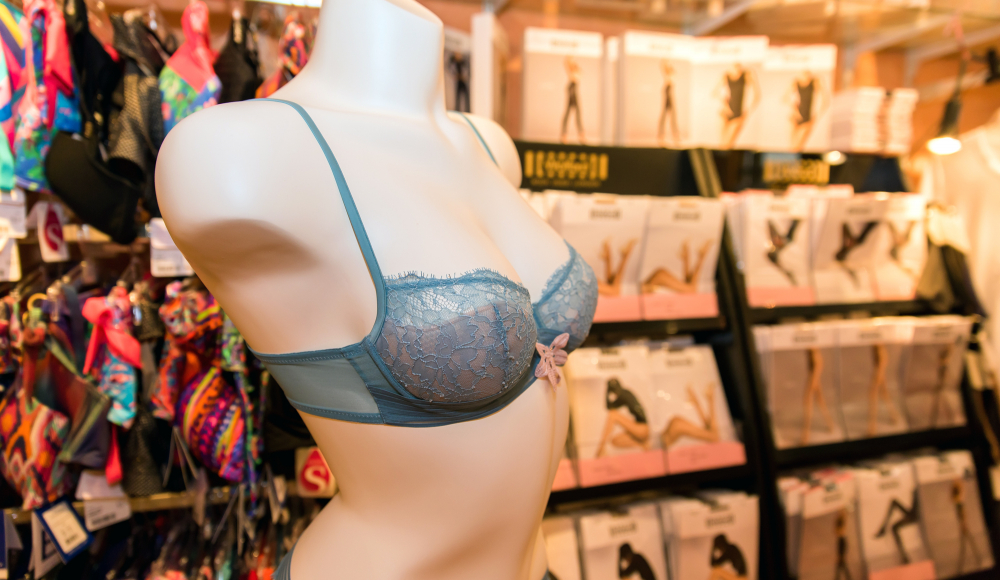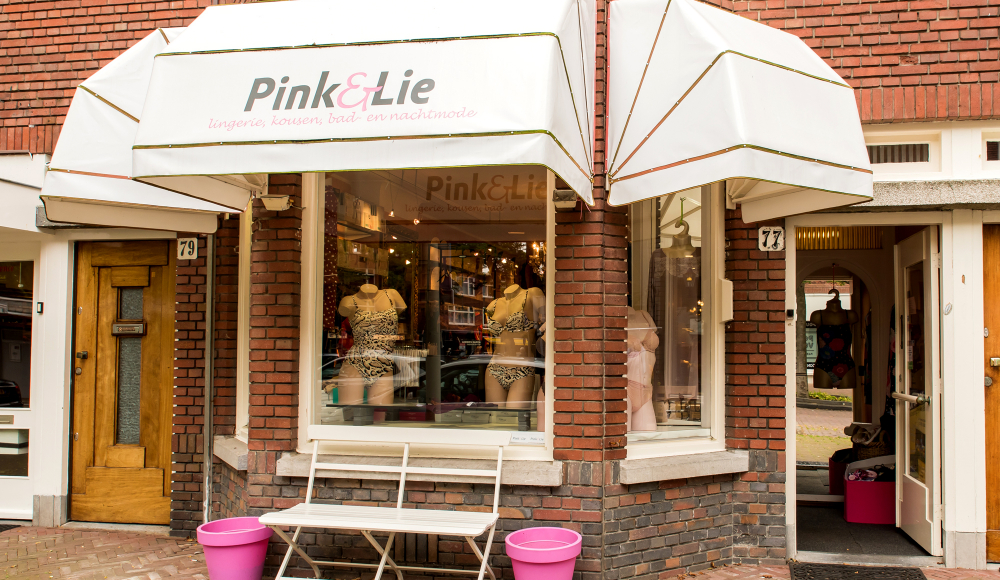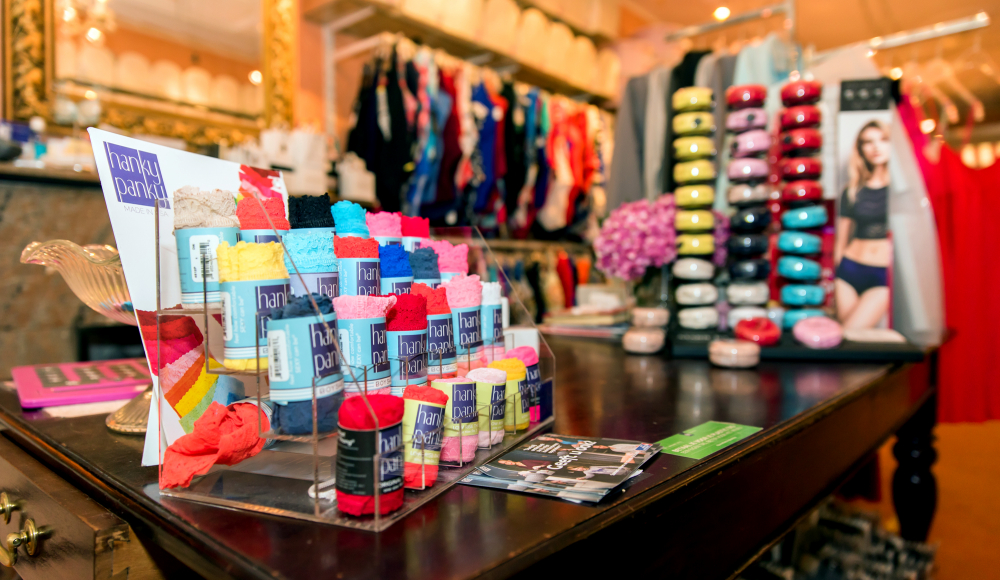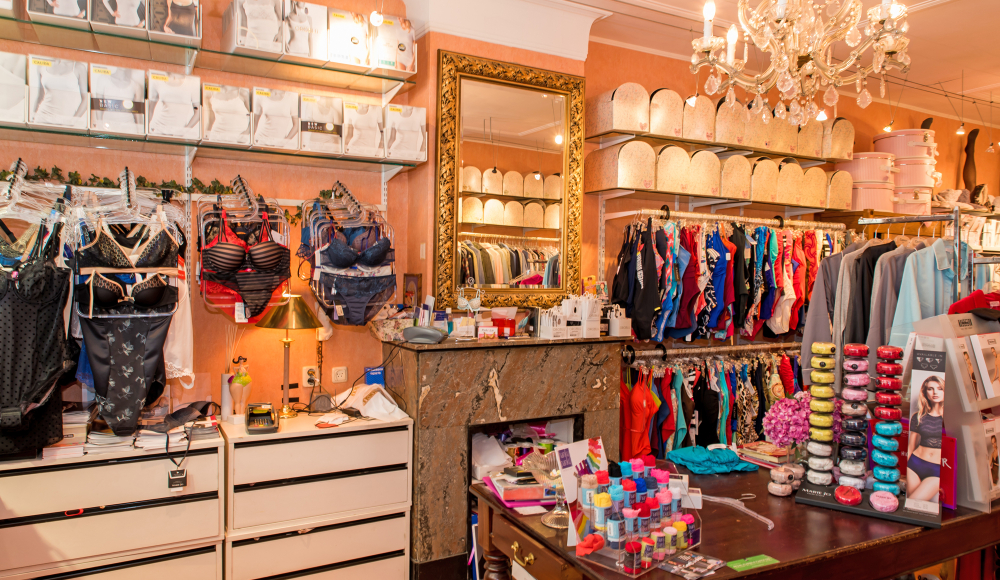 Pink & Lie is located on one of the most chic shopping streets in The Hague: close to Van Hoytemastraat. The store has a wide range of luxury nightwear, stockings, swimwear and lingerie.
Pink and Lie
Nightwear, lingerie, bikinis and other swimwear, stockings, negligees, tights and much more. At Pink and Lie you will find the most beautiful brands. The store focuses on exclusive luxury brands and has a huge collection of lingerie for all sizes. With attention to the customer and service, the ladies at Pink and Lie are happy to help you find a nice set of lingerie or the perfect tights for your new dress. Sports lingerie, accessories for swimwear and loungewear can also be found in the collection.
Brands
Pink en Lie has a collection with many exclusive lingerie brands such as Marie Jo, Felina, Andres Sarda, Prima Donna and Simone Perele. Swimwear from Cyell, ERES, Canovas, Kiwi, Roidal and Furstenberg and stockings and stockings from Wolford and Oroblu. In the shop near Van Hoytemastraat, Pink en Lie sells evening fashion both the exciting negligees from Marjolaine and the loungewear from Blue and Sunday in Bed. In order to be able to sell the latest collections of exclusive brands, the team visits lingerie fairs in New York, Paris and Lyon every year. Luxurious and exclusive underwear, but in The Hague.
Van Hoytemastraat
Van Hoytemastraat, located in the middle of stately Benoordenhout, is the perfect place for exclusive shopping. The Van Hoytemastraat is not only one of the cleanest and most chic streets in The Hague, the shopping street has a special selection of specialty shops, such as a butcher and patisserie that are known as the best in The Hague. Shopping in the Van Hoytemastraat feels like a real treat because of the luxurious offer. The more than fifty items of international allure make Van Hoytemastraat a pearl among the shopping streets in The Hague!
Accessibility
Due to its central location near major roads, the Van Hoytemastraat is easily accessible by car, public transport and bicycle. From The Hague Central Station you can cycle to Van Hoytemastraat in no more than ten minutes. Buses 18 and 22 take about the same time from Central Station. The shopping area is easy to reach by car from The Hague city center, Wassenaar, Voorschoten, Zoetermeer, Rijswijk and Delft. Parking is possible, for a fee, in the Van Hoytemastraat itself.