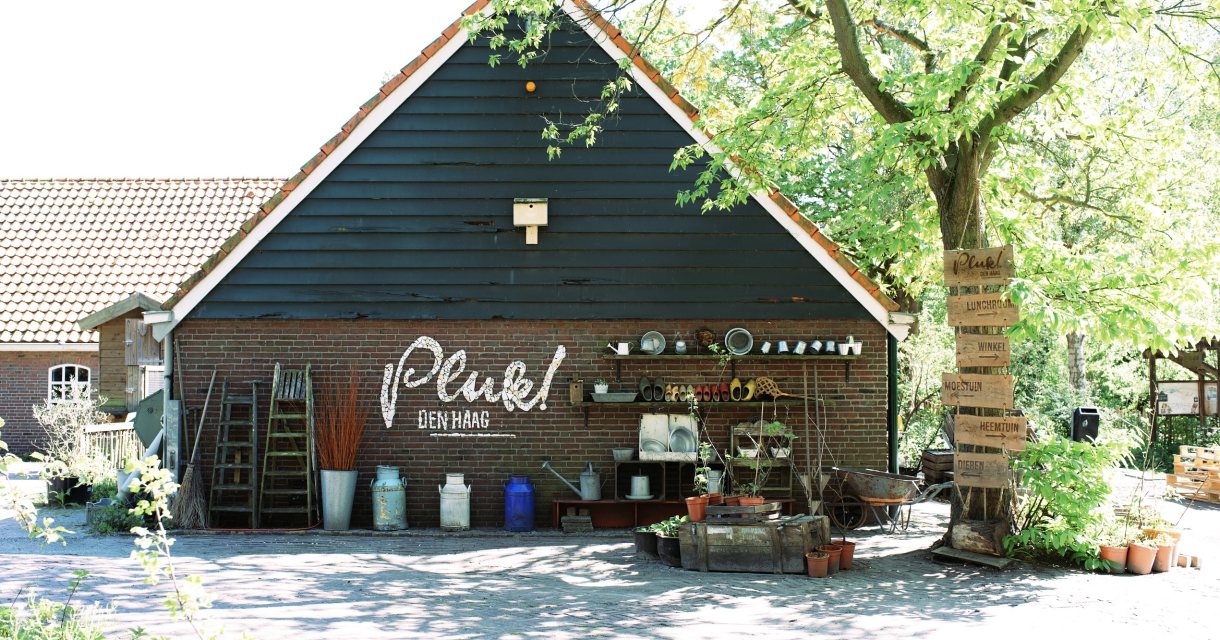 Favourites
Remove
Pluk! City Farm is concealed in Madestein Recreational Park in The Hague. This city farm is much more than just a farm. Pluk! has a lunchroom where you can celebrate a children's party, hire a space and pick fruit and vegetables. Obviously, there is no lack of animals and there are plenty of them: rabbits, a horse, goats, sheep, pigs, chickens, turkeys and cats.

Food
From Tuesday to Sunday everyone is welcome at Pluk! for a delicious breakfast, lunch or drinks. The lunchroom only uses organic products and in particular as many products as possible that are grown on the farm. The breakfast option is permanent and an à la carte lunch can be ordered. Breakfast includes fresh orange juice, yoghurt and muesli and/or seasonal fruit and an egg. Lunch offers a choice between seasonal soup and bread or homemade quiche. The restaurant closes at 17.30, but visitors can arrange to stay longer for an additional fee.

Pick your own fruit and vegetables
Each Wednesday afternoon during the summer months, visitors can come and pick their own fruit, vegetables and edible flowers. Different products ripen each week, so it is always a surprise; especially because the garden contains many forgotten and unique types of fruit and vegetables.

Madestein 
Madestein is one of the largest green open spaces in The Hague. Together with Ockenburgh country estate, Madestein comprises the recreational park De Uithof, a swathe of green to the south west of Loosduinen and Kijkduin. This nature area boasts a spectrum of recreational facilities, such as a sport complex, city farm, restaurant and community gardens.