Bookmark
Remove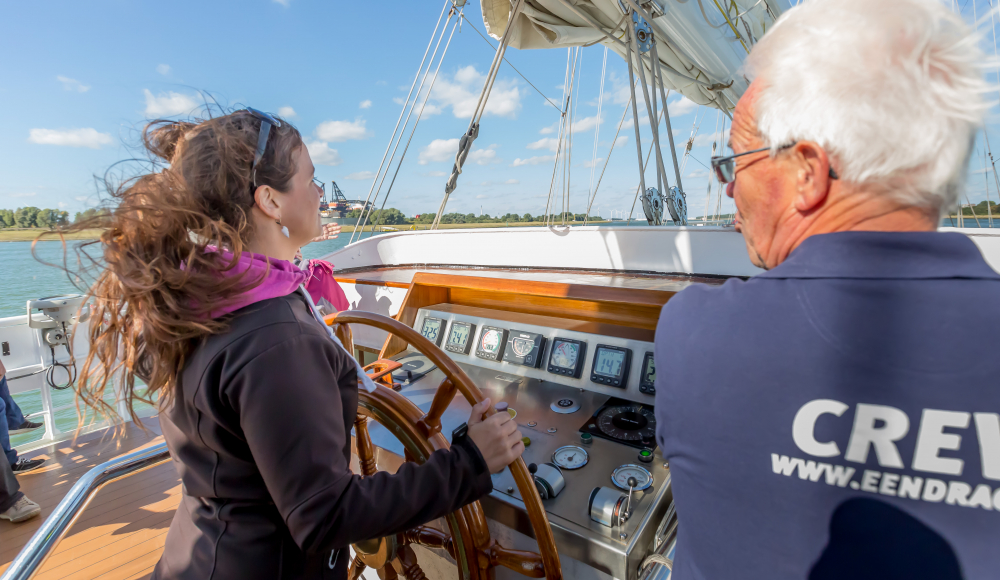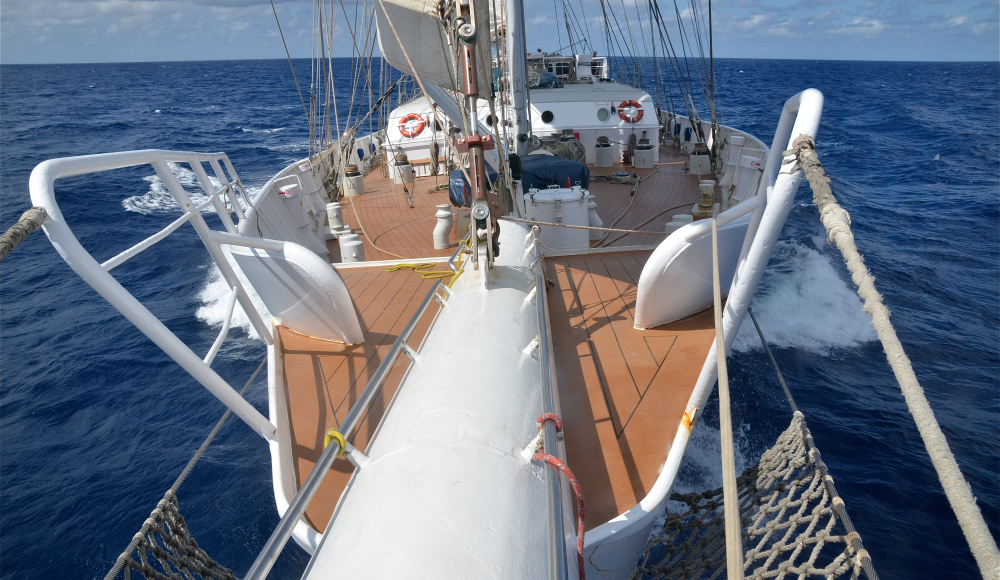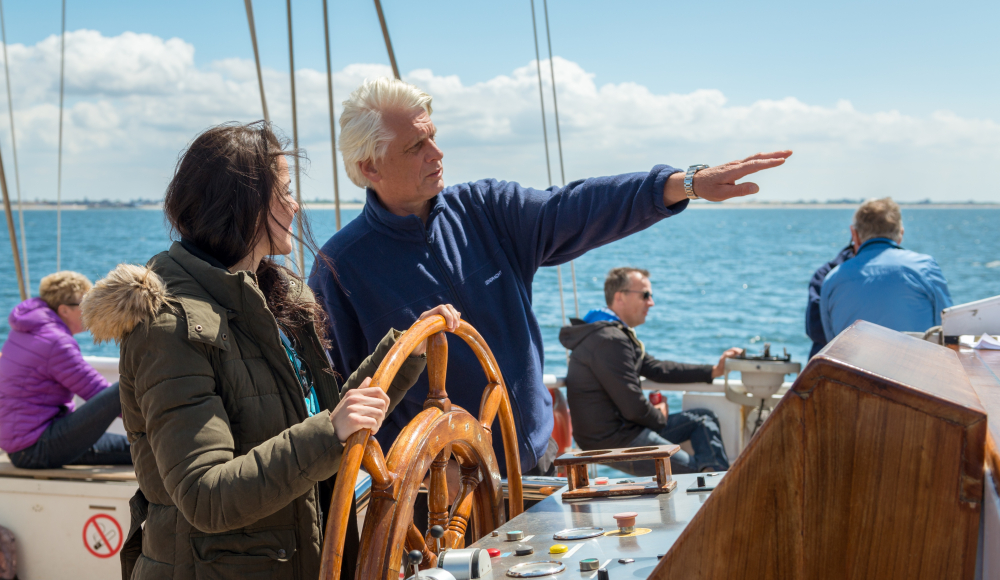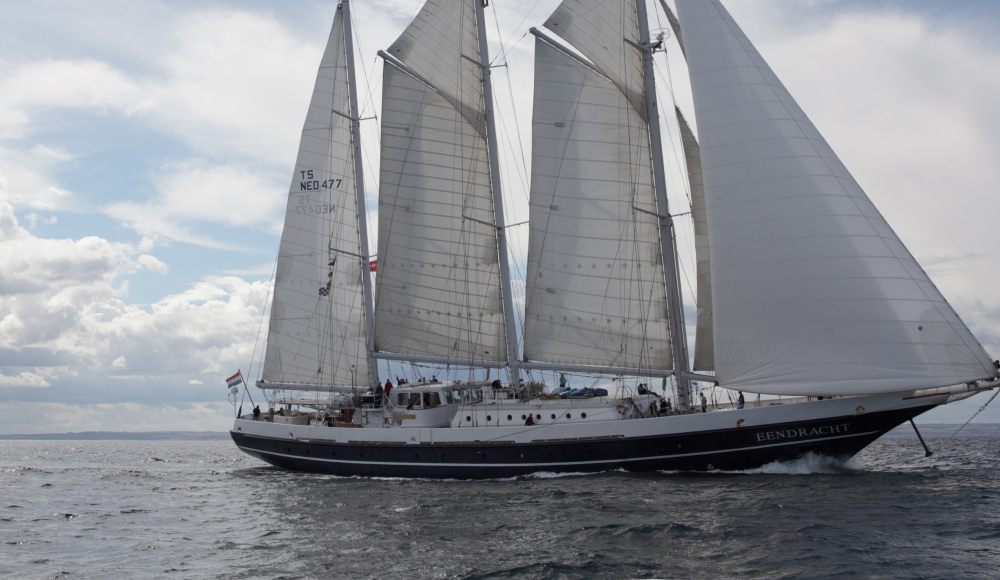 Discover sea sailing and experience the great atmosphere on board during a sailing adventure on the North Sea. No matter whether you are young or old: Sailing ship Eendracht is for everyone! De Eendracht sails daytrips and multi-day trips from Scheveningen and other Dutch seaports throughout the year. For our current sailing schedule please visit
www.eendracht.nl
.
Almost the entire crew of the Eendracht consists of volunteers. No sea legs? You'll get them soon enough. Our professional crew is happy to teach you all the tricks of the trade. With a length of almost 60 metres, a width of 13 metres and a depth of 5 metres, the sailing ship is the largest three-masted schooner of the Netherlands. Step on board and get the feeling!
All hands on deck during a sailing daytrip
Sea sailing is teamwork. Have fun by hoisting the sails or stand at the helm. Not so fanatic? Then find a comfortable spot on deck and just enjoy sailing on the North Sea. After a welcome speech by the skipper the ropes are untied and we set sail for the sea. We start with a cup of coffee with delicious cake and then it's time to take a look on deck. Roll up your sleeves and help with hoisting the sails. There is also a lot to see on the bridge; the helmsman is happy to tell you all about navigating the ship. In the meantime, the ship's cook prepares a tasty lunch in the galley. Lunch consists of soup of the day with a buffet of all kinds of bread, spreads and salads. Once back in the port everyone can enjoy a delicious surprise diner.
Book and sail along
To literary offer people the wind fully in their sails and to bring them together. That is our ideal as a non-profit organization. On the Eendracht we organize several social projects with other good causes and social organizations each year. Thanks to our foundation members, sponsors, volunteers and clients we can help young and old discover what sea sailing does for you. Book your favourite daytrip and help to make our social projects possible so that the ship can keep on sailing!
Included in a daytrip:
- Welcome aboard with coffee, tea and delicious cake
- Lunch
- Coffee and tea
- Snack
- Fresh sea breeze
- Surprise diner
Boarding and disembarking details
Check-in: 09.45 a.m., departure at 10.15 a.m.
De Eendracht sails daytrips and multi-day trips from Scheveningen and other Dutch seaports throughout the year. For our current sailing schedule please visit www.eendracht.nl.
Prices
Prices for adults: 117.50 euro (age: 26 to 80) 
Prices for children: 58.75 euro (age: 8 to 25) 
Prices UITpas

(discount card): 99 euro 

How to book
You can book a daytrip or multi-day trip on Sailing ship Eendracht via the website of the attraction. Especially for UITpas members, de Eendracht has a special discount on all daytrips. The discount code: denhaag