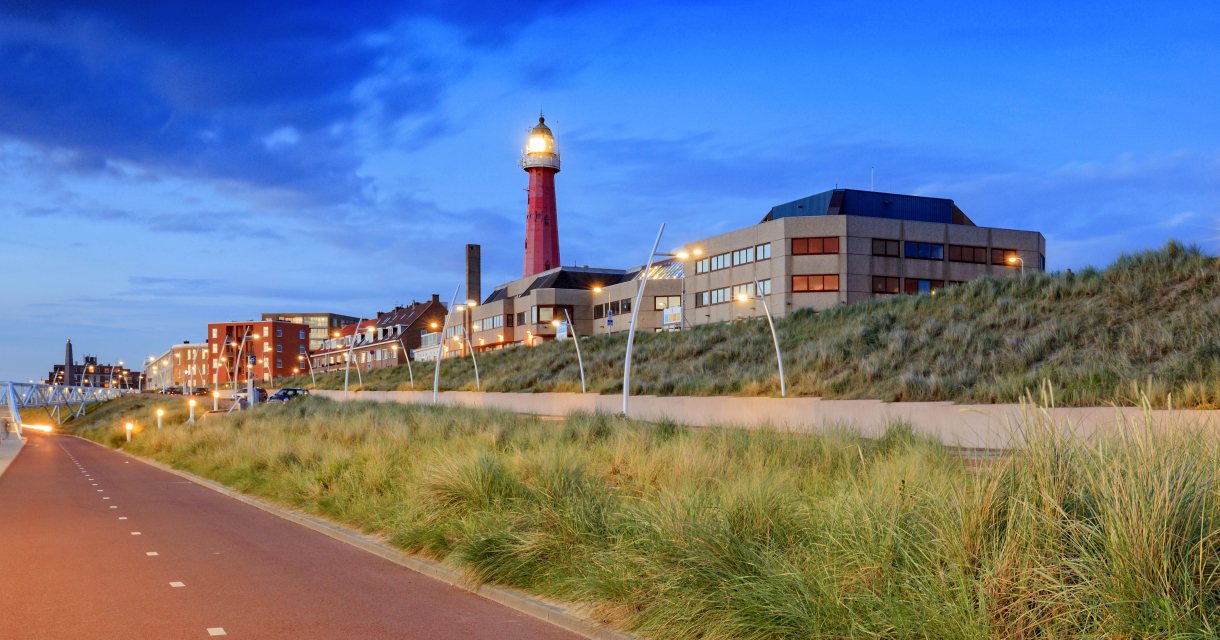 Closed for renovation at this moment
The view from Scheveningen lighthouse across the sea is superb! The lighthouse was completed in 1875 and has the status of a national monument. Take advantage of the chance to climb the historic Scheveningen Lighthouse to enjoy one of the best views of the North Sea and surroundings!  

History 
In earlier times a simple fire on the beach safely guided fishermen back to the coastline. Around 1805 the open fire was replaced by a stone building topped by a lookout post and a brazier. This container for fire then developed into the lighthouse we know today. The current lighthouse in Scheveningen was designed by Quirinus Harder in 1875, who also designed the lighthouses in Texel, Vlieland and Den Helder. Now 432 cast iron plates and 4,600 bolts hold the colossal tower together. The Scheveningen lighthouse has the status of a national monument. If you would like to visit the lighthouse, this can be arranged at Muzee Scheveningen. 

Visit the lighthouse
Are you ready to climb the 159 steps of the historical lighthouse to enjoy the spectacular view across the North Sea? On Wednesday and Saturday afternoons at 14.00 visitors can view the inside of Scheveningen lighthouse, in combination with or without a visit to Muzee Scheveningen. A visit to the lighthouse can be reserved through the museum: 070-3500830. The reception staff at Muzee keep track of whether there is enough interest for a specific date. Unfortunatley, children under five are not permitted to visit the lighthouse for safety reasons. 

Scheveningen
In Scheveningen there's a wealth of activities for young and old four seasons a year. At the Netherlands' most famous coastal attraction, The Pier, you can visit a cosy market almost every weekend. After a refreshing walk along the beach, drop in at the restaurants and cafés on the boulevard and the year-round beach clubs to enjoy a delicious dinner with a view of the sea. Nearby SEA LIFE Scheveningen is a must for a day out with children. The Pathé cinema, Circustheater and Holland Casino guarantee a great evening out in Scheveningen. The historic city centre of The Hague is only fifteen minutes from Scheveningen beach!

Directions
The lighthouse is easy to reach by car, public transport and bike. If you are travelling by car, the best route to take from the motorway is Scheveningen Haven. Parking is possible in the harbour or in the Noorderlijk Havenhoofd car park where The Hague Beach Stadium is located during the summer months. You can park your car free here during the winter months.
De lighthouse is also easy to reach on public transport. Different trams run from Den Haag Centraal Station and Hollands Spoor towards Scheveningen, such as lines 1, 16 and 11, which stop on the boulevard. After the last stop for tram 11 you can walk to the Scheveningen Lighthouse within five minutes.