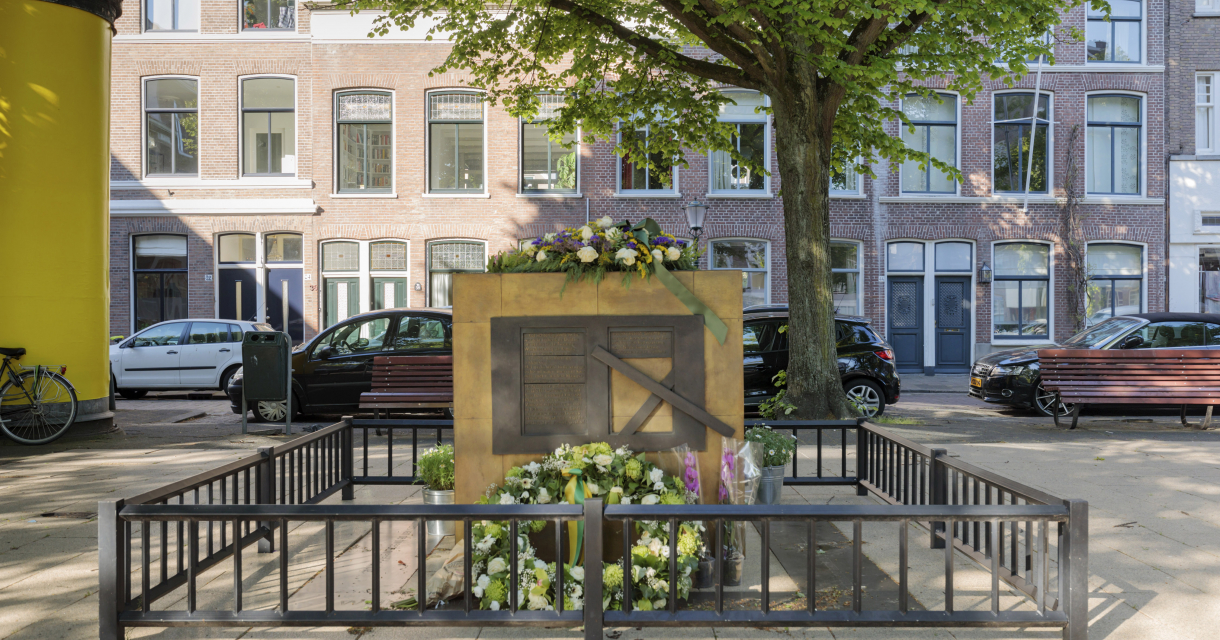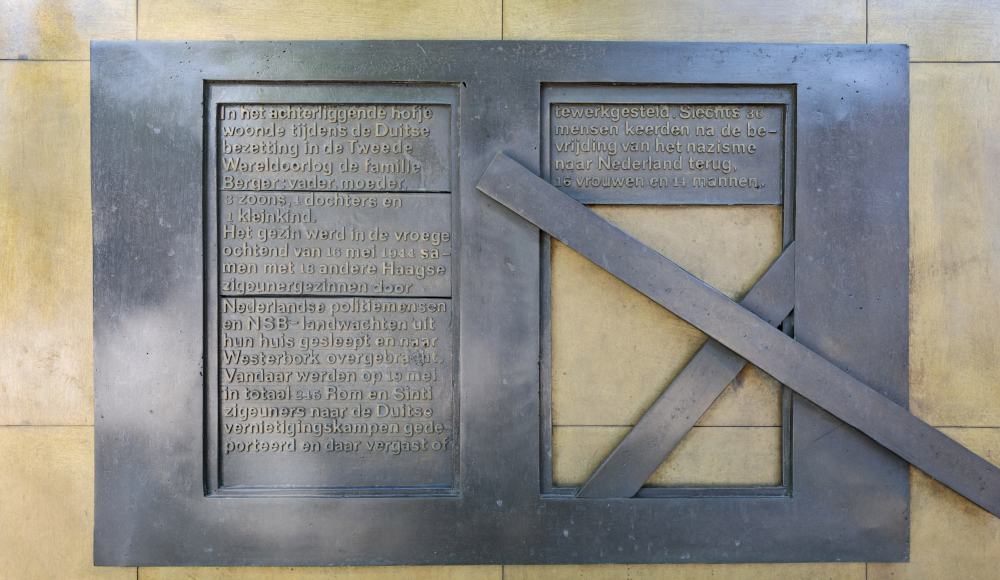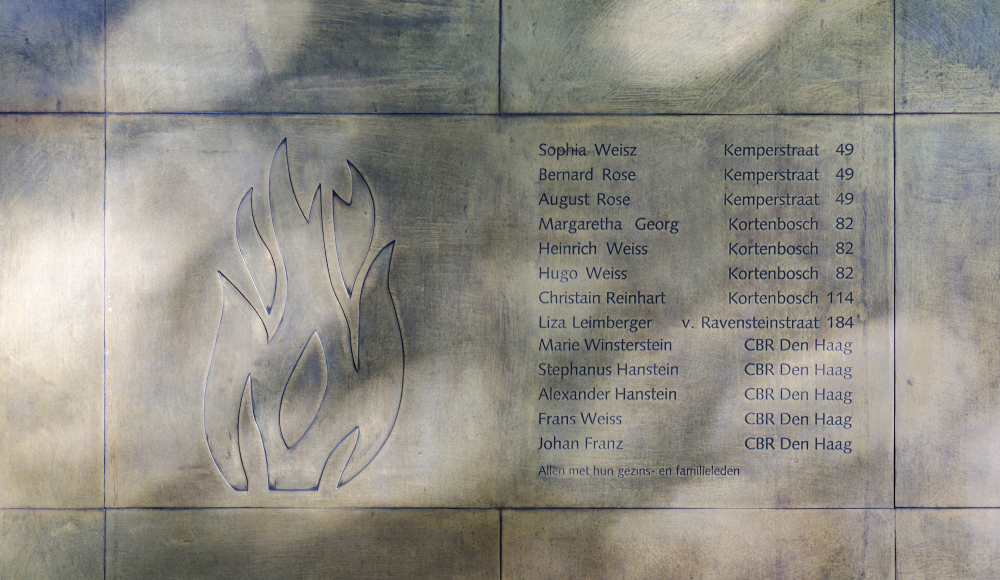 In 1943, the Sinti and Roma were no longer allowed to roam free. 19 Roma and Sinti families, 112 people including 35 children, landed in The Hague in the summer of 1943. This was a substantial part (almost half) of all Roma and Sinti in the Netherlands at the time. The families moved into courtyard homes near Bilderdijkstraat and Veenkade. They had to register with the Hague police as gypsies. The Germans called the courtyard the 'gypsy ghetto' of The Hague.

On Tuesday May 16, 1944, at four in the morning, officers pounded on the doors of the homes by the courtyard. All 112 Sinti and Roma were ordered to come. Later that day they were taken to Station Staatsspoor (currently The Hague Central Station) in freight trucks and transported to transit camp Westerbork. There they were joined together with 143 other Sinti and Roma who had been arrested throughout the country. This group, 245 people in total, were deported from Westerbork to Auschwitz three days later, on May 19, 1944, and gassed or put to work.

After the liberation, only 30 adults returned from this entire group of 245 deported Roma and Sinti. In 1990, a monument was installed at the entrance to the courtyard where they lived during the war, to commemorate the deported Roma and Sinti from The Hague. The monument is located in the Vondelstraat, just across from the former entrance to the courtyard.