Sportcampus Zuiderpark
Meester P. Droogleever Fortuynweg 22, 2533 SR The Hague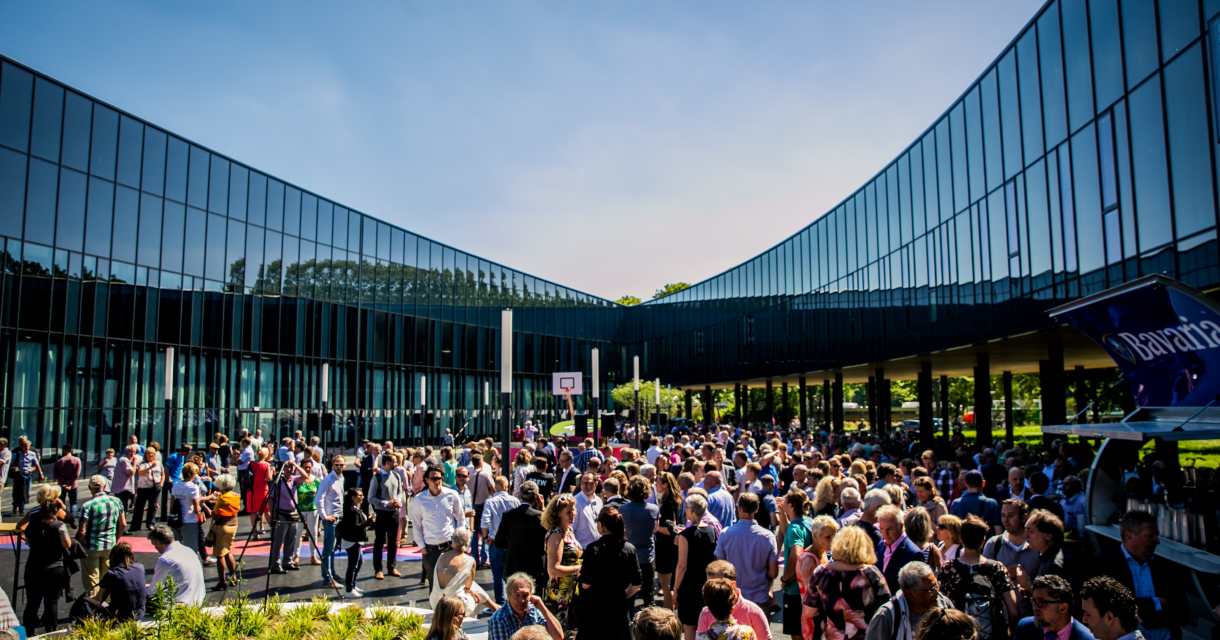 Favourites
Remove
Sport is an important source of power. Exercise makes you healthier, more social, happier and gives you more energy. The source of that energy is Sportcampus Zuiderpark. Here, the Municipality of The Hague, The Hague University of Applied Sciences and ROC Mondriaan are bringing the whole of The Hague in motion. To everyone who has a heart for sport, we say 'Come on'.
Leading center 
Sports, exercise, watching athletes in action or following a sports training. Sportcampus Zuiderpark is a leading sports complex with facilities for many different sports. It is also a knowledge center for sports training, research and innovation. 
Teamwork 
You are also welcome to take yourself to a higher (sports) level. A better condition? A better performance? A higher level requires teamwork. You will find a range of sports clubs and sports organizations on our campus.
Dynamics 
This mix creates an inspiring and vibrant meeting place for sport. A place where you progress. As a sports enthusiast, student, (top) athlete or professional. The campus is full of dynamics. A pressure cooker for talent and innovations that benefits sport across the board. Together we bring The Hague in top condition. Experience it for yourself, and move on! 
The heart of sport in The Hague
Zuiderpark sports campus is the heart of sport in The Hague. Athletes gather here to train, exercise and win. With 11 different sports halls, there are a lot of opportunities to exercise. From gymnastics and indoor sports such as badminton and basketball to indoor beach football and beach volleyball. This mix creates an inspiring and vibrant meeting place for sport. A place where you progress, whether at recreational or top sport level. 
Do you want to do sports 
at Sportcampus Zuiderpark? This is possible at one of the sports clubs and associations that play and train here. Would you like to rent a sports hall yourself? That too is possible.
Home base for sports organizations 
Various sports organizations use the office, training, education and sports medical facilities in Sportcampus Zuiderpark. For example, the Nevobo (Dutch Volleyball Association), The Hague Topsport and Stichting Werkgever Sportclubs Den Haag (SWSDH). In addition, Sportcampus Zuiderpark is part of the future Center for Top Sport and Education (CTO) Metropolitan Region The Hague – Rotterdam and the National Training Center (NTC) beach volleyball. 
The sports complex
With 11 modern multifunctional sports halls, changing rooms for athletes and referees and a beach hall, Sportcampus Zuiderpark is a leading (top) sports center in the Netherlands. In addition to the sports halls, there are various facilities to keep athletes in top condition, such as a physiotherapy practice and a fitness/strength room. 
During the day, the sports halls are the place to be for education and sports training. Various (top) sports organizations also use the facilities in Sportcampus Zuiderpark. In the evenings and at weekends, the sports halls can be rented for sports activities or events. From a short training session or a neighborhood meeting to a major sporting event. It's all possible at Sportcampus Zuiderpark.
Rent 
a space Do you want to rent a space to practice sports yourself, to organize a sporting event or a tournament? Please contact the Sports Rental Department of the Municipality of The Hague via sportverhuur@denhaag.nl. You can also come here for meetings or network meetings. 
LOF Catering 
LOF Catering is the in-house caterer of Sportcampus Zuiderpark. The restaurant is located in the central entrance. Here you can, in addition to a bite to eat, recover from sports, gain new energy and meet each other. In addition, they provide catering for business meetings, presentations and meetings in Sportcampus Zuiderpark.