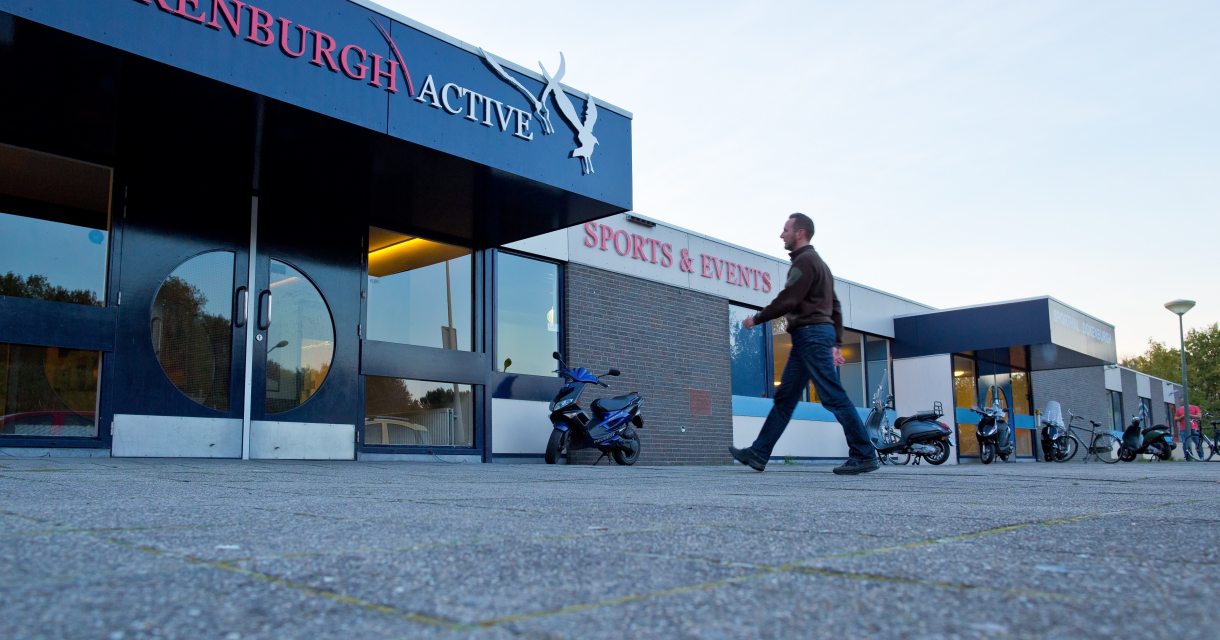 Sports hall Ockenburgh was built in 1979 and is located in the Loodsduinen district. The sports hall, together with the bowling and party center, forms one accommodation. In Sporthal Ockenburg you can play badminton, basketball, tennis, volleyball, korfball and hockey. The sports hall has plenty of space for spectators, on the first floor there is a grandstand for 350 spectators and an extendable grandstand has room for 700 extra spectators. The sports hall is 48 by 28 meters and has a play-free height of 7 meters. In addition, the sports hall has movable partition walls that divide the hall into three equal parts. 
Fields
Sports hall Ockenburgh has different field lines on the floor. These are classified in different colors and linked to the different sports: badminton, basketball, handball, hockey, korfball, tennis, football and volleyball.
Facilities 
Sports hall Ockenburgh has four changing rooms, a judo room with a mirrored wall and two changing rooms, an elevator and a disabled toilet and a sports canteen (with an adjacent party center).