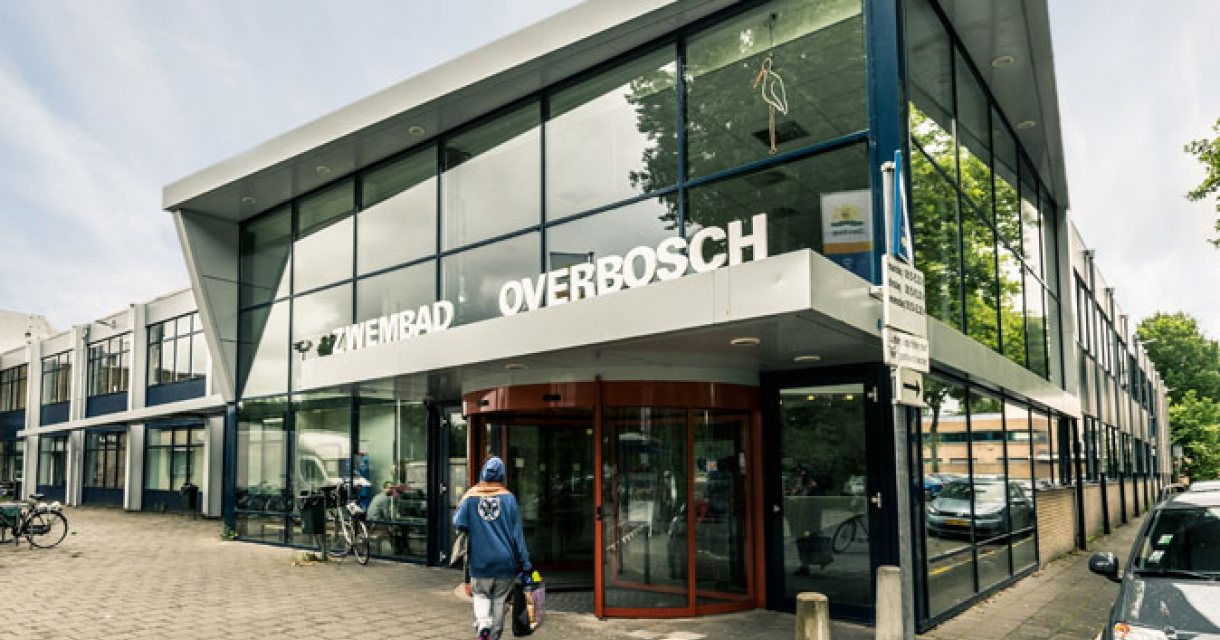 Swimming pool Overbosch in The Hague has five pools, including a paddling pool and a recreational pool with fountains and water beds. This swimming pool in Bezuidenhout in The Hague is open all year round, including during the summer months. Swimming lessons are given in this pool, but there are also other activities. From aqua aerobics to teddy bear swimming, there is something to do for all ages in Overbosch Swimming Pool! 
Swimming lessons
Swimming pool Overbosch offers children the opportunity to get their swimming diploma. From 6 to 16 years it is possible to take swimming lessons at Overbosch Swimming Pool. In the evenings there are also swimming lessons for adults from 16 years old. Swimming education in the swimming pools in The Hague is based on the Zwem-ABC method.
Activities 
Swimming pool Overbosch offers various activities. You can go here for swimming lessons but also for water aerobics. There are also fun activities for the littlest ones. During the teddy bear swim, your little one learns water habituation and you develop an even closer bond. Even if your little one is still in your belly, swimming can be a nice activity, with pregnancy swimming you enjoy the weightlessness in the pool. 
Accessibility 
Swimming pool Overbosch is accessible to disabled people. There is a separate room with a shower (Miva unit), a toilet and a changing room. There is also an adapted roll / shower chair with which you can drive to the pool. Then you can be lifted into the water with the mobile hoist.