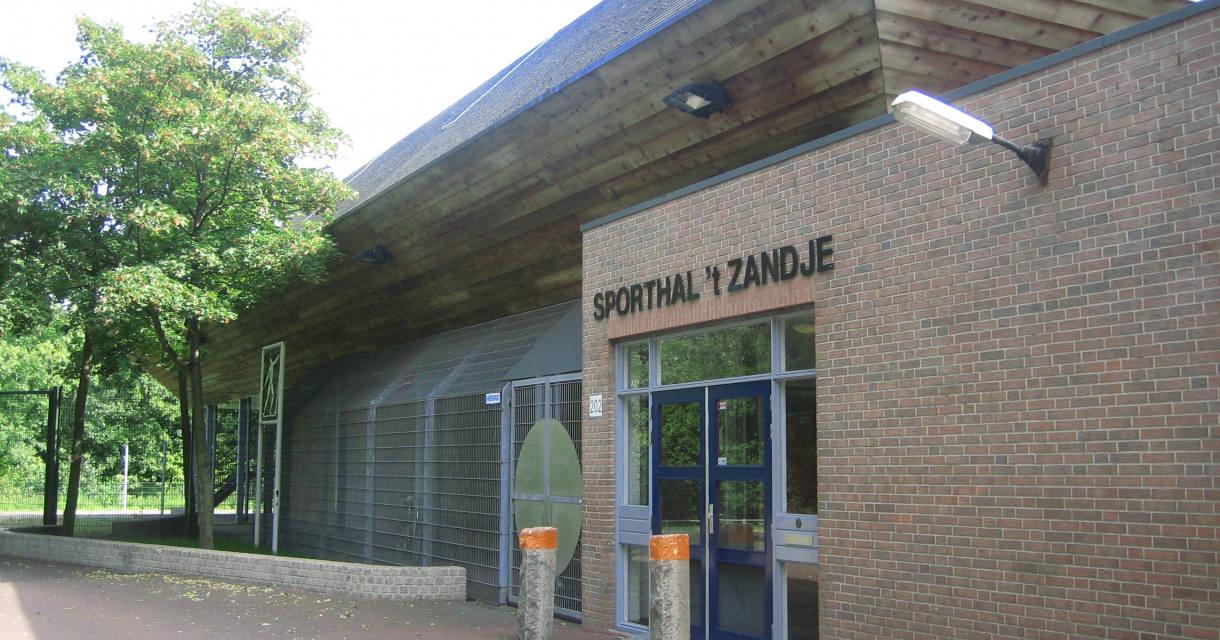 Sports Hall 't Zandje is a sports hall located in The Hague's Laakkwartier district in The Hague. The sports hall was built in 1982 and is still in use today. Various schools, private individuals, but also badminton national champion DKC make frequent use of sports hall 't Zandje. In sports hall 't Zandje you can play badminton, volleyball, tennis, basketball and hockey. Sports hall 't Zandje also has several sports fields outside. 
Fields 
Sporthal 't Zandje has different field lines on the floor. These are classified in different colors and linked to the different sports: badminton, basketball, handball, hockey, korfball, tennis, football and volleyball. Therefore, 9 badminton courts, 3 basketball courts, 4 volleyball courts and 2 tennis courts can be created. 
Facilities
Sports hall 't Zandje has four changing rooms, a lift and a toilet for the disabled and a sports canteen. In addition, the sports hall can be divided into three by means of movable partitions.
DKC
DKC has existed since 1969, this name originated from a merger of two clubs: DES and KORTENAER. The club has made huge strides within the Dutch badminton landscape in recent years. The fact that the club has been able to make such leaps in recent years is mainly due to the excellent youth academy. The first team of DKC has, as it were, hitched a ride on the development of the club. This is apparent from the fact that DKC has been able to develop from battle for enforcement into title candidate and has been a regular club in finals in recent seasons. DKC organizes events that contribute to the development of badminton in the region, but is also very active in the social field. In addition to top athletes, this club is also a good place for recreational and youth talents!