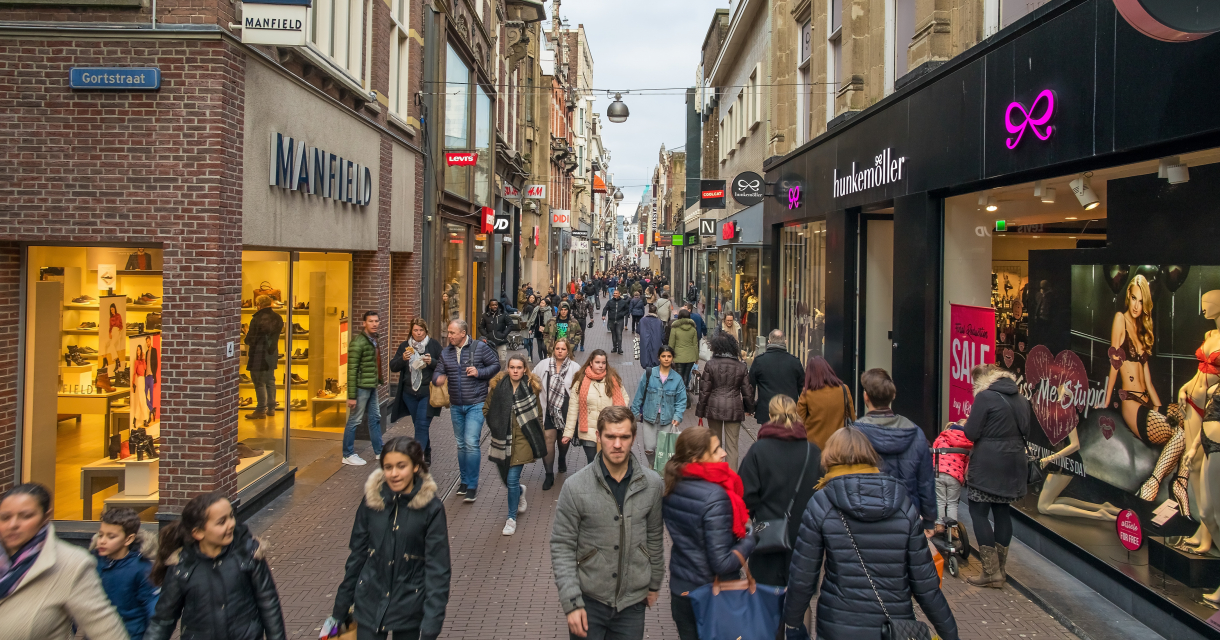 The Spuistraat is one of the oldest streets in The Hague. Together with the Vlamingstraat, which is an extension, the Spuistraat is the car-free shopping area in the city center of The Hague. The pedestrian zone runs from the Spui to the lively Grote Markt and houses dozens of shops and chains. Both shopping streets cross the entrance to the Passage and the Haagsche Bluf, both known for their special architecture. If you look up while shopping, you will also discover beautiful facades in Neo-Renaissance, Jugendstil and Art Deco styles in the Spuistraat and Vlamingstraat.
Lively and cozy
The Spuistraat and Vlamingstraat are always lively. While the parallel Grote Marktstraat is also a 'transit street' in addition to a shopping street, the Vlaming and Spuistraat are only accessible to pedestrians. This, in combination with the presence of smaller shops, gives the shopping area a more relaxed atmosphere, despite the many shoppers who walk through it every day. The old appearance of the buildings gives the streets a cozy feeling.
History
The Vlamingstraat probably got its name because in the late Middle Ages Flemings lived there who were involved in the cloth industry. After the railroads were built around 1830, more and more people started coming to the city for work. Due to the growth in population, the markets, where most people did their shopping until then, turned out to be inadequate and there were hardly any opportunities for expansion. Because of this, normal stores began to be preferred. It was not until around 1850 that both Vlamingstraat and Spuistraat changed from ordinary residential streets to shopping streets.
Accessibility
Due to its central location in the city center of The Hague, the shopping streets are very easily accessible by public transport and car. Various trams and buses that depart from Station Hollands Spoor and Centraal stop at the stops Centrum, Spui and Grote Markt. If you come by car, park at Q-Park City Parking, Q-Park de Bijenkorf or Q-Park Grote Markt. From these parking garages you can walk into the Spuistraat and Vlamingstraat within a minute.